After 15 years of blogging, I still find it hard to call myself a writer, especially since I haven't written regularly for months. Keeping up with this blog is often either a pleasure or a chore, and not much in between. There has been so much going on these past few months and every time I've opened up the tab to blog, I just get overwhelmed by what to write about, and instead of just starting, I leave the page blank in favour of other shiny things (like stoopid facebook).
I am currently on our annual mum's weekend away (read about previous years here, here and here) which has, once again delivered all the feels. I'm incredibly grateful to have these women in my life to support me and cheer me on. We try not to take it for granted, and these getaways are a great reminder of the wonderful friendships we work hard to maintain amongst our busy lives, and all the joys that come from having each other to laugh and cry and talk about aaaallllll the things with.
I'm sitting at the top level of our Beach House in Marcoola (that we really should just book for the next five years), enjoying the view, and finally getting words onto the page.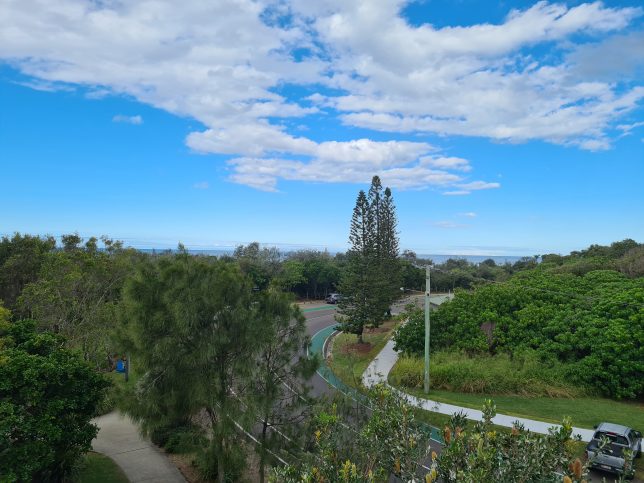 I spent last night at Marty's as we haven't had a lot of one-on-one time together, and as we were chatting this morning I was telling him how I just haven't felt like writing, and that I know the best way to start is to just start. And do a little every day. So I've decided to do another NaBloPoMo (which stands for National Blog Posting Month, which is technically in November but pfffft whatever), and thought "tomorrow is the first of the month, maybe I should start then" and then of course I thought "just start today."
So here I am. My goal is to post something every day for the month of May. I won't share everything on facebook, but feel free to follow along.
Tonight is our last night away, then it's back to our collectively, 24* children. I'm not feeling as recharged as I would have liked, but that's more to do with my current state of stress and hormones (more about that to come! Lucky you!) and nothing to do with the company and the range of activities and the amzing weather! Another HUGE shout out to my parents, who once again, are very kindly looking after my children.
So I shall leave it there for now, and will see you tomorrow 🙂
*not everyone is here for the whole three nights, but between the 11 of us who have been away, we have 24 children.