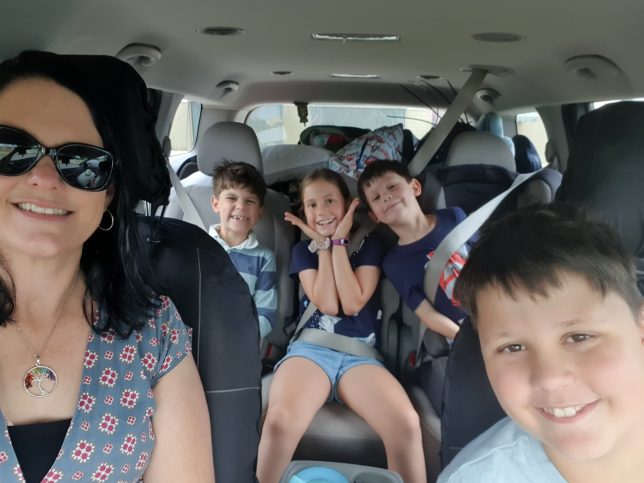 New Years Eve has been a hard time for me the last five years, and I never really know how to "celebrate" the occasion. New Years Day is also my dear friend Beth's birthday, so I generally spend at least part of the day with her in some way. Leading up to NYE this year, I was torn between leaving the kids with Mum and Dad so I could head up to spend the night with Marty and his boys, or take my four kids up to spend the night with Marty and his boys. The decision was made for me when Mum and Dad decided to leave on NYE for their road trip down to Victoria, and it ended up being the best non-decision I could have made!
The kids and I set off early Saturday morning and met up with Marty and his two younger sons (14 & 7) as well as Marty's cousin and her husband and two little kids. The weather was threatening but the rain mostly held off for the two hours we were there. The kids had a blast but were ready for sushi for lunch when it was time to leave. After lunch we headed back to Marty's for some chill time (video games for the kids) and we started getting the BBQ ready to put dinner on.
Marty opened up the garage and set the basketball hoop a little lower so my kids could enjoy shooting some hoops, and I'd brought along the totem tennis as well. Marty's oldest son (16) and his mate had joined us by that point and they were so good with my younger boys, helping them out and giving them lots of shots. It really was lovely having them all together like that. My kids adore his boys, as well as their dog, so they were very content indeed.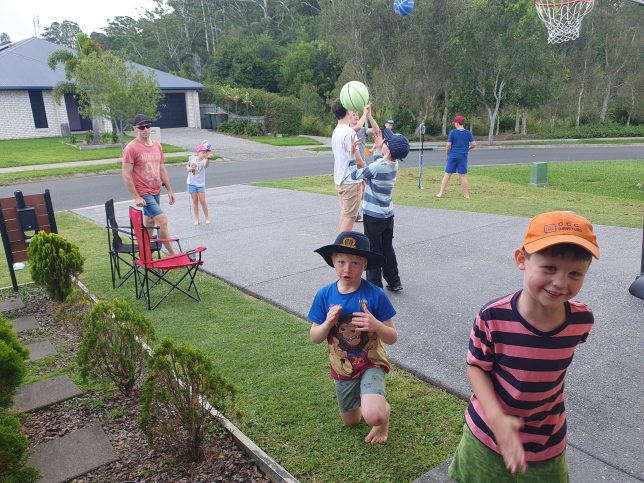 We ate dinner together then had some sparklers and glow sticks and put a movie on for the kids while we cleaned up and set up beds.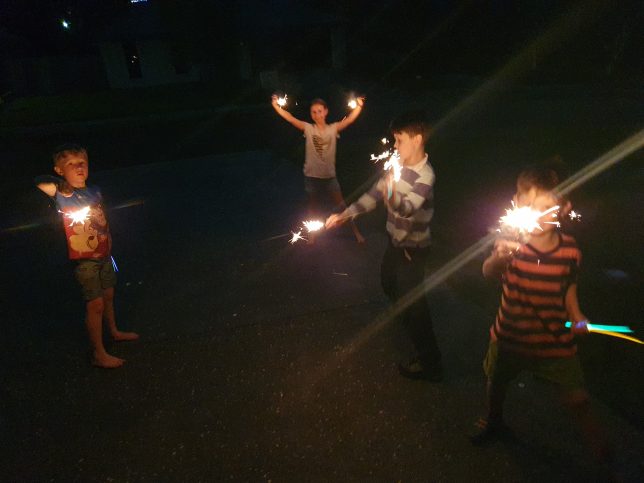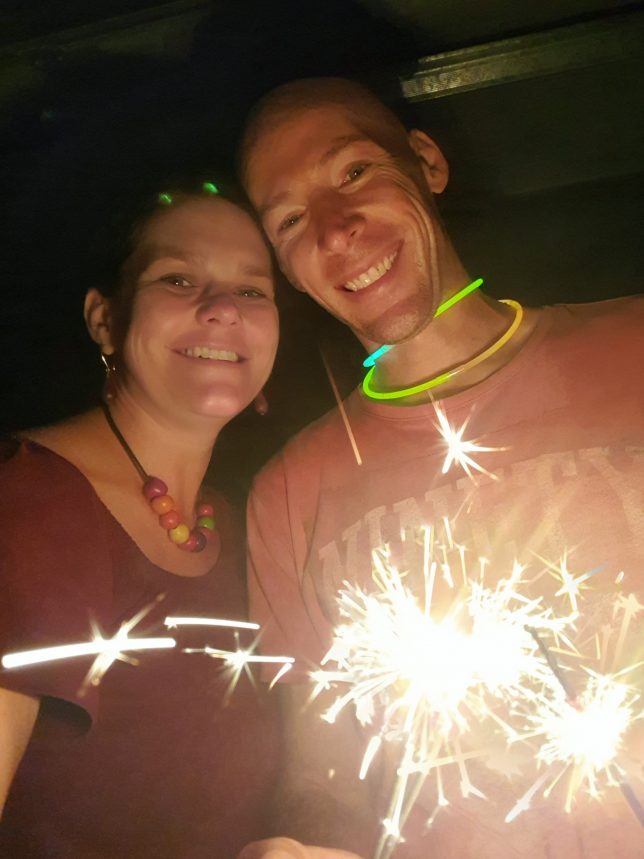 The older kids stayed up pretty late but everyone crashed out happy. I'm so glad I made the effort to head up there for the night – it's that much easier with Marty being so supportive and encouraging and not at all fazed by an extra four children tearing around his house. A really lovely start to a great year to come I'm sure.