There is something very sacred and special about going away with a group of mums. Add some Prosecco, good food, a blow up prop named Derek and a creek nearby, and wow what a recipe for a good time!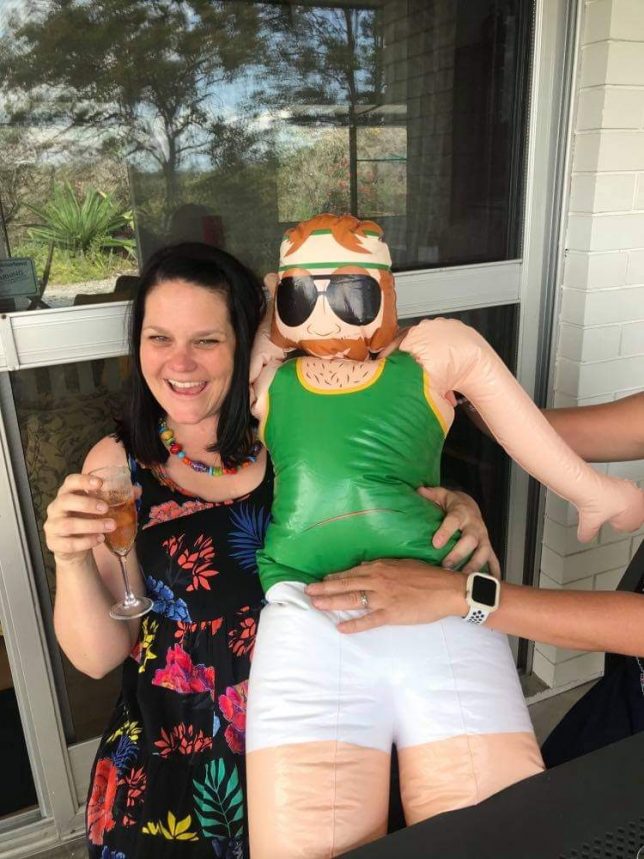 Some school mums and I made the time (no one has time, you have to make time) to get away for one night only and headed to Samford last weekend. The weather was spectacular and the company was the absolute best.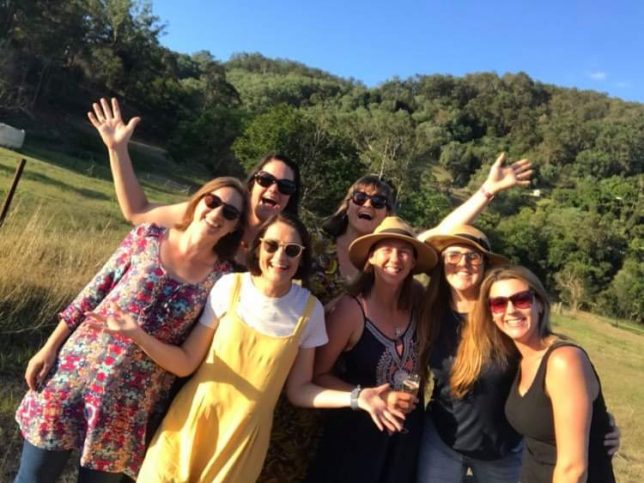 We wandered on down to the creek in the afternoon and found a mini paradise. We also found a fallen down tree across the water that was perfect for a Dirty Dancing re-enactment!!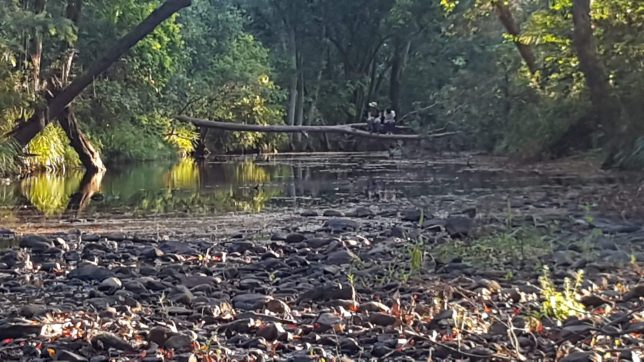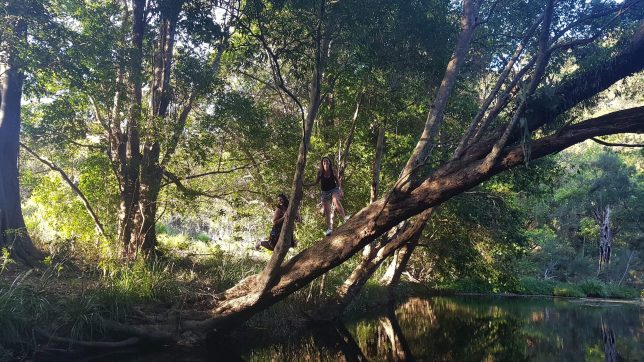 We all shared the meal and drink responsibilities and it was just divine. We stayed up late playing silly games and chatting around the fire. It's been a year for us all, and it was so great to have some time to wind down and relax and chill out and not have to look after little people. We were all a little dusty the next morning (some more than others) but a delicious brekky with coffee fixes all things. To top it off, we hit up some op-shops on the way home – can't complain about that!
Thank you so much ladies. Looking forward to planning the next getaway 🙂