Gosh what a great weekend away! Friday we arrived a few at a time, and just settled in to our Beach House, went for a walk on the beach…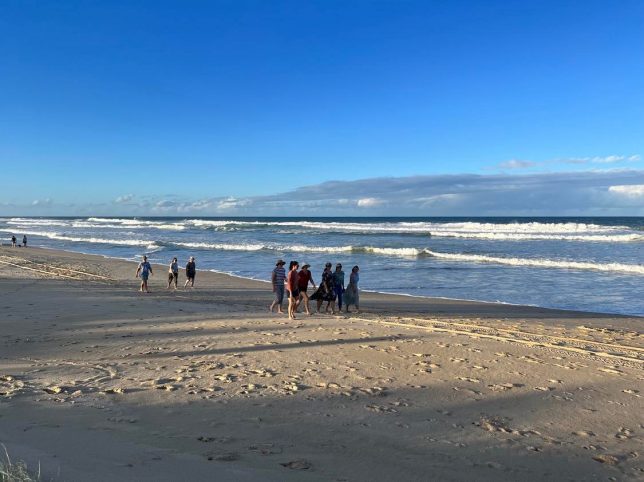 …and made reservations for dinner. The food was delicious, the drinks were flowing as was the uninterrupted conversation!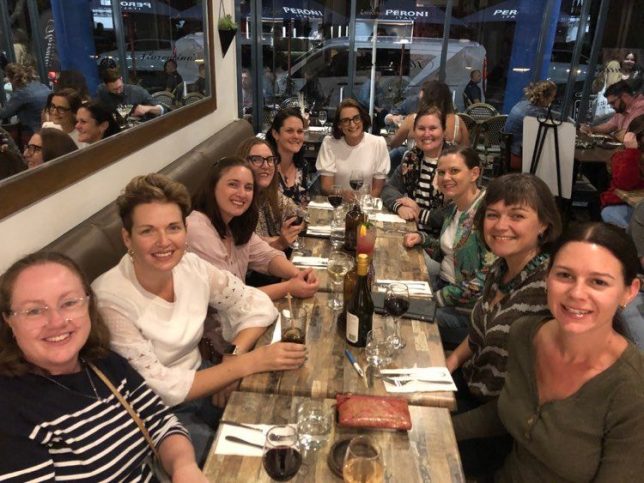 Saturday was all about the op-shops and there were many bargains to be found!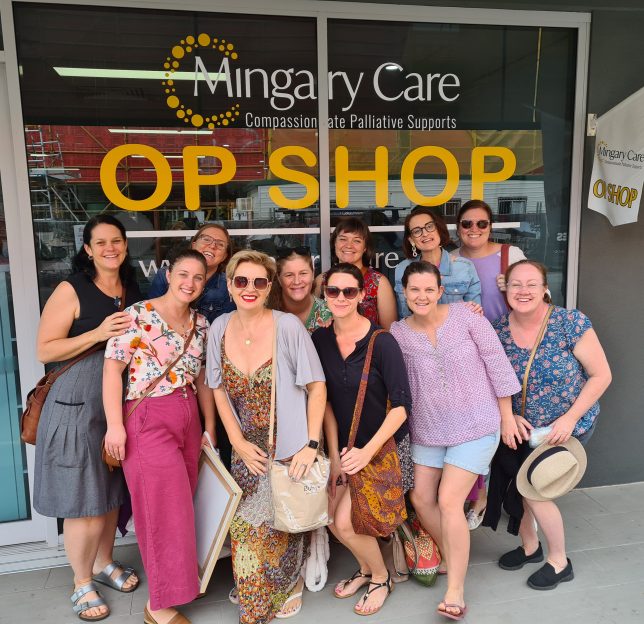 We ordered some amazing Thai food for dinner Saturday night, after which I headed to Marty's for some lovely time together. Yesterday we chose a few different things to do which included markets, beach walks, swimming, relaxing in and out of the pool, more eating and drinking, finishing off yummy food in the fridge, painting, blogging (yay!) and lots more sharing of stories and solving of the world's problems!
We ended the evening in absolutely classic 90s movie style.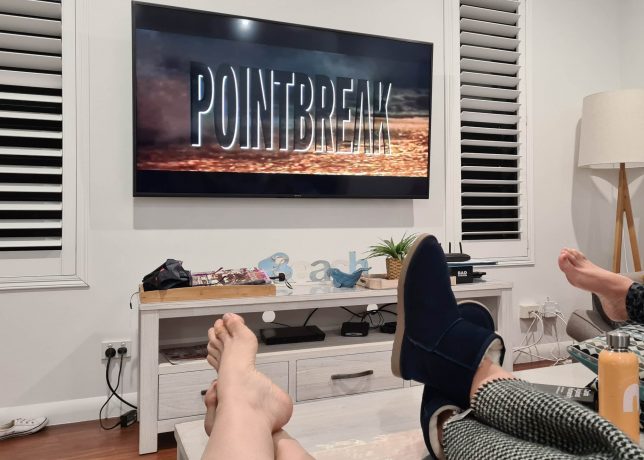 Pack up with ten mums took less than an hour this morning. It's so wonderful going away with these women as everyone just gets in a gets things done. We ended our time together with hugs and gratitude and one more group shot.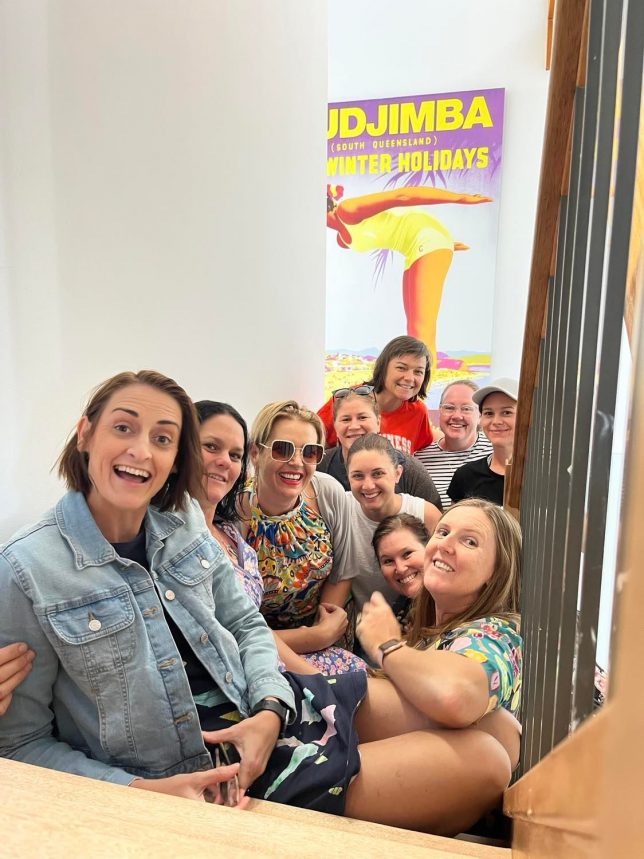 After a quick stop off at Marty's for some avocados (that's not code for anything – he actually had a whole heap of avocados to give away!) we headed back down the highway towards home. Traffic was a little heavy at times but not too bad. The kids had an absolutely amazing time with Gran and Grumpy, including a trip to Mt Coot-tha yesterday for a bushwalk, picnic, and a look at the views.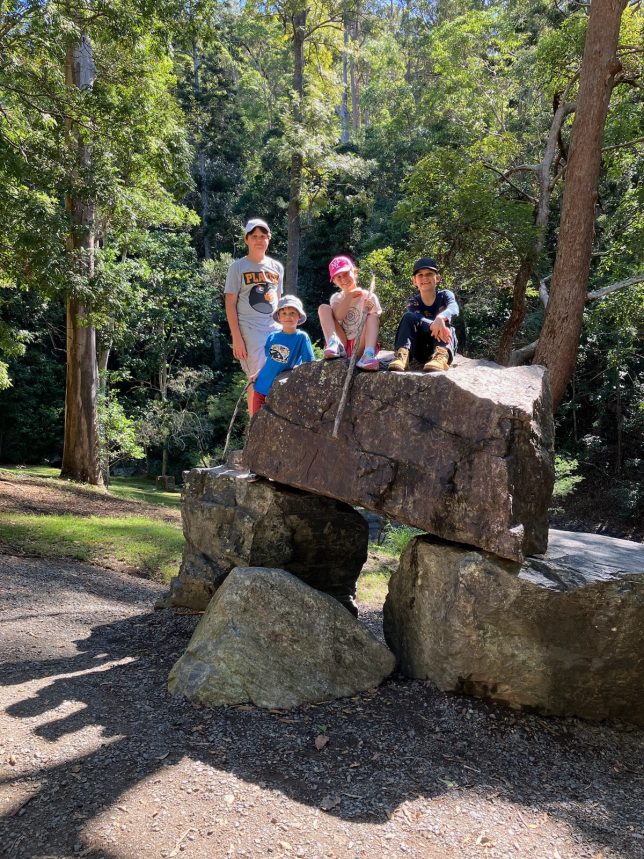 It still blows me away (not that I should be surprised at all) that Mum and Dad can still find the energy to find new and exciting things to do with my kids. It would be easy enough to feel like it's too hard to take all four of them on adventures like this, with all the planning and stuff to bring and tiredness and personalities to contend with, yet over and over again they rise to the occasion and the kids always have an amazing time.
So a huge thank you to Mum and Dad, and to the ladies who light up my life on a daily basis, and here's to many more years of this wonderful tradition to come.