I really wanted to commemorate Frith's 40th on Wednesday. If he were still here, the party would have been epic, probably lasting a full weekend. The thing is, I have no idea where we would have even been living – which state, which city or country town? So it's hard to imagine what our lives would have looked like. I don't spend a lot of time on that to be honest – we are in the here and now, and I wanted to do something on the day.
I put a lot of pressure on myself over the weekend, trying to come up with something, but after some great advice from a few wonderful friends, I decided to keep it small and simple. I invited a few people to come down to the water with us after school for ice cream and RC Car Racing. While I was out looking for the race cars, I got some photos printed from when I scattered some of his ashes last year, and hung them up. (Photo credit and thanks go to Ben Reid.)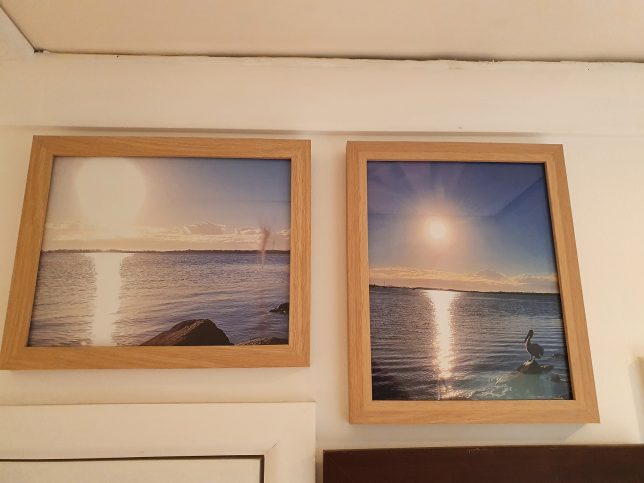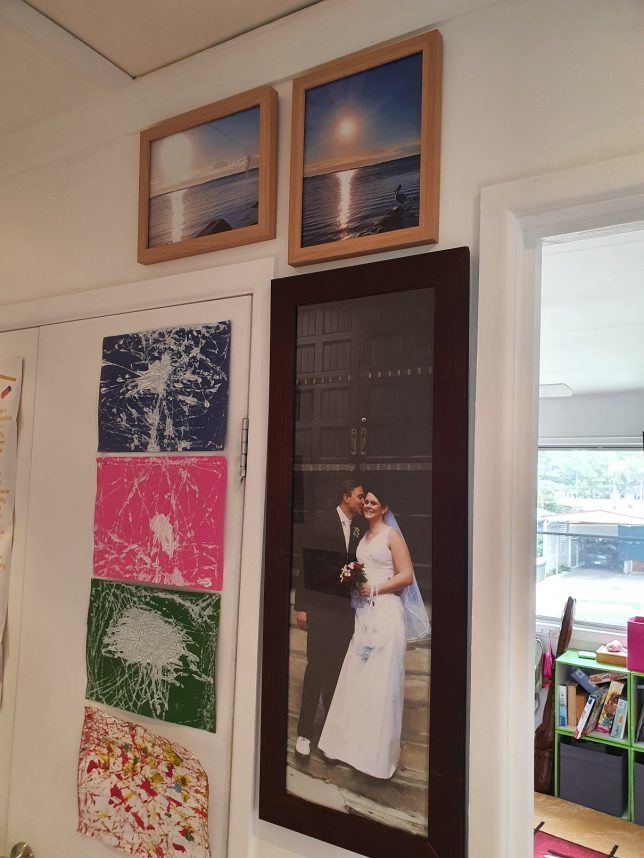 It was such a lovely afternoon, and the kids had the BEST time with the RC Cars.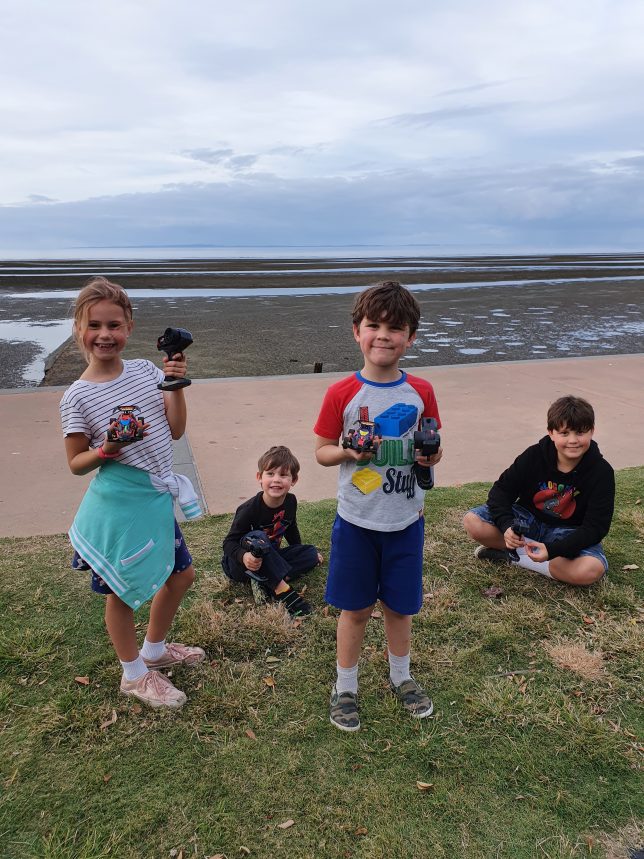 As I'm sure you can understand, having wonderful male role models for my kids is so important for me. Especially with my three boys. I'm so grateful for the incredible men and women in my life.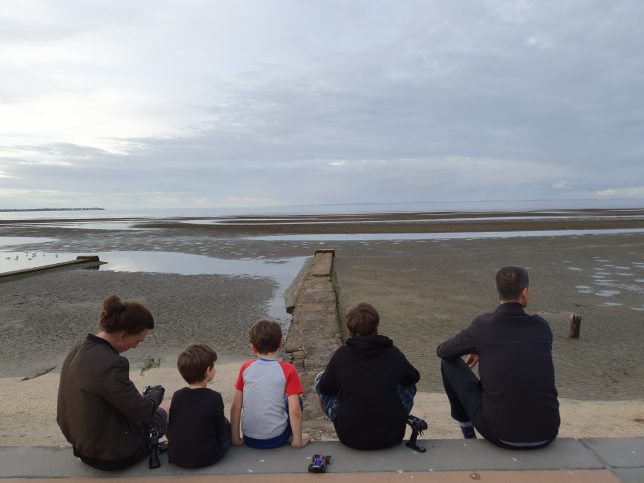 And of course, a full moon always reminds me of Frith, and the moon was big and bright and beautiful as we left.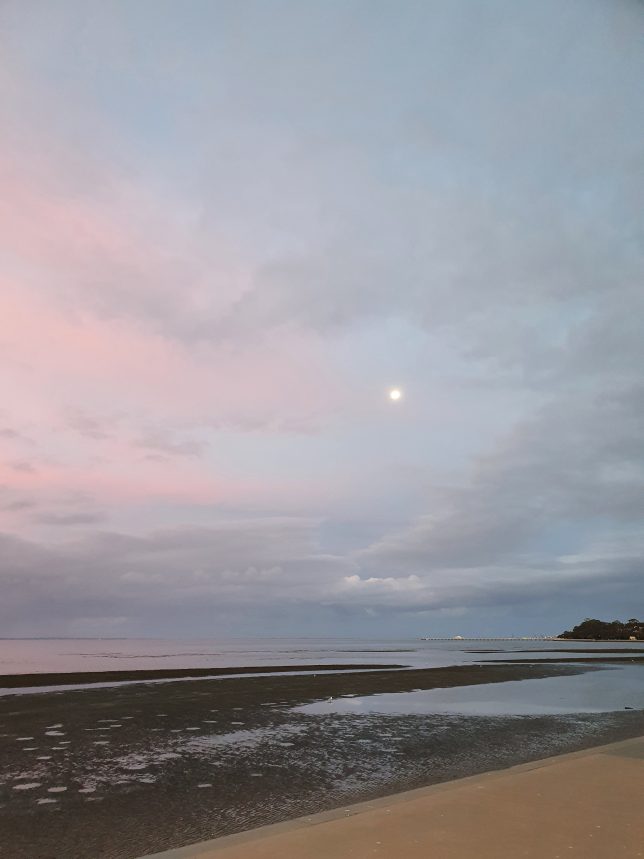 It really was such a lovely afternoon. We didn't speak a lot about him, but Frith was on our minds and in our hearts, and it was a nice, simple way to mark the occasion. I'm grateful to be surrounded by people who loved Frith and miss him, and want to be with our kids so they can see snippets of Frith in them, as they get older. Thank you for all the beautiful messages during the day. And thanks to those who came along in the afternoon. It meant so much to the kids and I. xxx