Pizzeys = fishing shacks leased by my Mum and some of her cousins, on the Burrum River near Maryborough.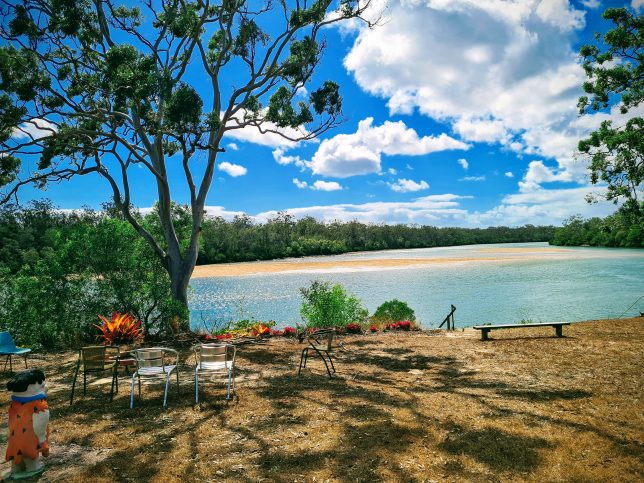 Back in May, over a few glasses of Prosecco, Marian and I decided that we should all, including Gran and Grumpy, go to Pizzeys together, during the September school holidays. Now because my brain was so overloaded with Einbunpin business (and Prosecco…) I promptly forgot about this plan, but not before I added it to my calendar. Yes, we had even decided on dates!! Fast forward to August when I started looking ahead and organising the school holidays, and there was the plan made many months previous, highlighted in yellow. I rang Mum straight away to ask her about it and yes, she remembered it very clearly! Ha!
So planning began, and I extended the invite to Marty and the boys who all accepted which was a lovely bonus. We arrived on Wednesday afternoon and went about getting things set up. Going to Pizzeys actually takes a lot of work as we need to bring all the linen up as well as all the food and drinks. (And by "we" I mean "Gran and Grumpy do most of the work!)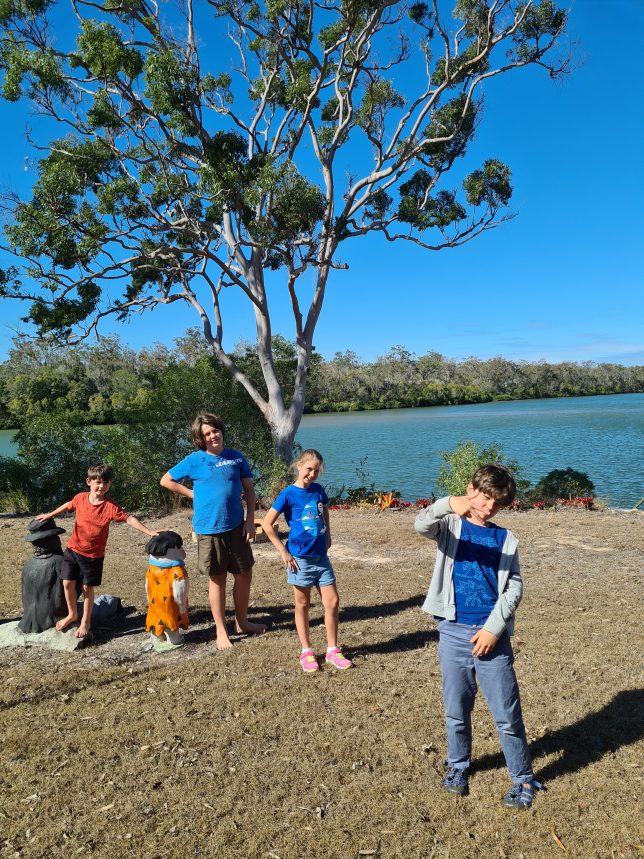 When we arrive, we need to turn on the electricity to get the fridges and water pumps running, make all the beds, and once that was all done, we got the fishing gear out and ready to throw a line in before dinner!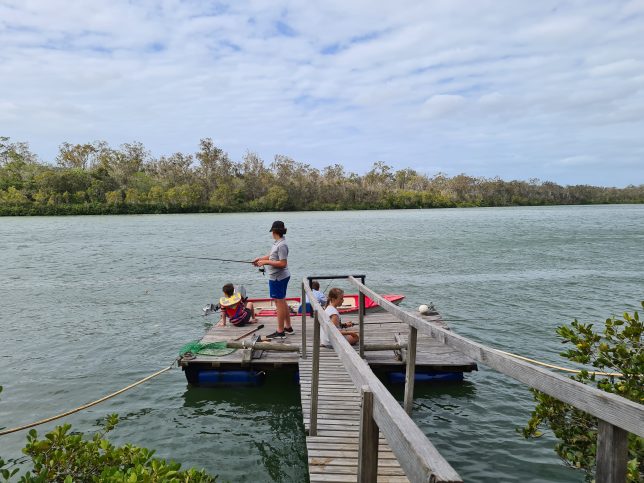 Marian and Heath and family arrived in time for dinner and we did a simple spag bol that Gran had prepared earlier.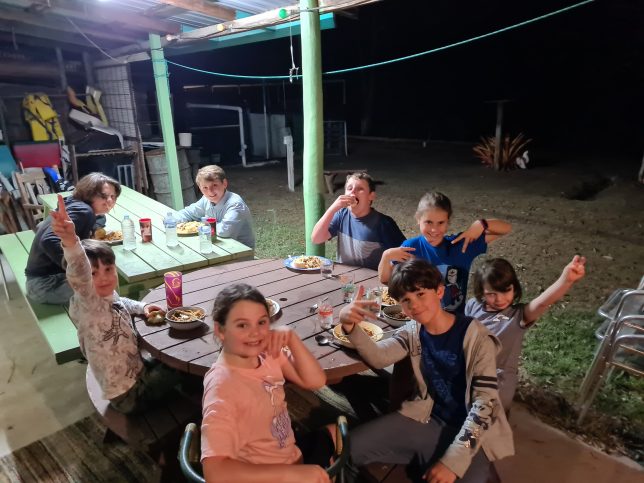 And of course marshmallows by the fire in the evening.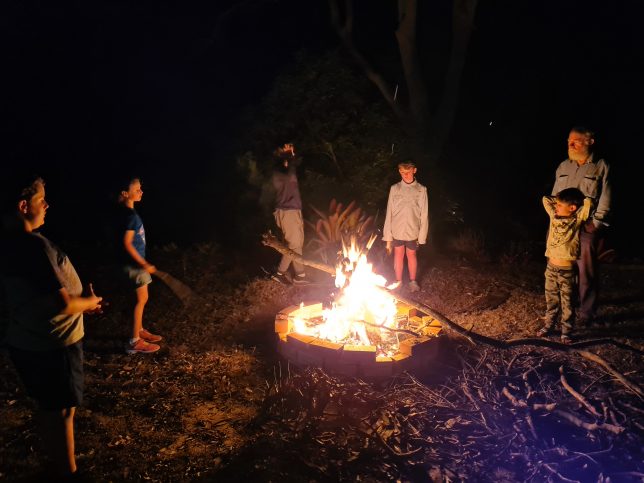 The next day we were joined by Marty, his three boys, and his eldest son's girlfriend. The kids fished and kicked the footy around, but we didn't get to go to the sandbar as we had to launch the boat at high tide and the sandbar didn't come out until after 5pm.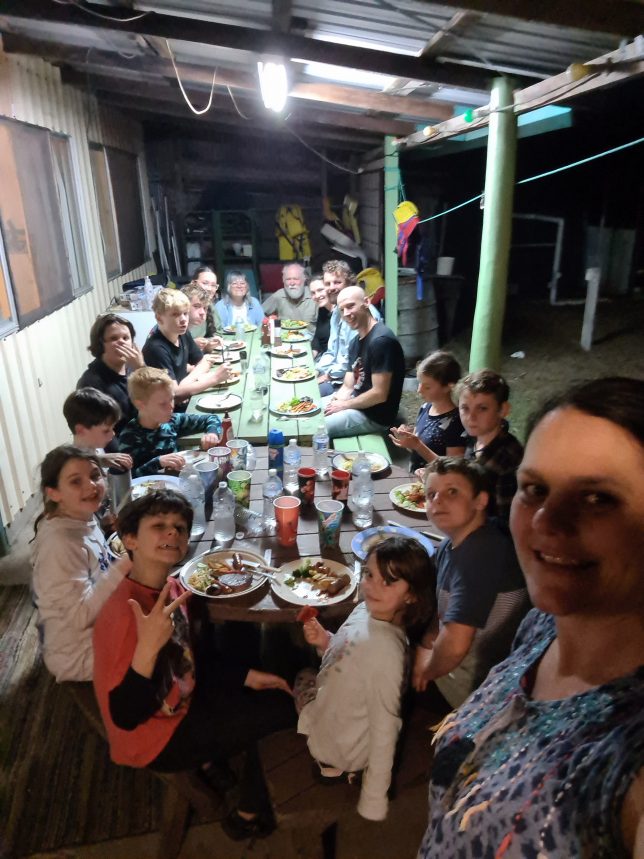 The kids had A LOT OF ENERGY to burn so they ended up playing a version of footy after dinner where they just passed the ball around and "tackled" each other (not really) before we got the fire going again.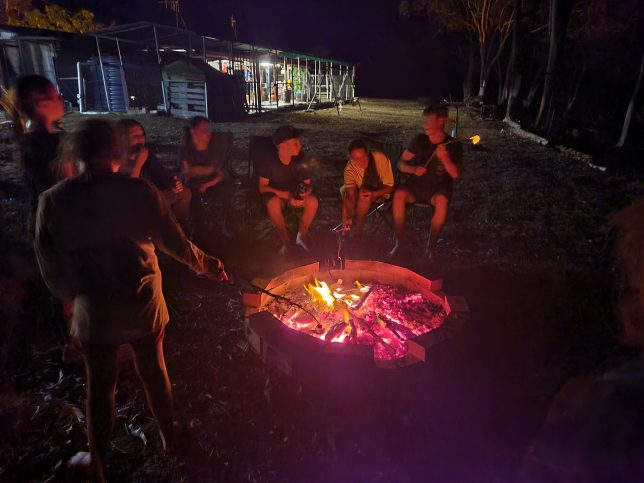 After every meal, there's a lot of cleaning up to do which is always up to the kids. Luckily there were many hands to help!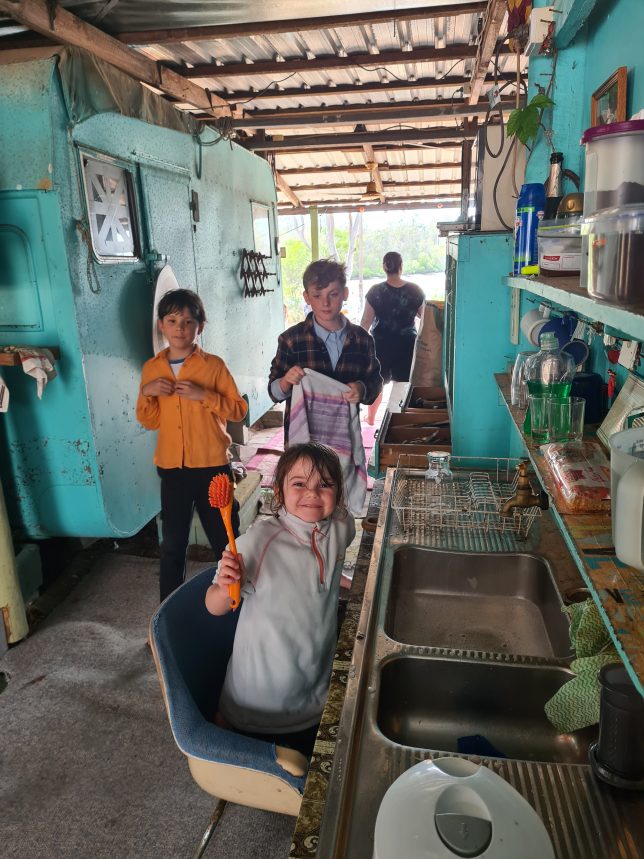 We had an amazing day on Friday which included a long trip over to the sandbar. Even though it was quite chilly, the kids played some more "tackle footy" in the water with the teenagers who were such great sports, and then played a game of touch as well. Honestly, it was so great having the older kids there as the younger kids were just enamoured by them and they all played so well together, but also hung out in smaller break-off groups. Marty and his crew left around lunch time Friday, then we had to say goodbye to everyone else by Friday evening, and I have to say my kids were a little sad!! It was very quiet with just the seven of us, after there were 18 of us that morning!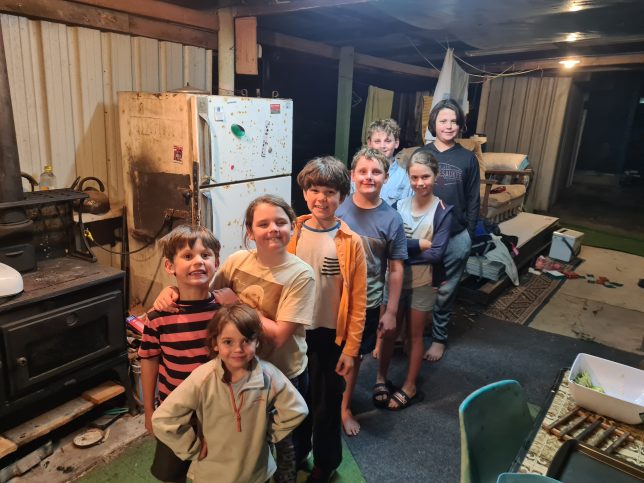 Saturday brought more friends and fun with my dear friends Sian and Warwick, who now live in Maryborough (only 40min away from Pizzeys!) and their three kids, for another spot of fishing and another trip to the sandbar.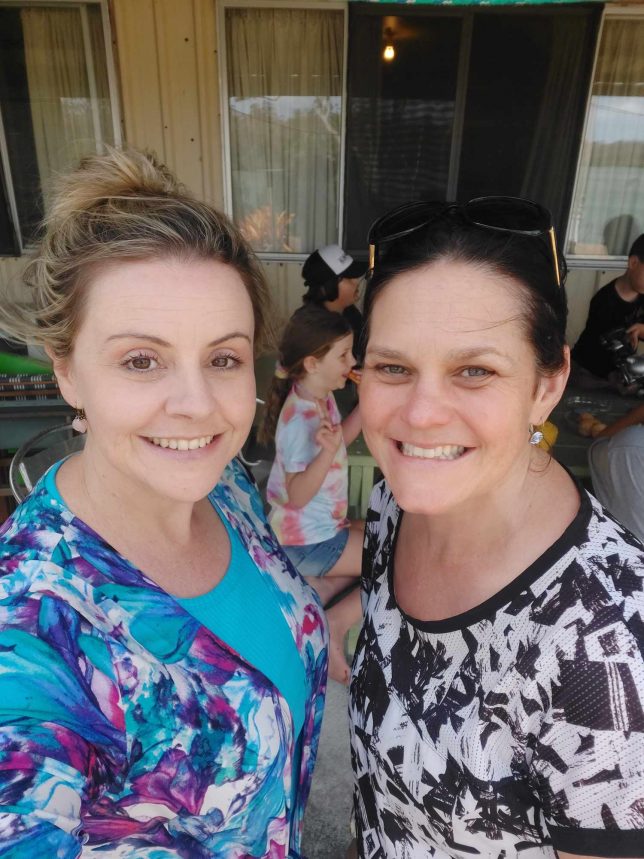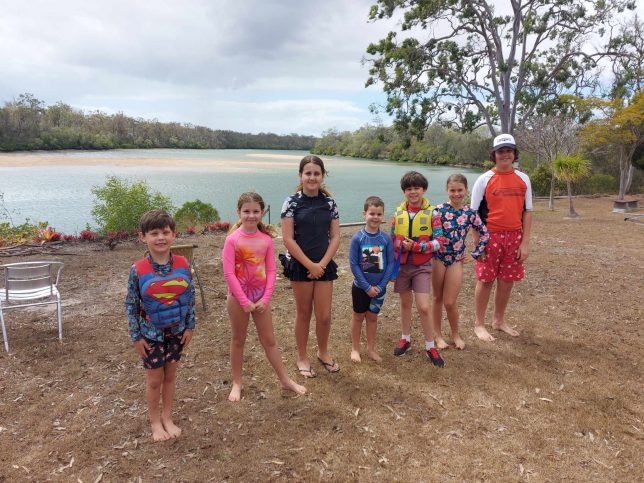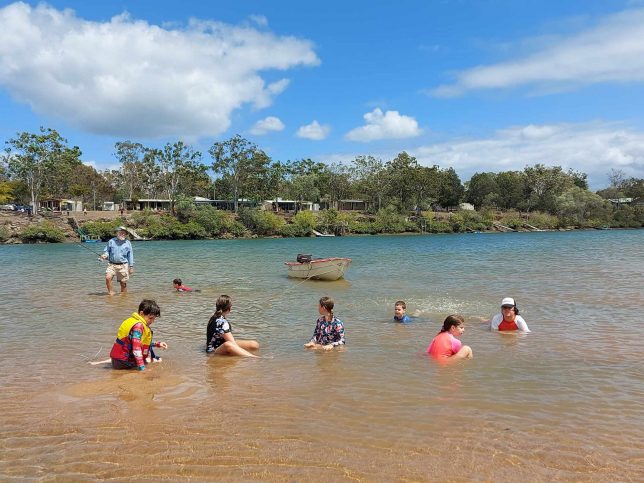 We played more board games and said our goodbyes and settled in to watch the Lions play (and win) the AFL semi finals. Thanks to Marty for tuning the TV for me! The next morning, my cousin and her family came up, and it rained on and off for the few hours we spent packing the car! We spent a bit of time with them before heading off a bit after lunch.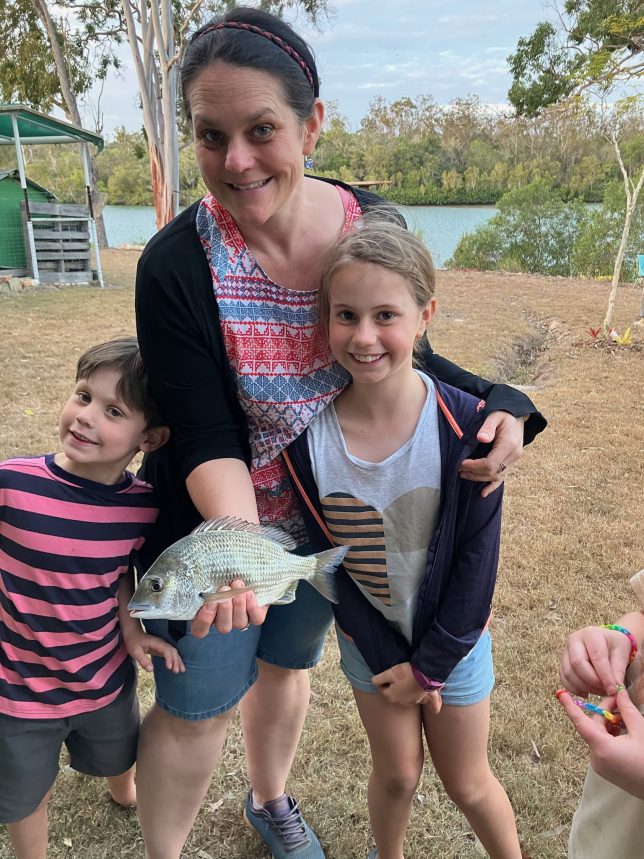 We stopped in at Sian and Warwick's on the way so we could check out their new house, then popped in to Luke and Henna's at Gympie for our usual pit-stop-catch-up, then met Marty at the Hungry Jacks on the highway, 30min from home, then arrived home around 7pm Sunday night! Phew!
It was, of course, yet another wonderful trip to Pizzeys and I cannot thank Gran and Grumpy enough for being the most adulty-adults there and organising basically everything so we can have an amazing holiday. We have already started planning the next adventure in 2024! 🙂