In case you haven't heard, it's Gran's 70th birthday month! It began in early October and is just starting to wind down now. Mum decided she wanted to have a few celebrations so that she could actually really catch up with different people from all walks of her life and really enjoy each occasion. And everything went spectacularly to plan! On her actual birthday we went out for lunch locally, and then back to my place for cake and bubbly (of course!) We were all lucky to have Kris and Kate up from Melbourne for over a week and they were able to join in on all the fun.
That weekend was the first of the bigger parties at Mum and Dad's place and it was all just wonderful.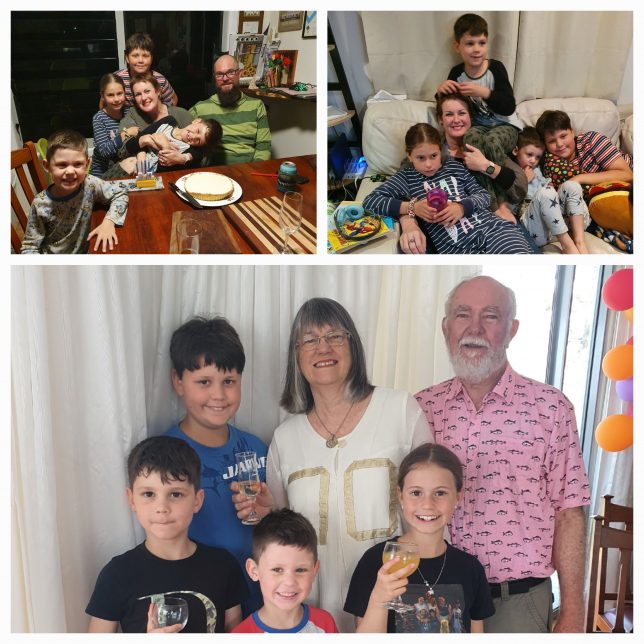 I organised this "then and now" photo shoot with Kristian and not only was it fun to put the clothing pieces together (all sourced through op-shops), and to take the photos, but Mum's reaction when I gave it to her was absolutely priceless.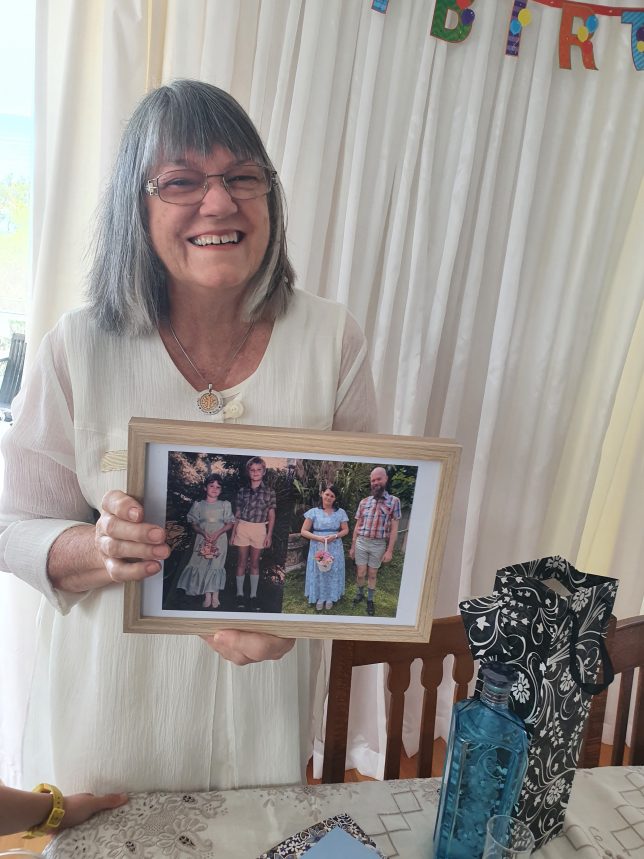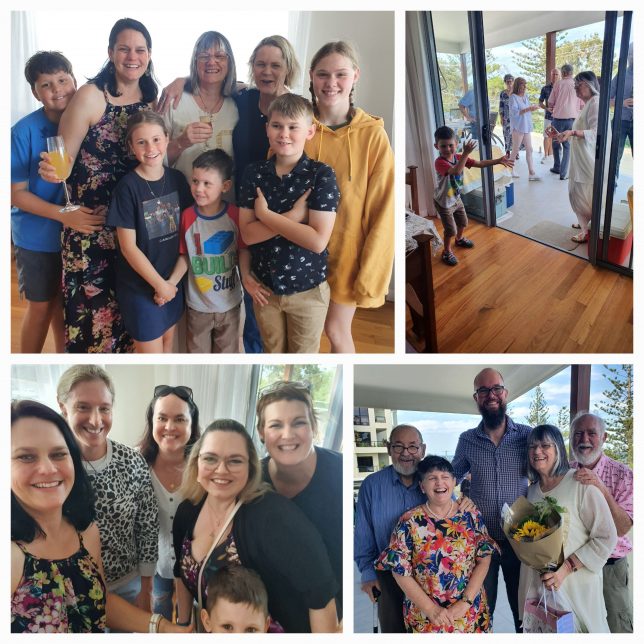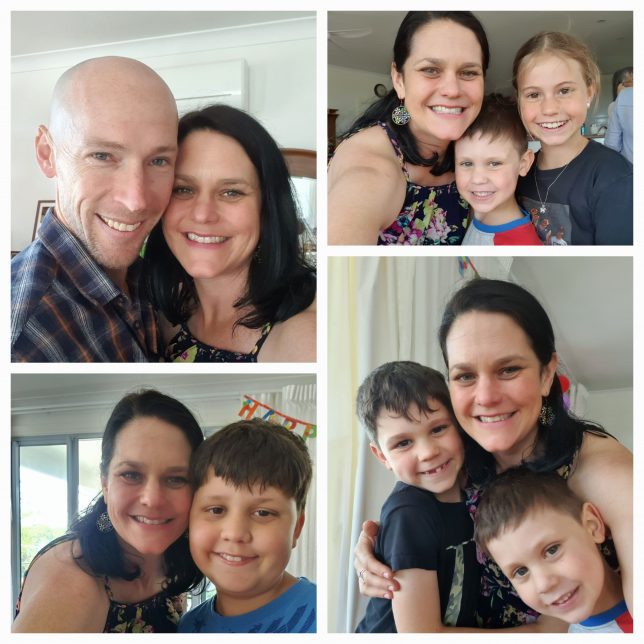 The following day, Gran had organised to take Kris, Kate, Chance and Quinn along for a ride in a vintage car for a couple of hours. It was a tight squeeze but they had a great time.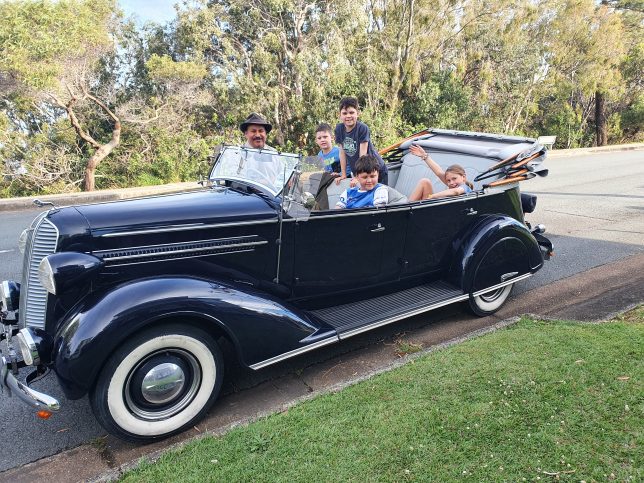 We were so lucky to have K&K spend a lot of time with us all. Having everyone nearest and dearest to me around my dining table was really special.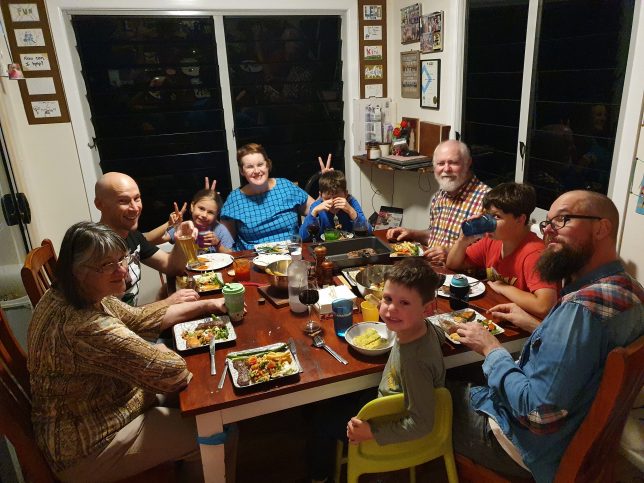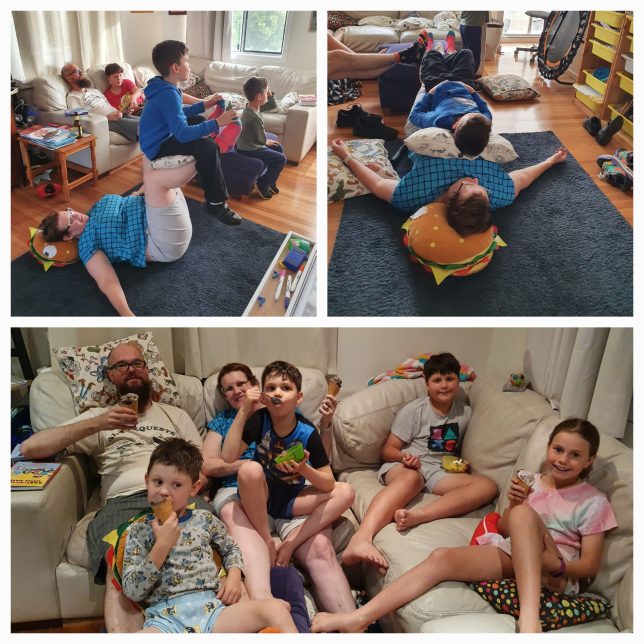 The following weekend was a lovely lunch out at Moreton Bay Yacht Club, where we had Grumpy's 70+1 last year. It was so nice to see everyone and catch up and of course enjoy the food, the drink and the CAKES!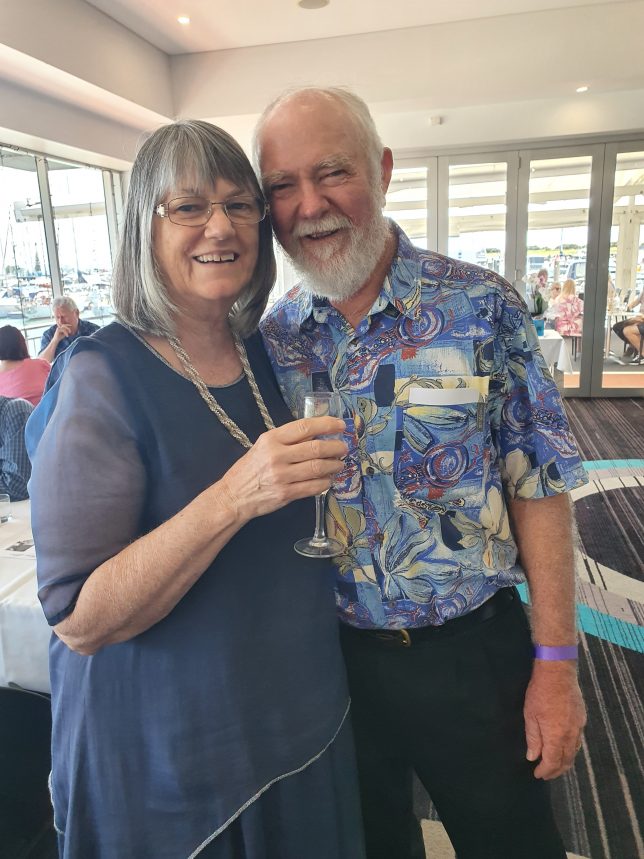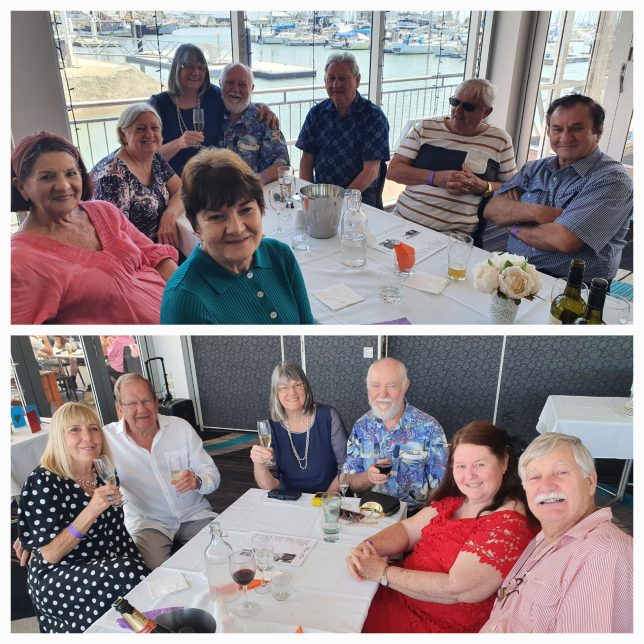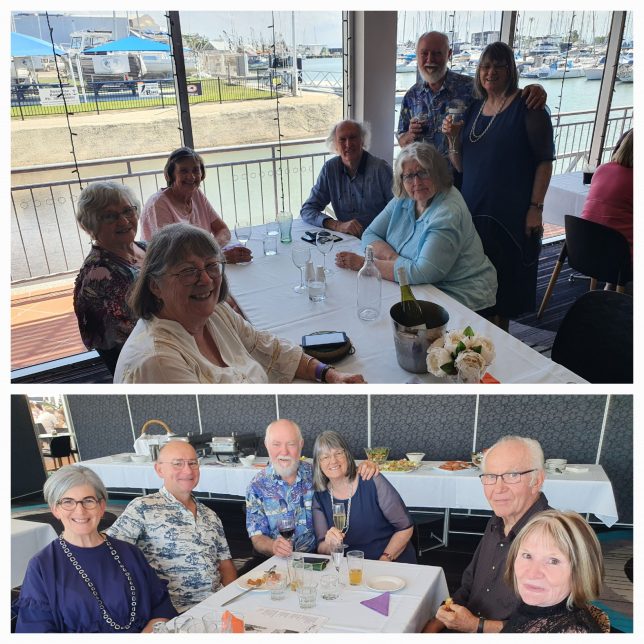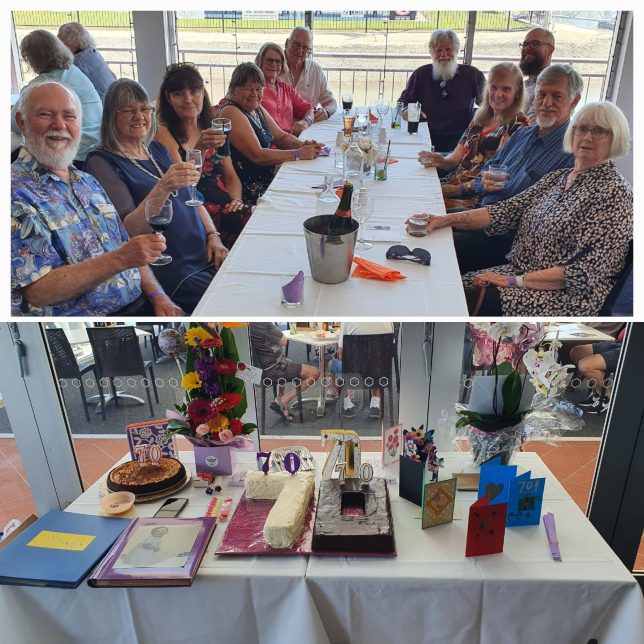 It was, once again, a wonderful party. I spoke about two of Gran's favourite sayings that she absolutely lives by. Say what you mean, and mean what you say; and Don't just say it, just do it. Gran, we adore you. You are generous, kind, loyal and you are the best at staying in touch with people from so many times in your life. We absolutely would not be able to do half of the things we do in life if it weren't for your enthusiasm, your patience, your desire to try new things, and your sense of adventure. There's not much you say "no" to, and we really appreciate everything you do for us. We love you!!