Oh wow. I really don't know how almost two months have passed since my last blog post! It's not as though nothing has been happening! We are certainly heading towards the tail end of the year, which for us means two birthdays, school and Scouts break-ups, Christmas, New Years, and all the things in between, including a friend's wedding at the end of October. But let me tell you about my bonus weekend away in Sydney first!
Marty's work kindly offered to send him+1 down to Sydney to watch the Sydney Swans play in the AFL preliminary final against Collingwood at the Sydney Cricket Ground last Saturday. Marty very kindly took me along and we really made the most of our time away. We flew in to Sydney on Saturday and met up with most of Marty's family – his two brothers, one sister-in-law, two nephews, one of his neices, and his parents all made the trip in to town to meet us for a delicious lunch down at Darling Harbour. The food was great and the company wonderful.
During lunch we got a message to say our return flight home, at 9am the next morning had been cancelled and we had to book new flights. We jumped on line and the only options were 6am (yeah, right) or the next one was 5:40pm or later! After a quick phone call to mum, we booked the later flights, and to be honest, I was so excited about a) another full day in Sydney with Marty and b) A SLEEP IN!!!! (It's the little things!) We were also told we could have a late check-out of 1pm! Winning all round!
We then made our way to check in to the hotel before the game which started at 4:45pm, and Kelly called to say she was near where we were staying, so of course it was meant to be!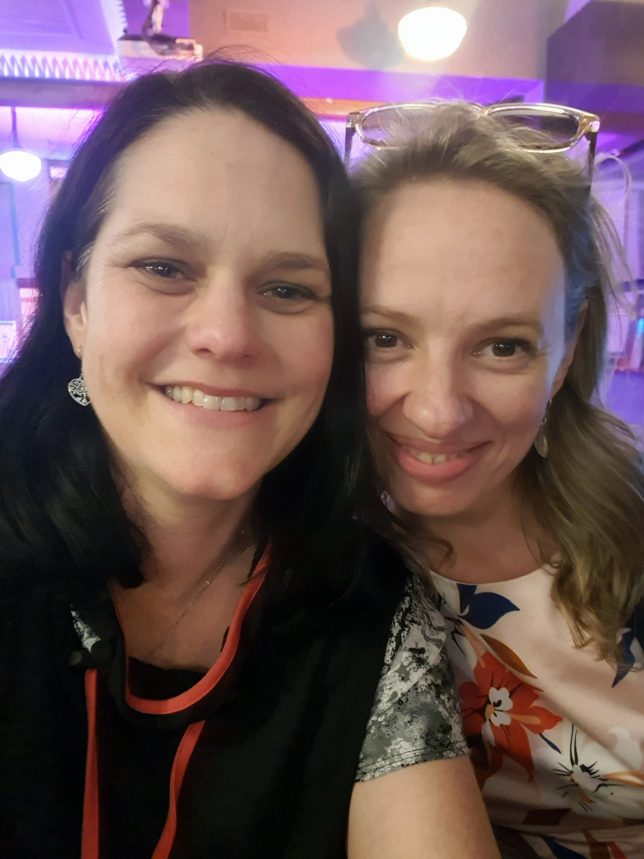 We didn't have long to chat as we had decided to walk to the game so we headed off just after 4 and, walking rather briskly, getting my steps in for the day, we made it to the stadium and to our seats 22 seconds before ball up!!! Talk about fine timing. I'd never been to the SCG and it was rather spectacular!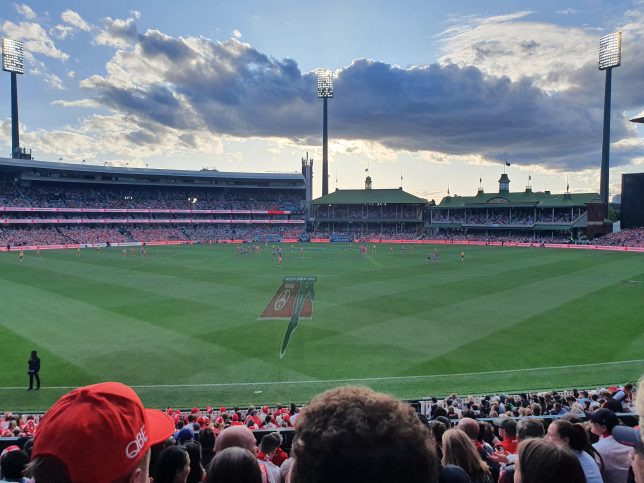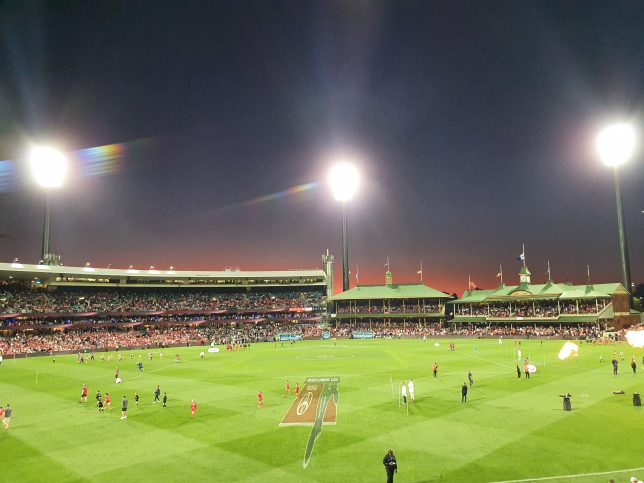 The game started off quite comfortably for Sydney, but by the end of the third quarter, Collingwood had started to find their stride. It came down to one point in the final minutes and my goodness it was intense!! Thankfully Sydney came away with the win and are heading to the Grand Final tomorrow. We strolled back to the hotel, stopping at a pub for burgers and a drink which was a lovely way to end the day.
The next morning we were deciding what to do with the day, heading to brunch first at Macchiato which was so delicious! We were then discussing our next move when I found out the Marty hadn't ever been up Sydney's Centre Point Tower! (Now named the Sydney Tower Eye.) I felt that he simply must head up, as the Tower features heavily in his novel! I had been up over 20 years ago (and was terrified!) so we booked tickets and headed in that direction.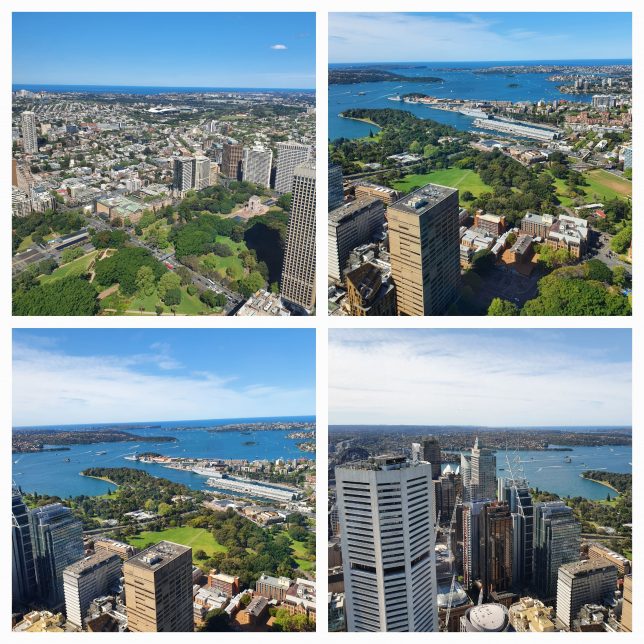 The views were spectacular! And I wasn't even scared this time 🙂 It may have had something to do with the company…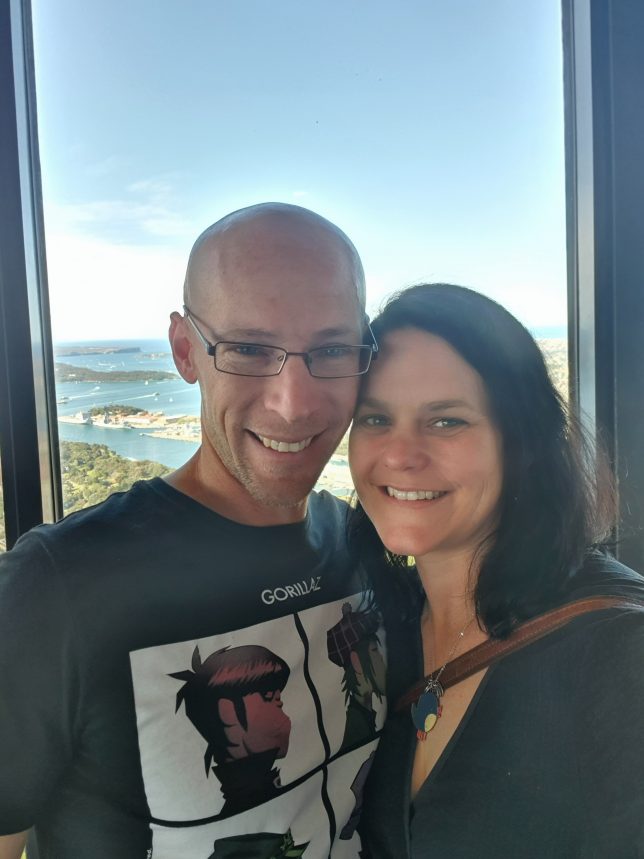 We grabbed a coffee and some tiramisu (my favourite) and headed back to grab our stuff. We headed to a few op-shops on Oxford St (of course we did) but were mindful that we only had carry-on luggage so we couldn't really buy much. We headed to the airport, our flight was on time, and had an easy trip home. I definitely felt rested, refreshed and so grateful for our mini getaway.
I'm really looking forward to the Grand Final tomorrow! Marty and his three boys will be watching from New Zealand, as they are on a ski trip to Queenstown this week!
I'm hoping to make time to blog about a few other things that have been going on around here. I've just started on my 2022 Christmas Card designs (yes, it's early but the final three months of the year are pretty insane around here!) Let's see if I can get back to a bit more regular blogging…