Our final day at the snow went off without a hitch, and even though the kids were tired (Julius especially) they went hard on that last day and got even better with their skills. By the end of that day, Chance and Quinn had gone up in the big chair lift, and had come down the longer run. Chance and Jarrah even went off on their own to do a few runs. Unreal! They really did blow me away with how much they advanced in just three days. If I had my time again, I would do a few things differently, but all in all I was thrilled with how it all went.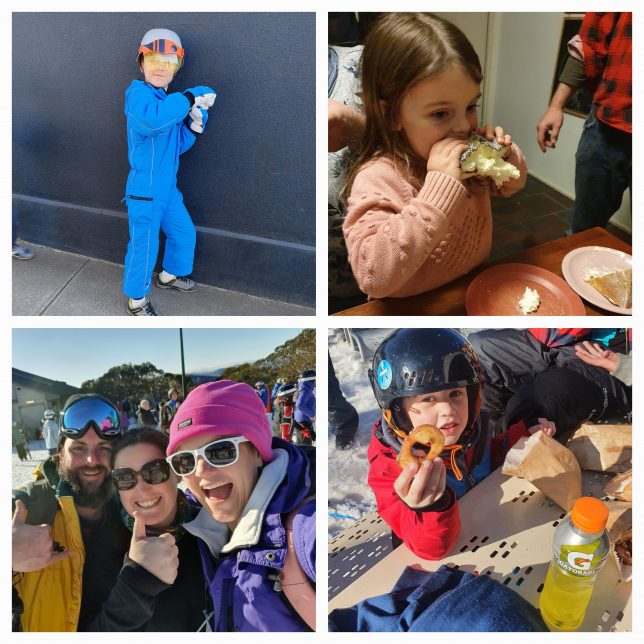 As amazing as it all was, the relief I felt coming down the mountain on that final day of snow was palpable. I felt like I had accomplished something pretty special, and not only that, I had a truly amazing time. Even though I had predominantly planned this trip for the kids, it wasn't just about them, and I honestly had so many moments of pure joy and overwhelming gratitude every day we were there.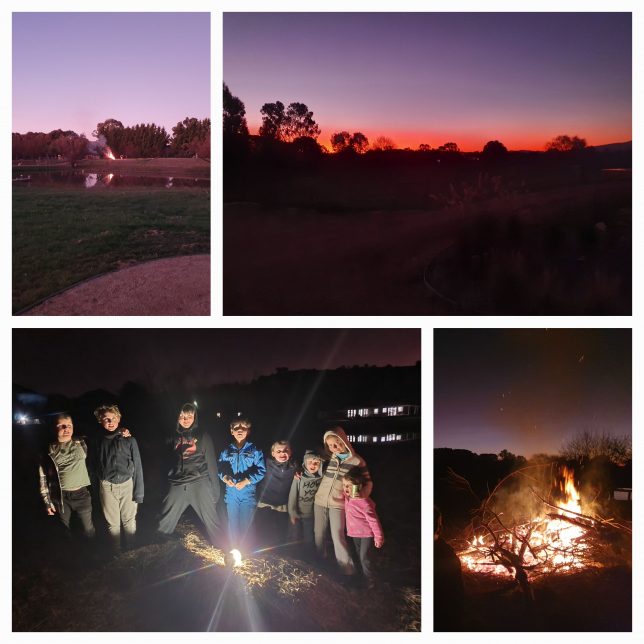 It's always sad to say goodbye to Heath and Marian, Jarrah, Alyx, Mia & Winnie. These kids have known each other since Jarrah and Chance were two-year-olds, and Quinn and Alyx were about to come into the world – literally. Marian and I met a week or two before Quinn was born and a month or so before Alyx was born.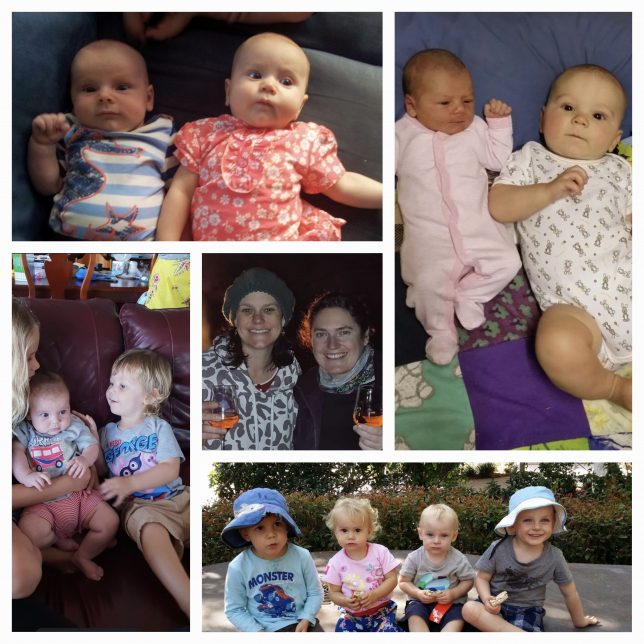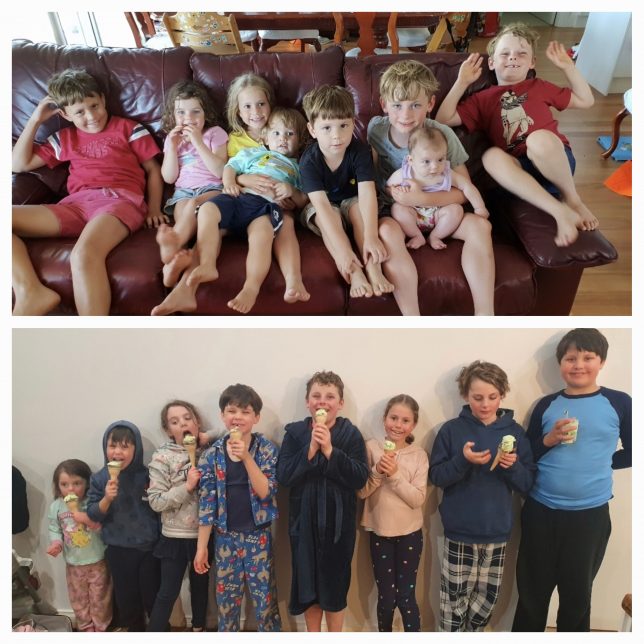 From Mansfield, we headed to Melbourne for much anticipated cuddles and time with Uncle Khicken and Aunty Kate! We headed to Papa Gino's for dinner which was rather nostalgic for me and just lovely to be with K&K again. Kate took the kids to the IMAX show on at the time which everyone LOVED of course, and then took them to the drive-in on Friday night to watch the new Minions Movie while Marty and I enjoyed a very tasty (and spicy!) dinner together.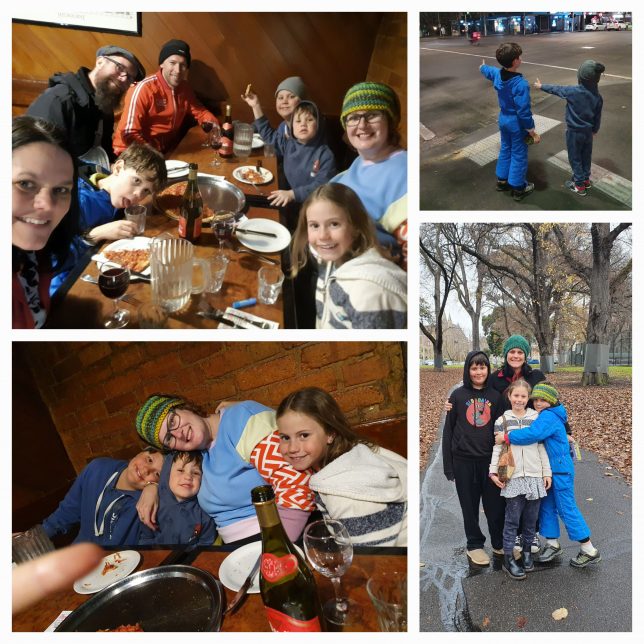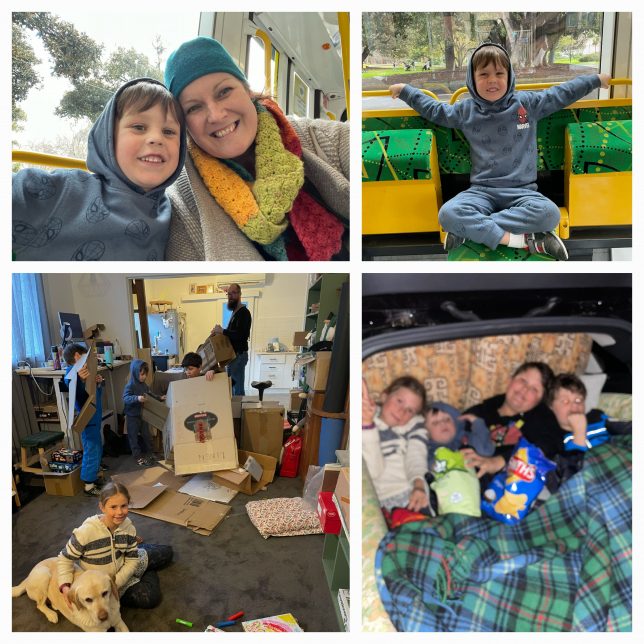 It was a bit of a flying visit and of course we would have loved to have spent another week with them. On the Thursday night we were informed that our flight home had been cancelled, so after a bit of consideration and weighing our options, we took the refund and booked new flights in to the Sunny coast Saturday afternoon. Grumpy picked us up from the airport and it was a rather quiet drive home!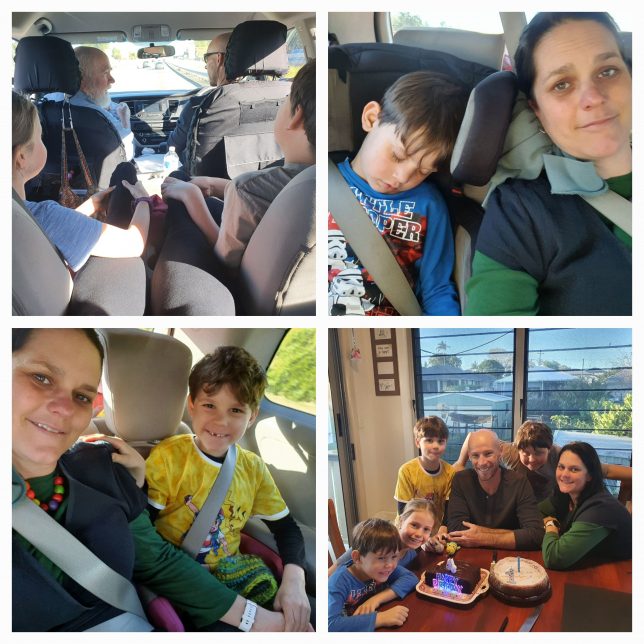 It was Marty's birthday the next day so we had a little cake and coffee and presents for him when we got home – Gran outdid herself, making a chocolate cake and a baked cheesecake! Especially after being unwell most of the week we were away. (She has since made a full recovery.) And one of the reasons we had to get back was to go to Aunty Donna's 60th birthday party! The theme was to dress up as something starting with D. I have always wanted to dress up as Daria, and so I spent the month or two leading up to it grabbing what I needed from op-shops. Marty chose to come as Mr Darcy which was also a fun costume to put together! Including making the hat out of cardboard that afternoon and shaping some mutton-chops as he shaved!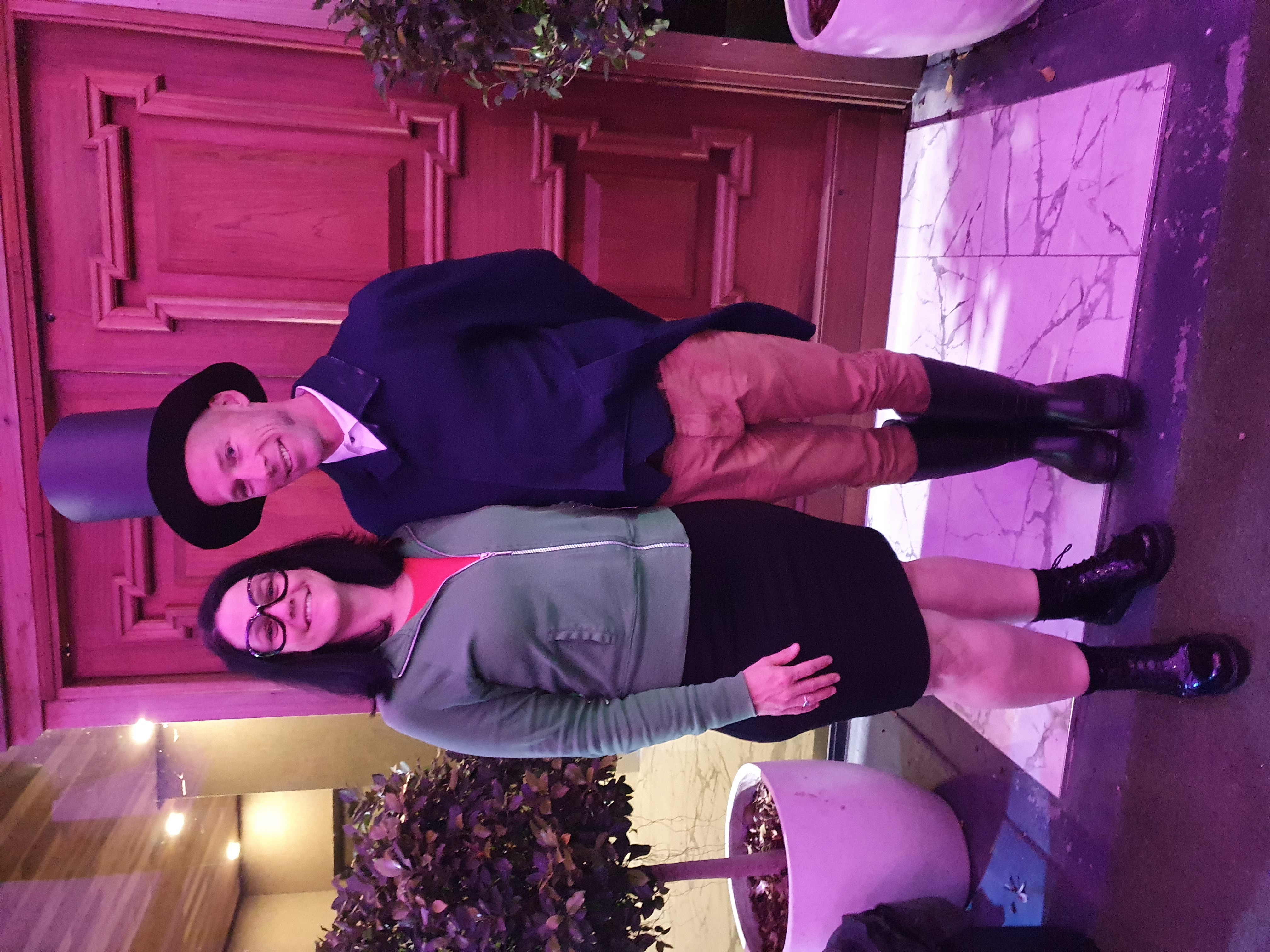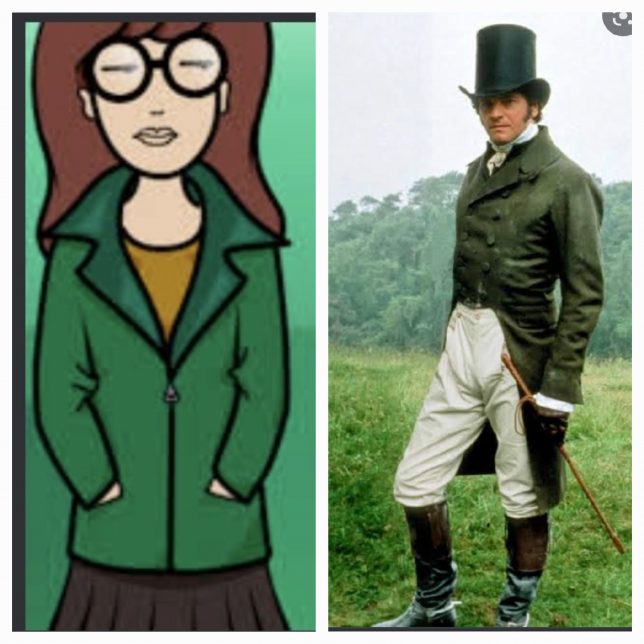 And that was that! I crashed and burned a little on Sunday, but was honestly so content and pleased at how it all turned out. Of course I had my own little holiday coming up to look forward to, but that's a story for another day.