It has certainly been an interesting two weeks around here. After my last blog post, I got so many encouraging comments, on line and in person, and so much support. Thank you everyone! I feel as though I have caught up again and am in a much better headspace to keep moving forward with my study.
This week sees us halfway through Term 1. It's been a big month, and the kids are doing really well. Did I ever mention that one of Darby's teachers is an old teacher of mine?? Mrs Mansfield was my Grade 4 teacher at Kelvin Grove SS and she is now teaching Darby 5 days a fortnight. How crazy is that! Anyway….
Last Saturday was a pretty huge day around here. Dad and I took the older three kids to Robotics on Saturday morning which they always love. It's usually just Chance and Darby who go with Gran, but Dad and I had decided to take the kids to the museum afterwards so Quinn came along as well and had a blast!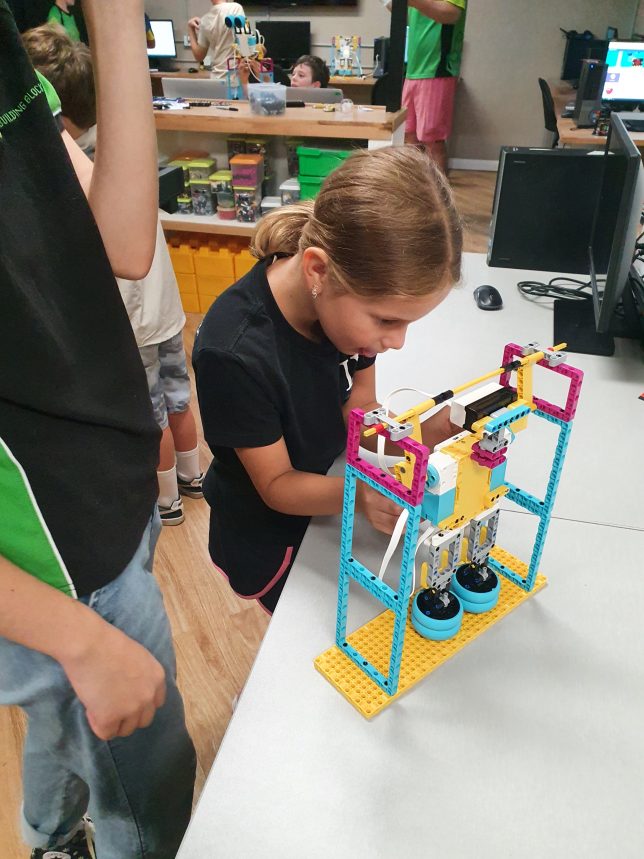 I cannot commend the staff there highly enough. They are incredibly patient and knowledgeable and kind and just the absolute best!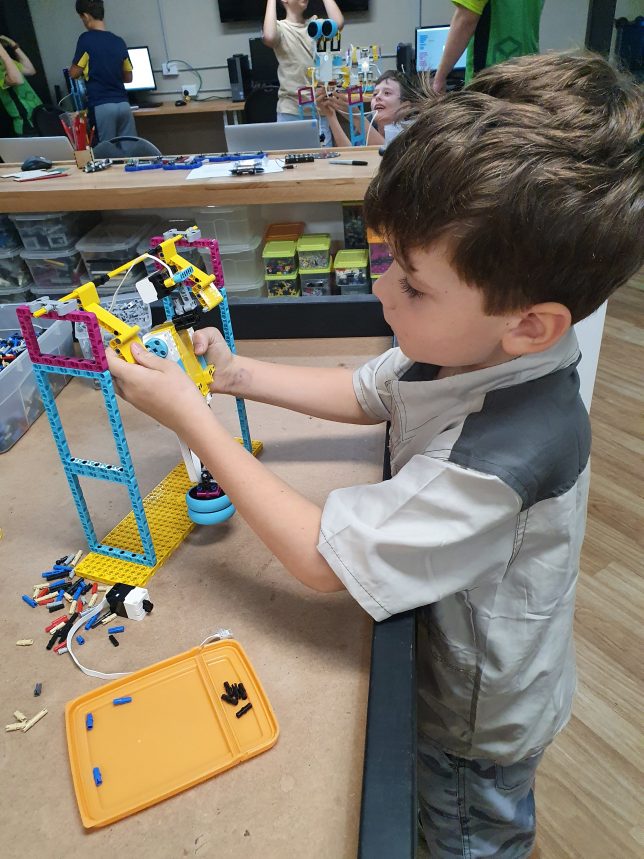 One of the helpers who is around 20 years old is always on hand to help Darby, basically one-on-one and boy is she patient and just downright wonderful. Such a great influence on Darby.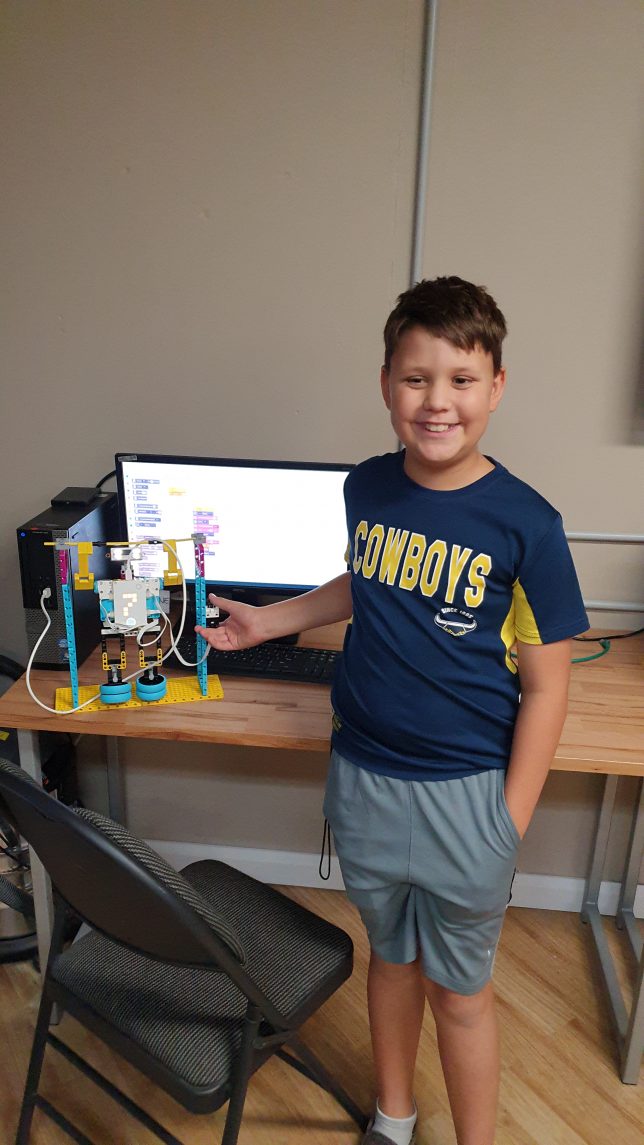 Chance basically turns up, builds whatever has to be built and gets into the coding. He is such a dynamo at it all, and to be honest, I'm learning a lot as well!
After robotics, we hit up an op-shop across from the train station, grabbed a quick bite (which took 40min) and finally got onto the train.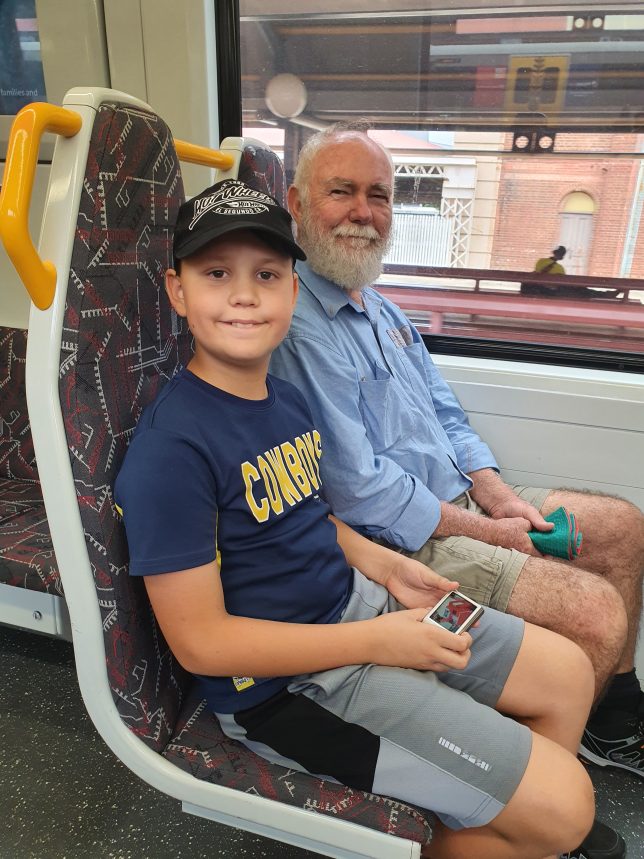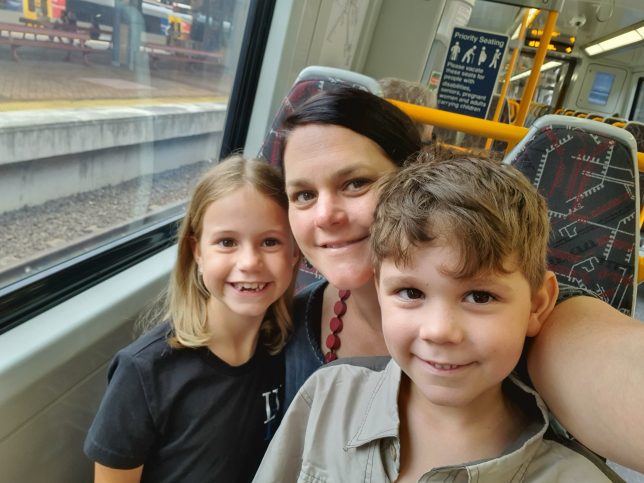 We had a great time at GOMA and the museum, and of course the kids' favourite part was the gift shop.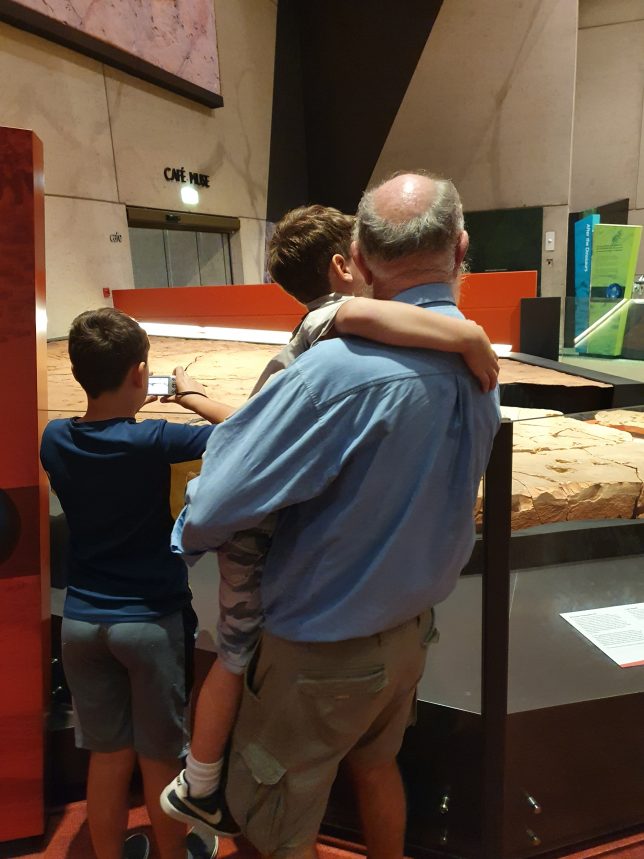 I had told them in advance they could spend some of their own money, so it was a nice treat for them. And speaking of treats, we headed back on the train and hit up Cold Rock – their first experience! My coffee ice cream with cookie dough was divine!!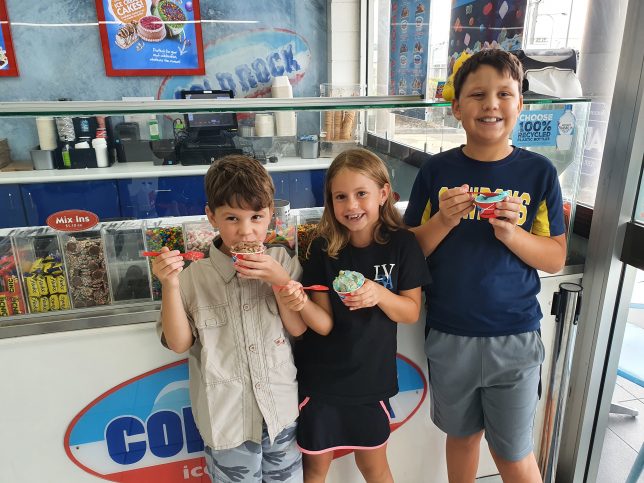 I'm not going to lie, it was a huge, emotional, hot exhausting day* but the kids had a cracking time and are already asking when we can do it all over again! I'm taking the three of them back to Robotics this Saturday, but that might be enough for one day 🙂
*I don't want to dwell on it too much, but Darby has been going through something lately which I'm still trying to get to the bottom of – very emotional, not listening, basically challenging me every single day. This day was hard work for me, but the kids all had a great time, so I'm just going to focus on that!