It took about 20 photos, but here's a pretty good one of the four of them!!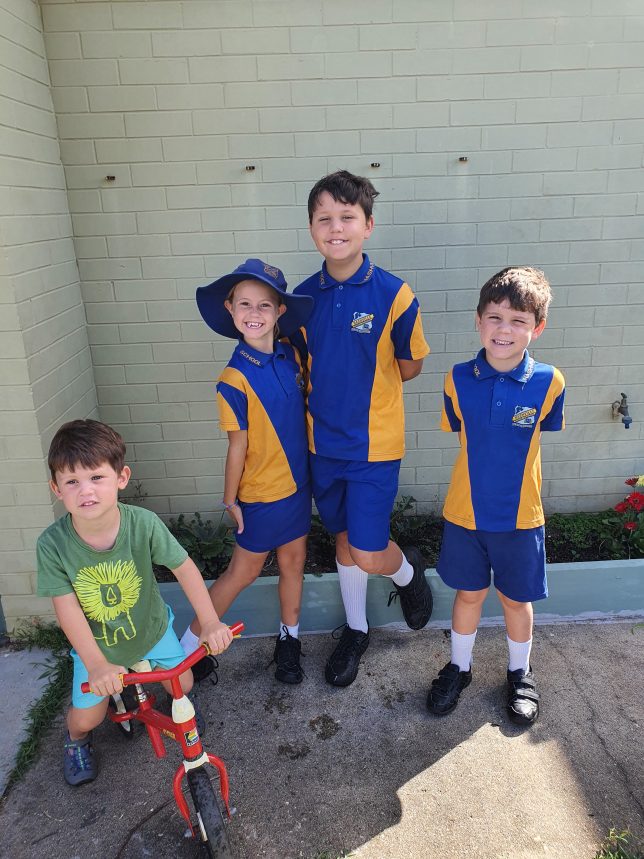 Julius officially in kindy, Quinn grade 3, Chance grade 5, Darby grade 1.
How the heck did that happen? I tell you what, it would be nice if they all liked the same things for lunch!! The only thing in common was the banana bread, and it came home in Quinn's lunch box!!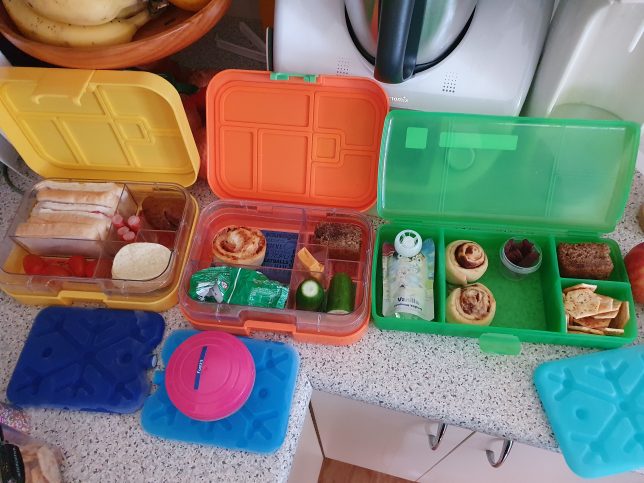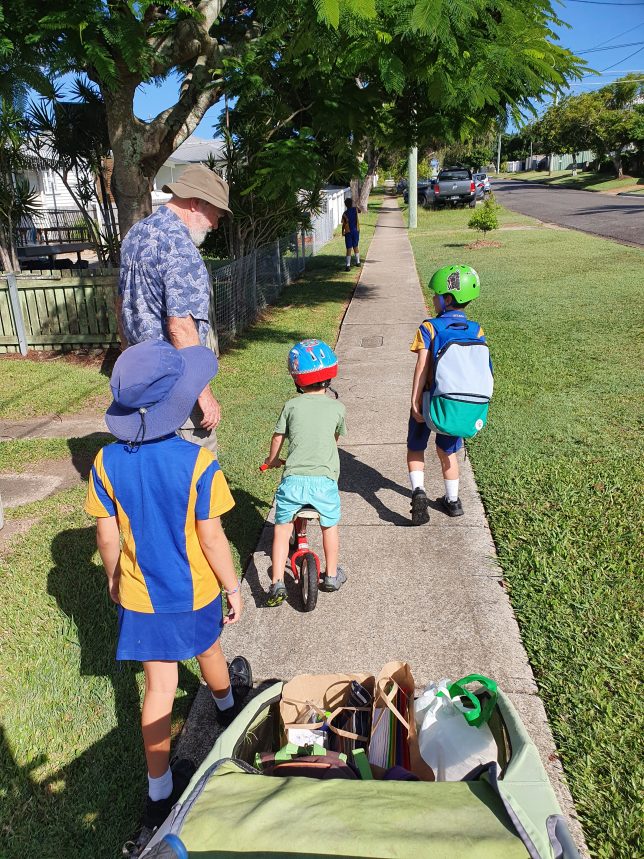 The slow walk up "the hill". Growing up in Kelvin Grove, next to Red Hill, it's hard to hear the kids complaining about this slight rise in the street! In fairness, it was already 27 degrees when we set off at 8am! Such a gross, hot, sticky day. Definitely appreciated Gran & Grumpy's help this morning, as always!
It was so lovely seeing everyone back in their uniforms, happy to see friends, nervous to meet new teachers, but generally excited for the day ahead. For the year ahead. Bring it on 🙂