In true Domagala family style, my birthday lasted a whole week. Woo! I had a couple more cards arrive in the mail during the week, some belated, yet still very much appreciated birthday wishes, and today I received what I can assume to be my final gifts.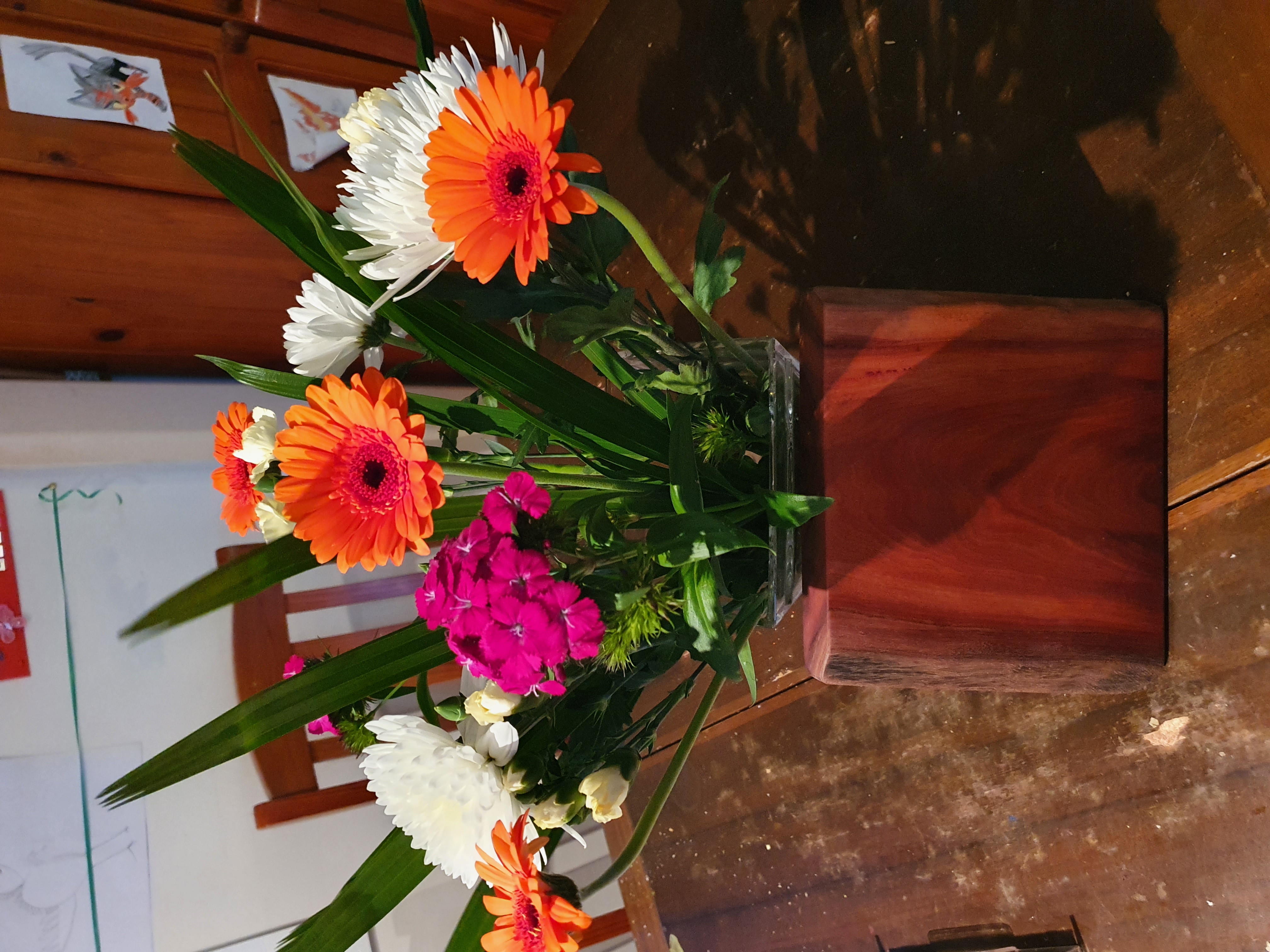 The flowers are from my good friend and old Rocky neighbour, Topher, and he also brought down a gift from another good friend and former colleague of Frith's. This gorgeous wooden cheese board is hand-made from a stump of wood that our friend Gibbsy salvaged from the pile of wood that was being thrown out after Frith died. We think he picked it up somewhere along the line, having grand plans for it that never eventuated.
Until now.
Gibbsy has put it to good use, and here is what is left of it.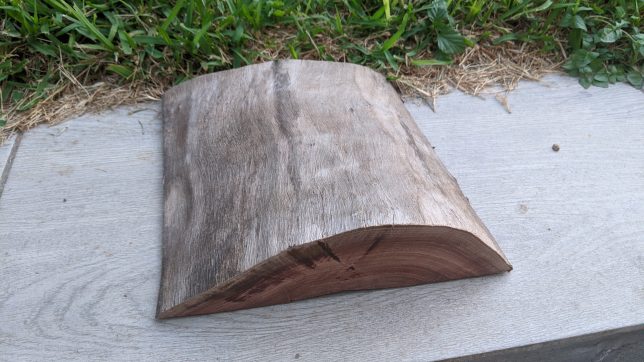 Such a gorgeous and thoughtful gift that I will treasure, knowing that Frith saw the potential in an old stump.
Thank you for a wonderful birthday everyone. So many good times and wonderful memories to enjoy ❤