Back in September, I got louvres put into my dining area, and new windows in my living area. Once the job was done, I thought it was a little strange that the architraves were left unpainted.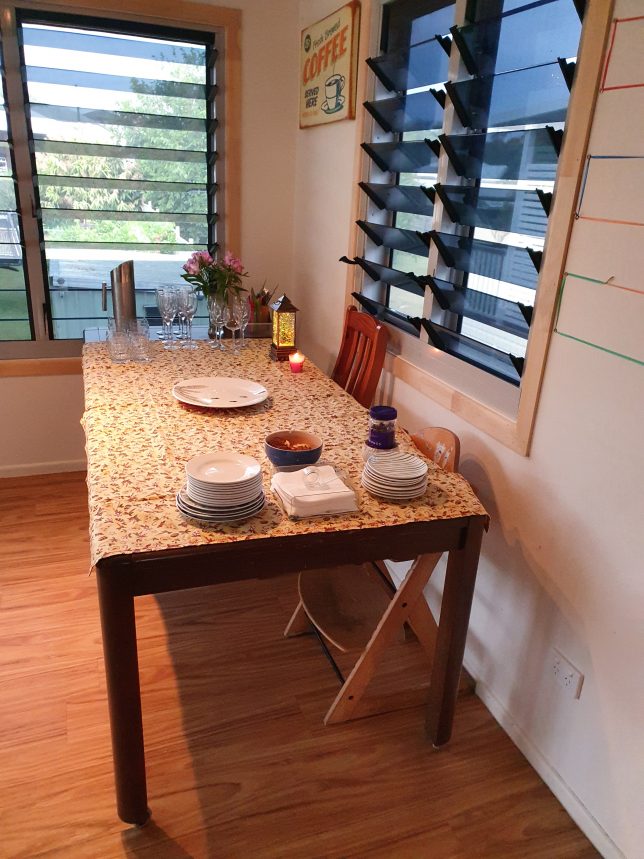 But I honestly, genuinely didn't mind that much at all. I LOVED my new windows, and the functionality was all that mattered to me. My lovely friend Nicole, who many of you know as the creative genius behind my yearly newsletters that I send out with Christmas cards, very kindly offered to come and paint them for me. I have learnt to accept such offers with gratitude and grace, so when she asked me when was a good time to come over to do them, I suggested yesterday, as we would be in Stanthorpe all weekend!
When that plan kind of fell through, we arrived home yesterday arvo to Nicole having had completed all the crappy prep work of puttying holes, and taping everything up, ready for the undercoat.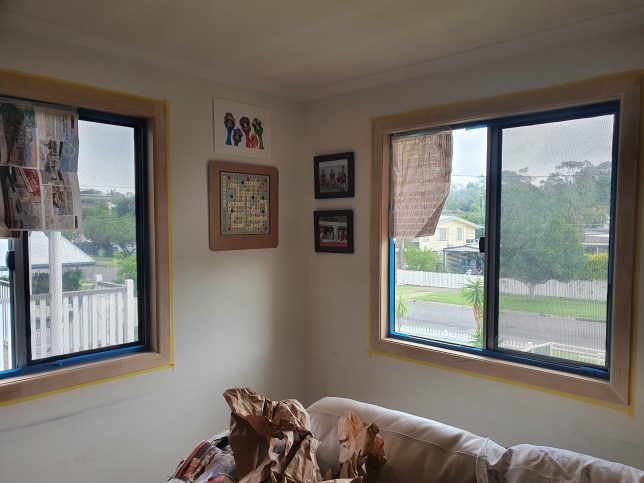 I helped her slap that on, and decided that I would pop out, an hour before lockdown began, to buy the gloss top coat that was needed, as I wanted to continue with the momentum, and paint them today. Nic made sure I knew what I was doing (I didn't, so she clearly explained the steps to me!) I had some help with sanding the undercoat: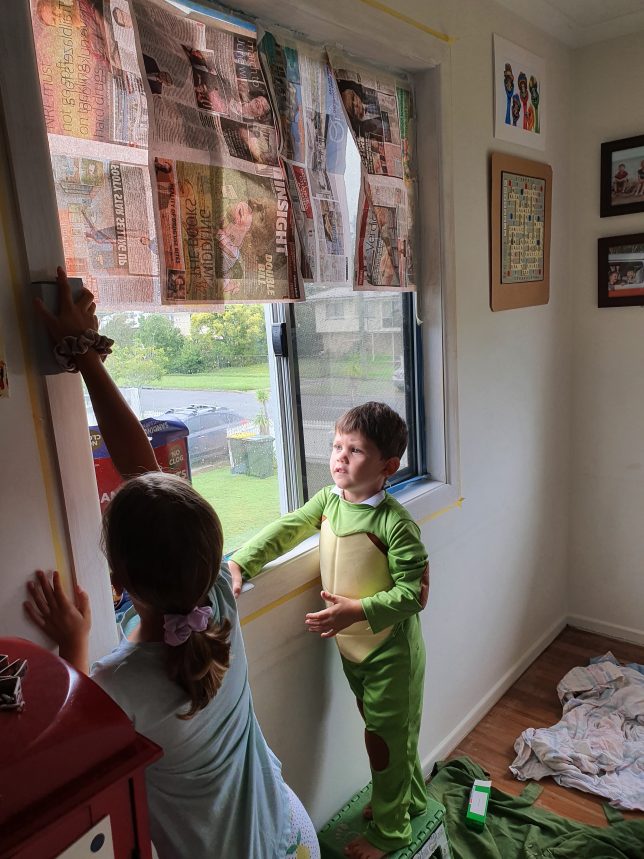 Then I got down to the fun part of painting, while simultaneously parenting four kids, and trying to explain why they couldn't "help" with the painting! Then the most fun, satisfying part of all – ever so carefully pealing the paint tape off!! I used a stanley knife to cut a guide through most of them, so as not to rip the new paint off. I saw that in a home renovation show once!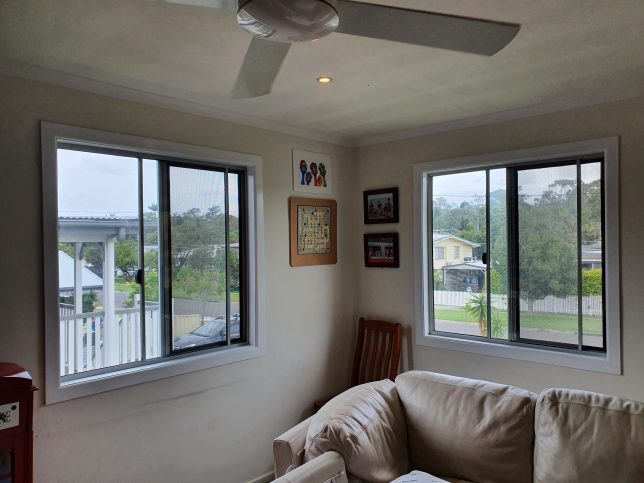 And I have to say, as much as I didn't care they weren't painted before, I absolutely LOVE them now! I gave the glass a really good wipe down and they look like new!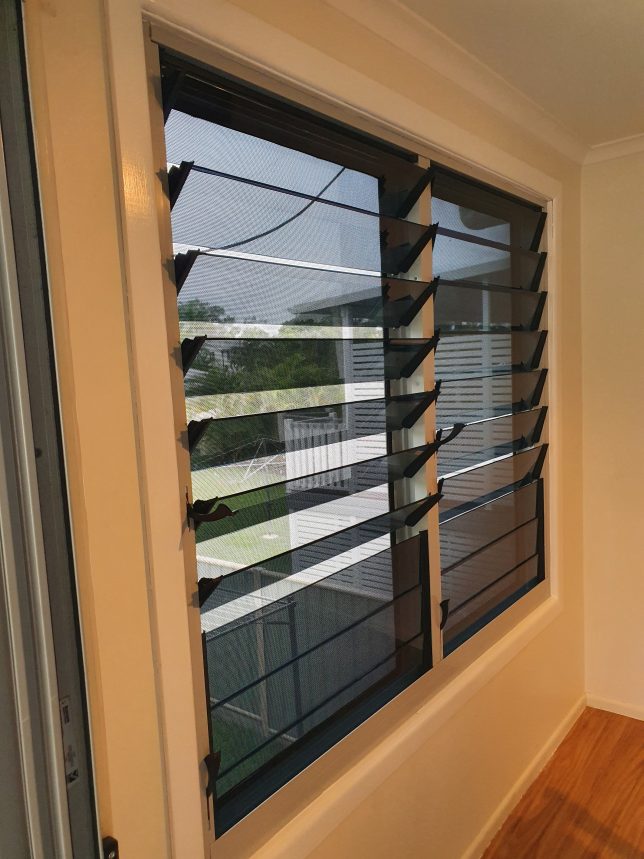 So a HUGE thank you to NicChic, whom I have known for close to 20 years, and who I love to collaborate with. We make an incredible team, and not only is she talented and creative, but she is generous with her time, and a wonderful person to hang out with and solve the world's problems. Or at least our own. I could not, and more importantly would not have gotten this done if she hadn't done all the prep work and got me motivate to do it.
Reminding me, once again, that I have simply the best people in my life. What a freaking gem 🙂 .