You guys, I have something pretty huge to share with you.
As most of you know, for 11 glorious, years, all the soaring highs and crushing lows of my life, as well as everything in between, were documented on my blog, My Brilliant Foot. A few years ago, I decided I wanted to look into getting a printed copy of all of my posts, and this year I finally made it a priority. Having wrapped up the blog in Feb this year, I knew the time was right.
Using the magic of PixxiBook, I dumped all of my posts into the program, and then did a whole lot of editing, and eight volumes, around 300 pages each, were created.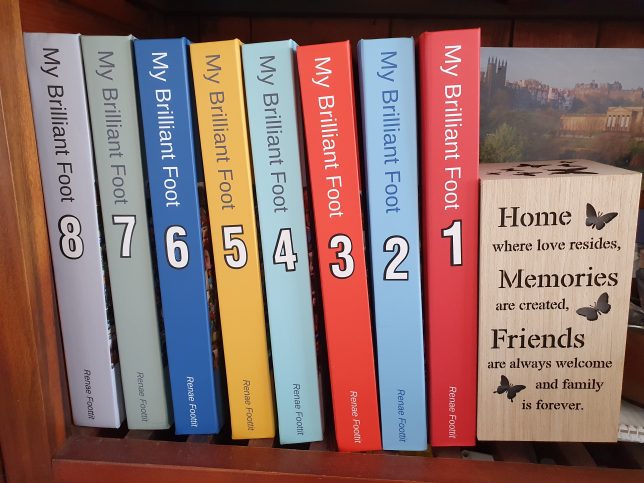 When the first six volumes arrived at my door at the beginning of October, they couldn't have come at a better time. I needed a win, and I got it in spades. I cried tears of joy when I was holding them in my hands. Well my arms – they are massive!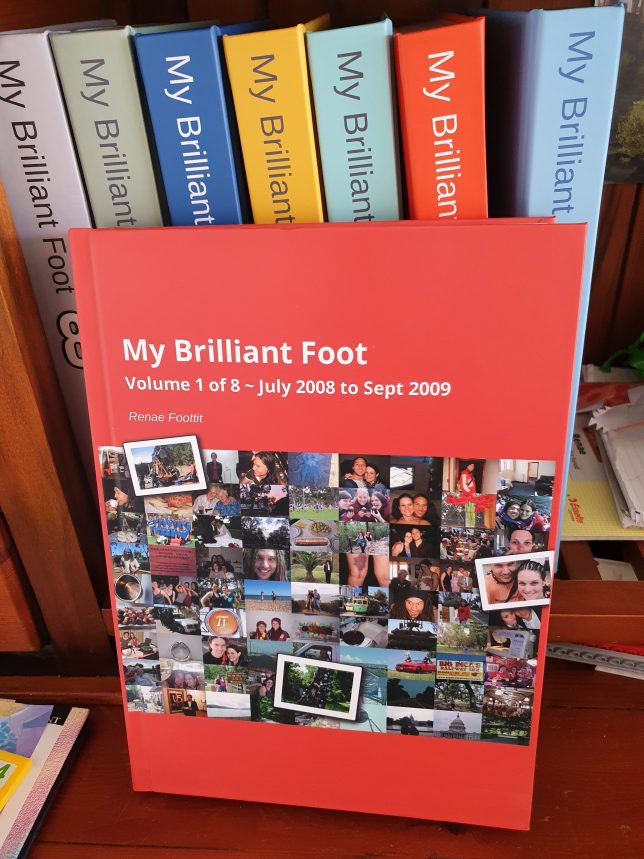 The final two volumes arrived a few days ago, and it has given me such a sense of accomplishment. All those stories; all those words; all those photos; all those memories…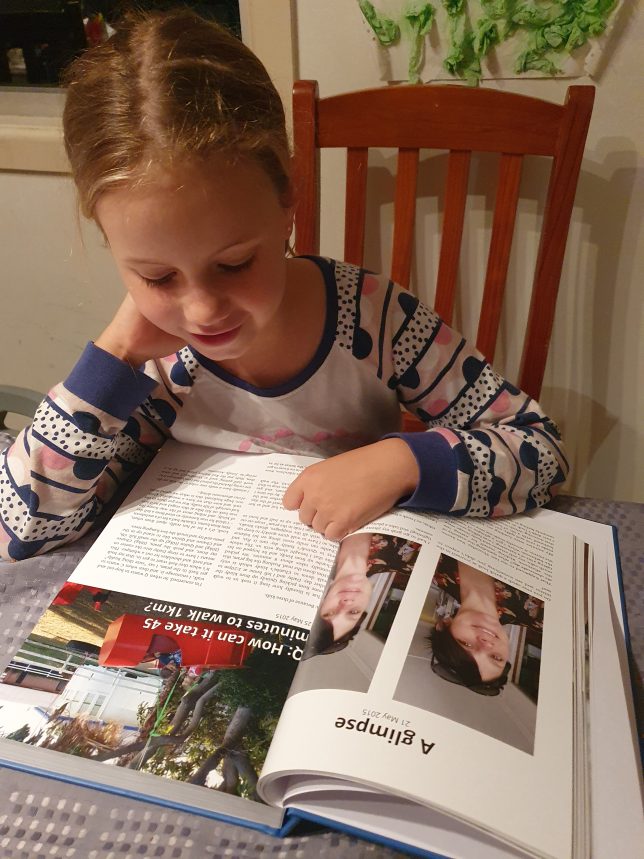 The kids absolutely love looking through them. Their whole lives with their Dadda are documented here which, I'm sure you can imagine is incredibly precious.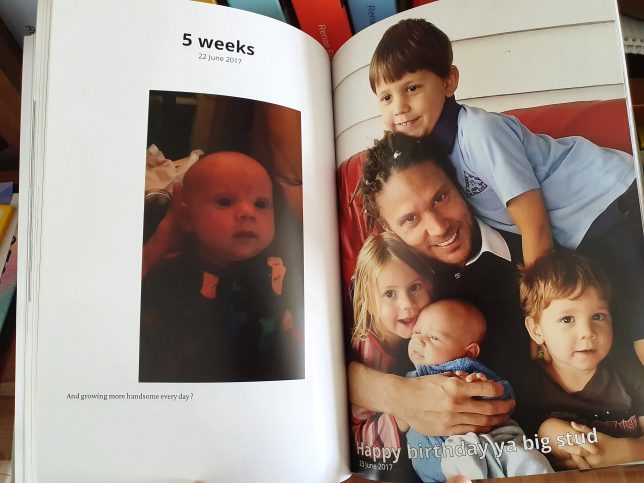 Not to mention mine and Frith's whole marriage is basically on here, apart from the first six months.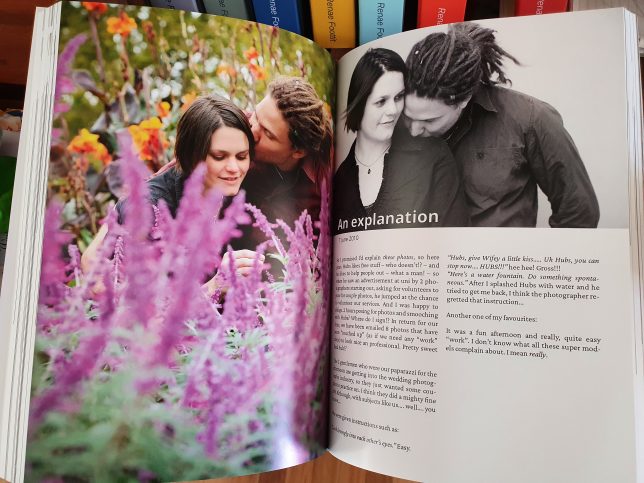 And the quality? Outstanding. The photos are incredible and the pages are wonderfully glossy and the hardcovers are robust and gorgeous all at once.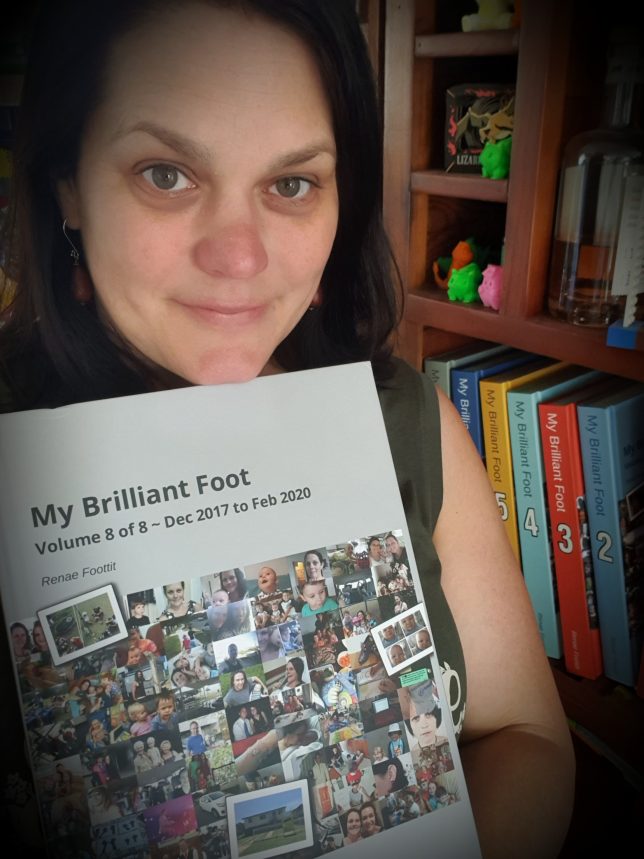 I know I don't look particularly thrilled here (it's been a tiring few days) but let me tell you, I'm so happy with the end result. I've looked through them all and honestly can't believe I wrote every single word. I had no idea when I started that blog, how important all of those stories and moments that I captured would become to my kids and I. All the birthdays, celebrations, dinner parties, BBQs, random musings, silly stories that I never would have remembered, if I hadn't written them down.
Who knew.
When you come and visit, feel free to grab a volume while I make you a cuppa, and enjoy 🙂