I woke up this morning with a bit of a scratchy throat and tired from not sleeping particularly well. I let my Zumba friend know that I would sadly miss this morning's class, and she later dropped over some fresh ginger so I could make some ginger and lemon tea. I have the best friends.
So it was a bit of a slow start, but the kids were being very civil and helpful and just really doing their own thing. By 7:15am they were downstairs in the Brick Pit a.k.a. Lego room a.k.a. abomination of Lego strewn in all directions with containers everywhere and Lego boxes and instructions taking up most of the floor space.
This isn't from yesterday, but this is how bad it can get…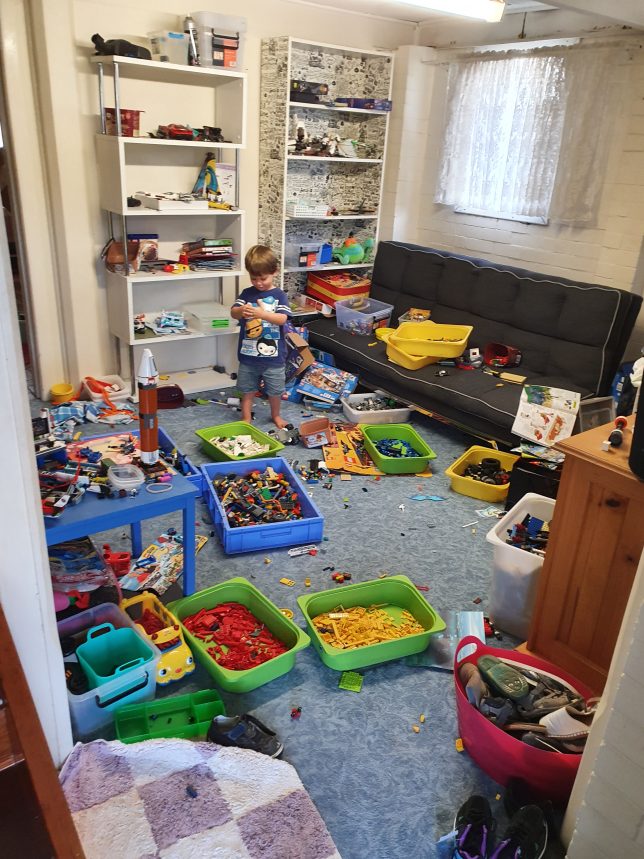 The kids have been playing Lego together since Monday afternoon and really getting creative and have been having such a great time, that I have been ignoring the mess for the last two days. I did kindly remind them yesterday that it will eventually need to be tidied up and they gave me a "yeah we know" response.
Anyway, after a little while, I got the impression that there was some tidying up being done downstairs, which made me happy, and I just left them to it. A bit before 8am, Chance asked me to come downstairs. I was expecting everything to be off the floor, and in their usual style, put on and under couches and on every available flat surface.
Guys, I was blown away.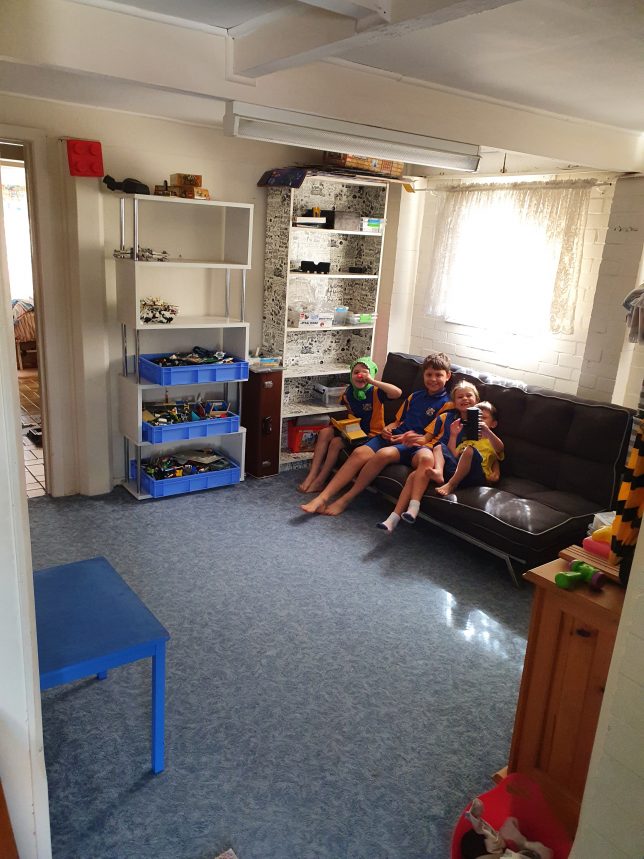 Not only had they put all the Lego away but they had also been up and down the stairs to their bedrooms, putting all the toys that weren't Lego away in their rooms. They cleared the couch as well as under the couch, and the shelves weren't overflowing either. And then I looked under the stairs.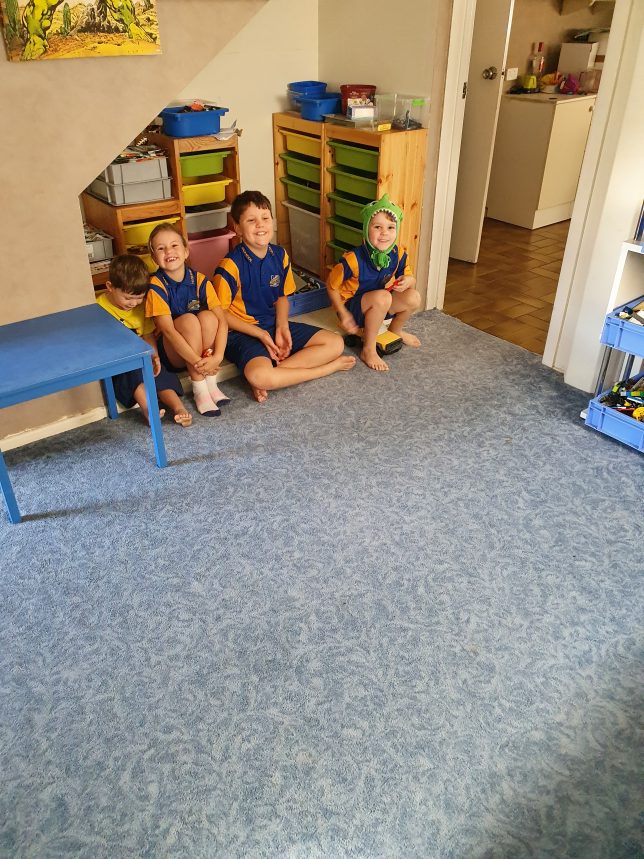 This is also normally a dumping ground for all the Lego and boxes and instructions. And it was all completely clear and accessible. I couldn't bloody believe it. I'm really kicking myself for not taking a "before" photo yesterday because it was genuinely the worst it has ever been. They were so incredibly proud of their efforts, and the fact that it was all their own idea and they took responsibility themselves is next level. I'm still amazed and so proud of them.
So yeah, it was one of those mornings. The absolute best 🙂