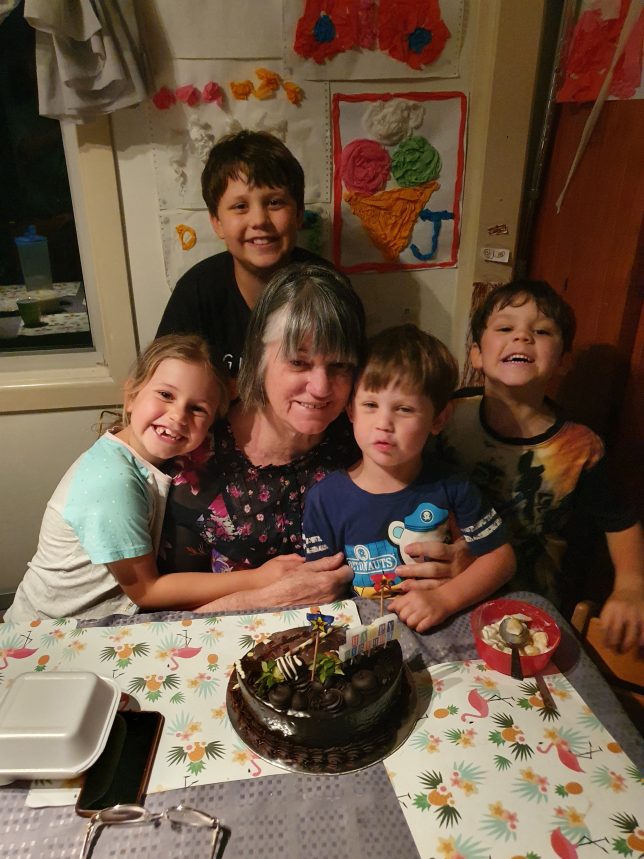 If you are a close relative or friend of my family, you would know that we don't have birthdays, we have birthday weeks. My Mum, aka Gran has been celebrating for a few days now, even though her actual birthday was today. We had dinner and cake last night (above), then lunch and cake today. There were five of her very good friends there as well as Jules and I but I didn't get any photos!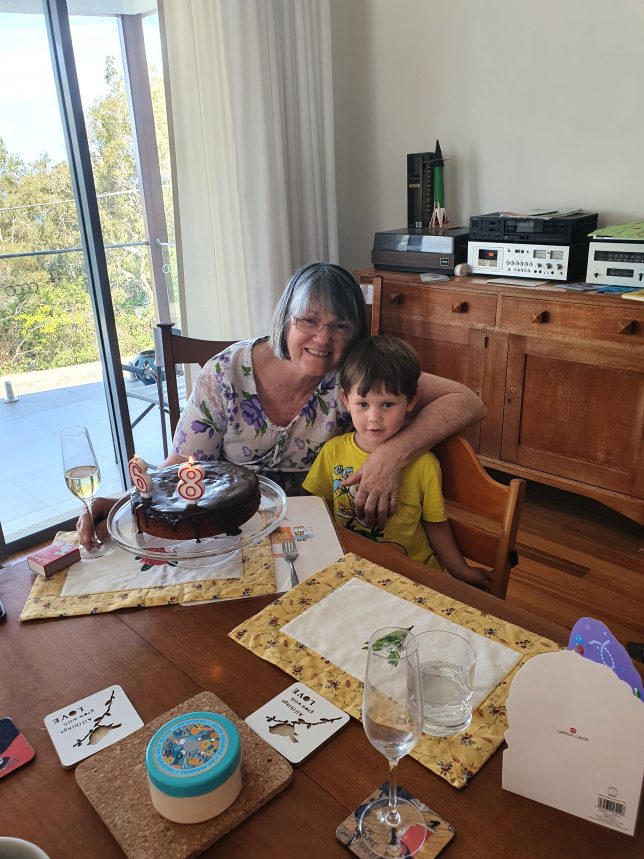 But that's not all! As a treat (which was more like a show with a two drink minimum) I took the kids over after school for some dinner and MORE CAKE!!!!!
The extra random candles were added to keep all the kids happy. And I tell you, the peace and quiet that finally came once the kids had cake in front of them was heavenly. Of course it didn't last, but let's not get greedy!
Happy birthday Mum. You truly are one of a kind ❤