Okay so I've been a little slack with keeping my blog up-to-date with our adventures. But it's Saturday night, the kids are (mostly) occupied, and I have enough motivation and creative energy to get this thing done. I hope… 🙂
As many of you know, we tried to get away to Stanthorpe last year, only to be sent back home after one night because of a lockdown. This year we managed to get away, and stay away for the entirety of our planned trip and it was (mostly) really great! We stayed at Sabo's on Severn which is a completely delightful B&B in the Stanthorpe region, that just happens to be run by friends of ours.
We arrived after lunch on the Monday, and the kids went to the room, and got straight into….. their reading?? Yeah, I couldn't believe it either, but I was kind of thrilled to have some quiet time to unpack.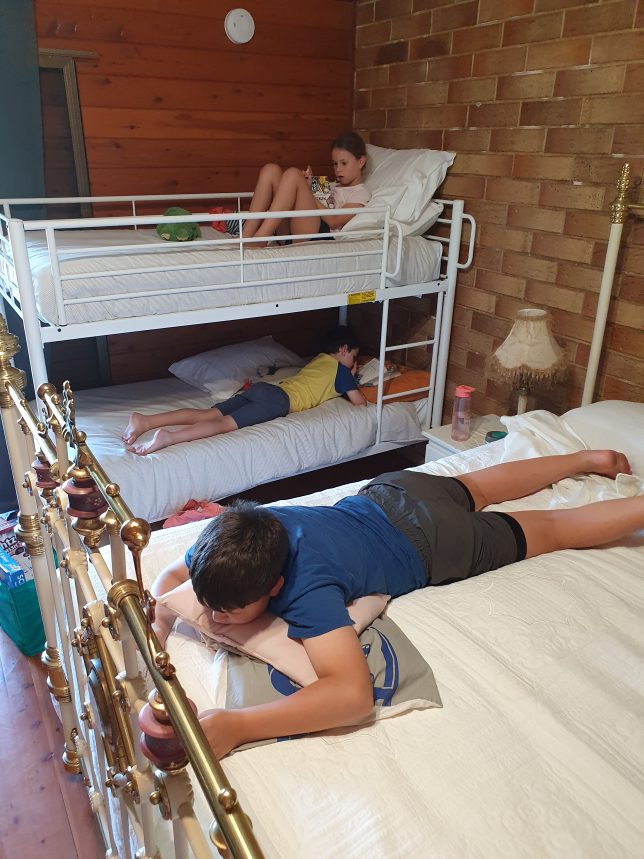 That afternoon, we just explored the gorgeous farm, went for a little walk, and just hung out and ate and drank all good things!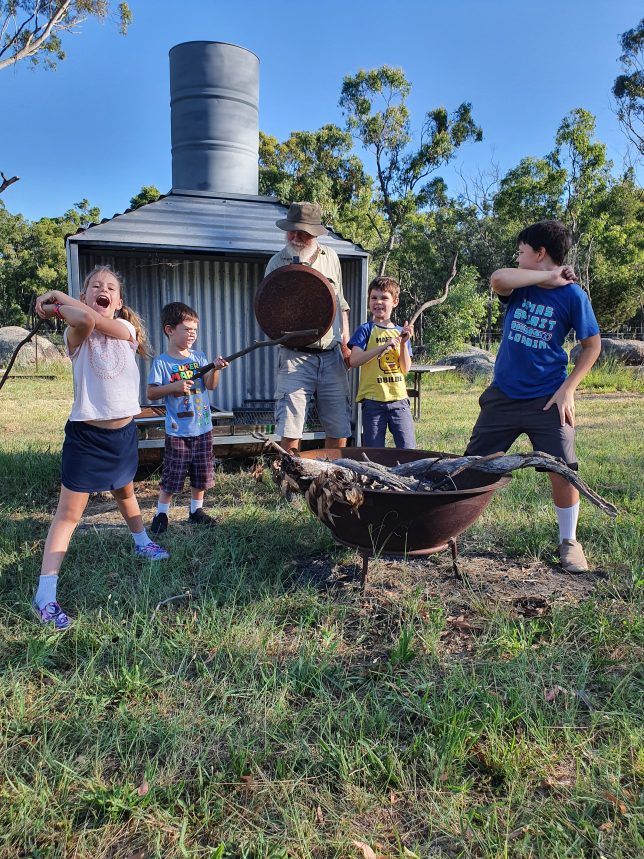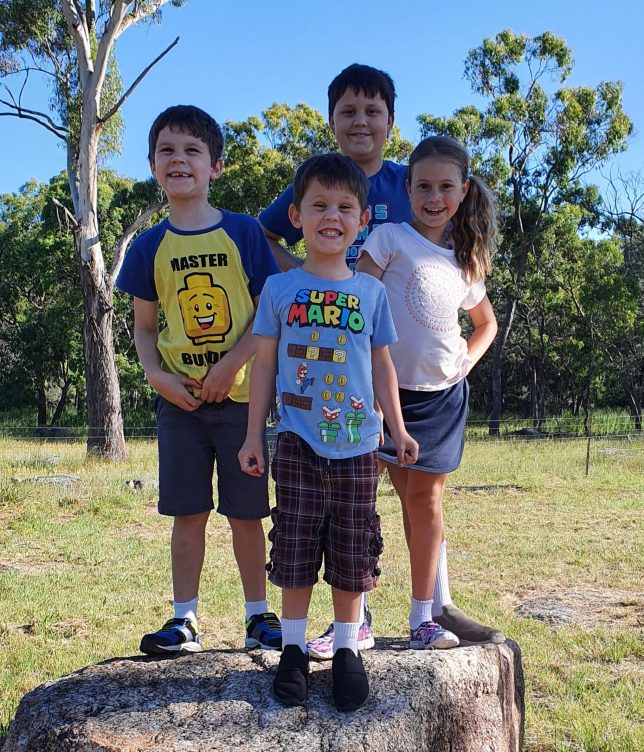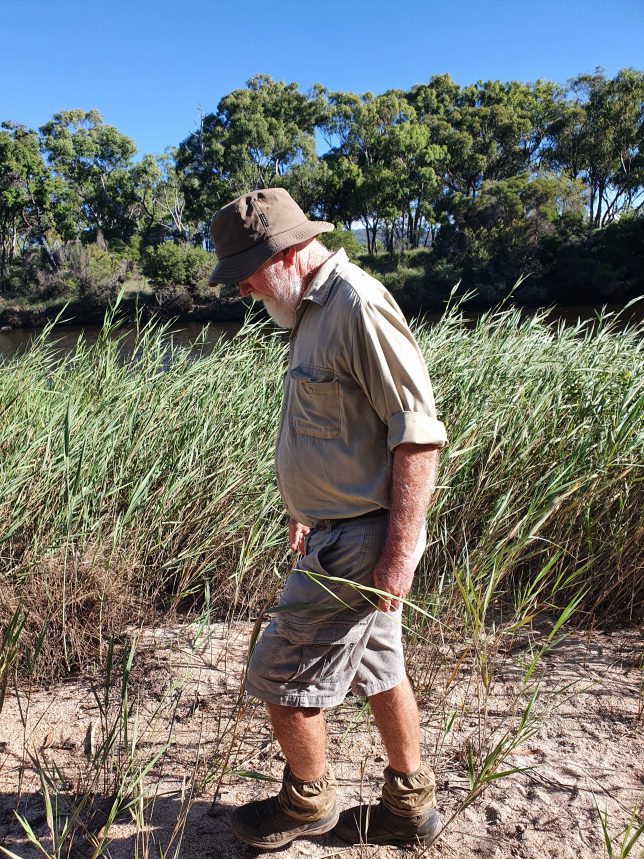 The next day we headed to a maze which was actually amazing. (See what I did there?) The kids had such a great time racing around finding clues for their puzzles, found within the maze. So great! Can highly recommend The Granite Belt Maze.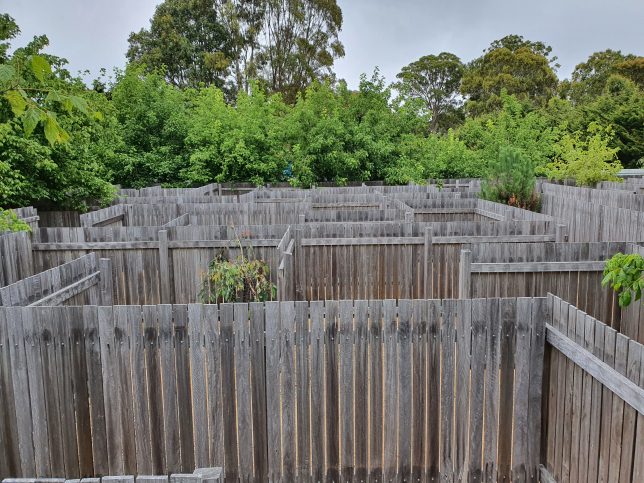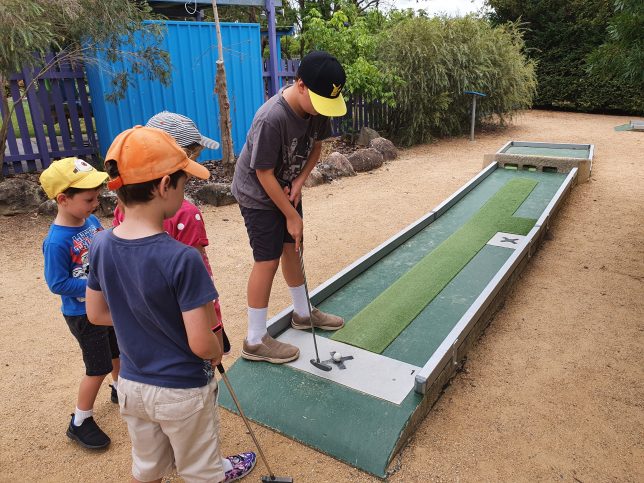 We then headed back to the B&B for lunch before heading out again, this time to the Christmas Farm. This place was pretty cool, but we ran out of things to do pretty quickly. I imagine it would be gorgeous and busy at Christmas time!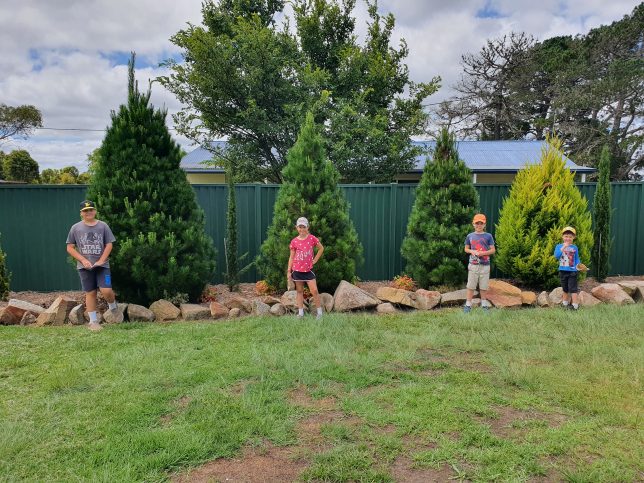 We spent the afternoon and evening just hanging out at the farm, feeding alpacas, enjoying the peace and quiet around us. Each evening after dinner, the kids would retire with a movie, and I would enjoy adult dinner with adult conversation with Gran & Grumpy, and the friends of ours who run the B&B.
The next day, we started the morning off with a bang, but re-grouped, then headed to Girraween National Park in the hopes of finding some rock pools and places to explore. And it didn't disappoint!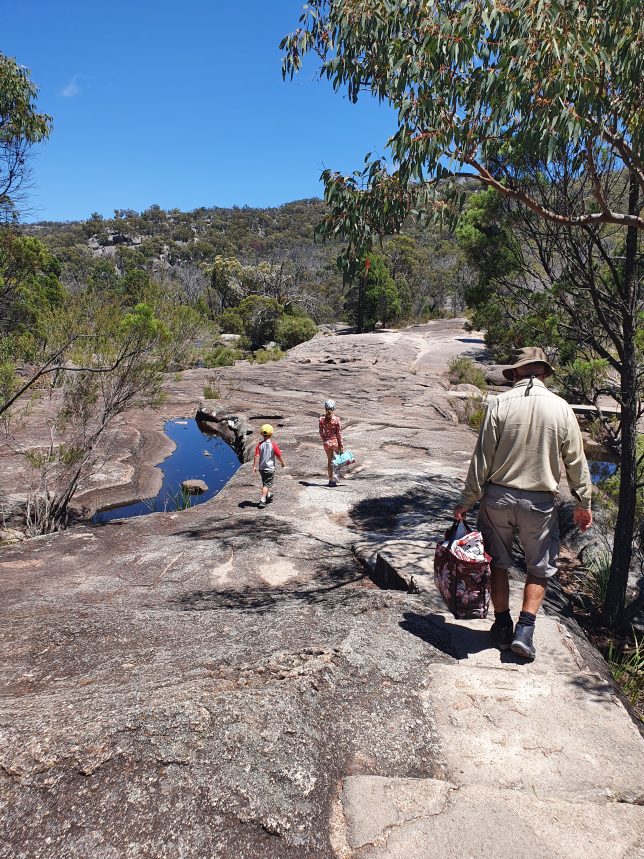 As we had to take a metric tonne of stuff with us (togs, towels, food, water, sun cream, more food etc etc etc) we didn't venture too far, but we found a gorgeous little spot that the kids delighted in for over an hour.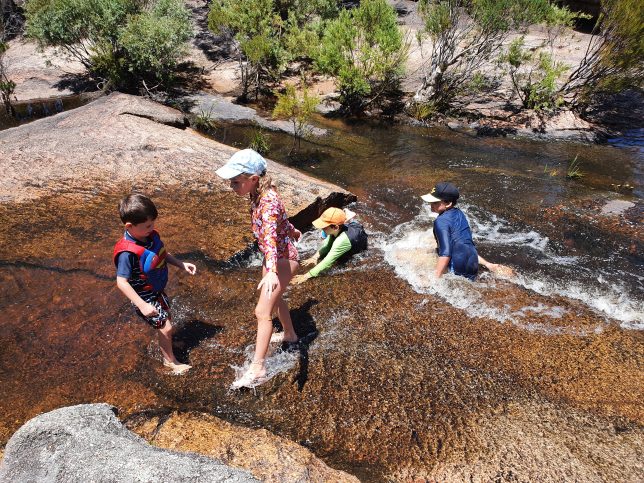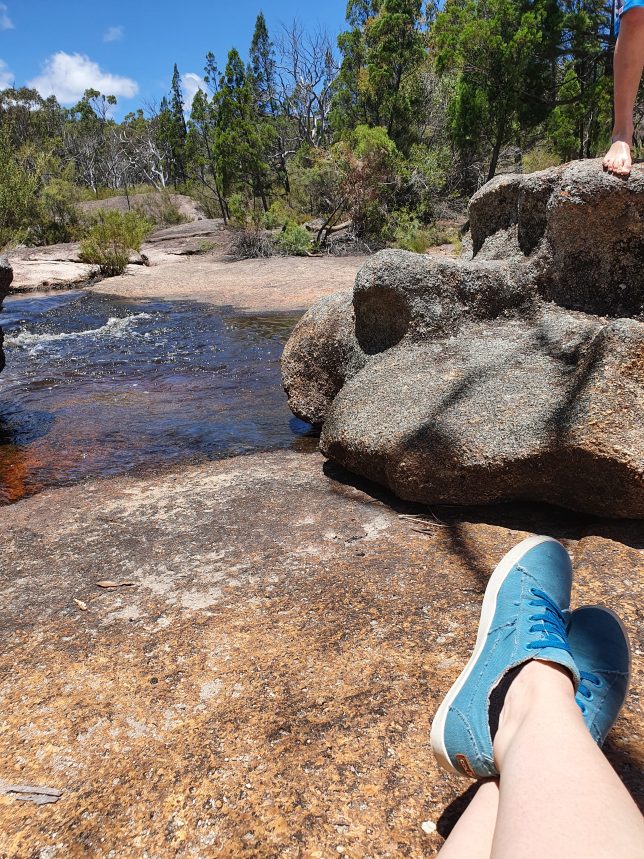 The kids had an absolute blast and on the way back to the car, were already talking about "next time" we come. We then headed to the NSW/QLD border for lunch at a quaint little train station that was honestly kind of amazing.
The food was delicious, the coffee was hot, and there was enough wide open space for the kids to run around but still stay close enough. So good!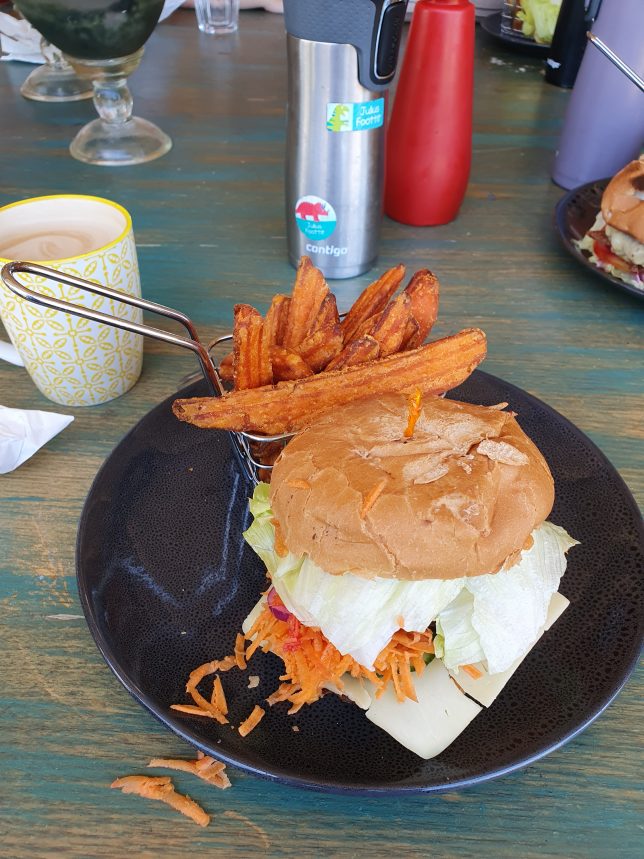 That afternoon was spent playing board games, playing in the dirt, followed by roasting marshmallows on the open fire.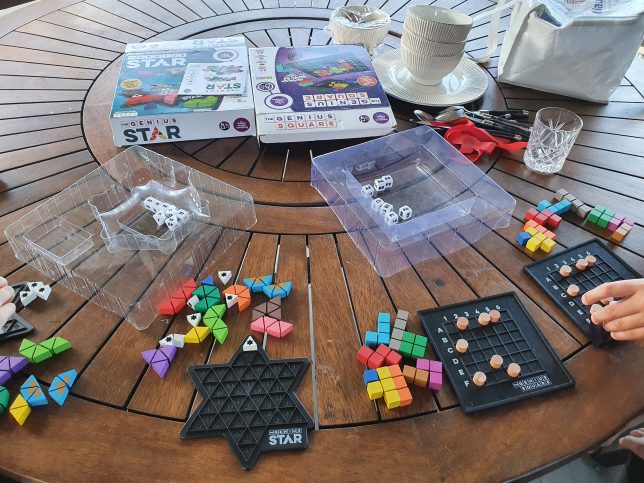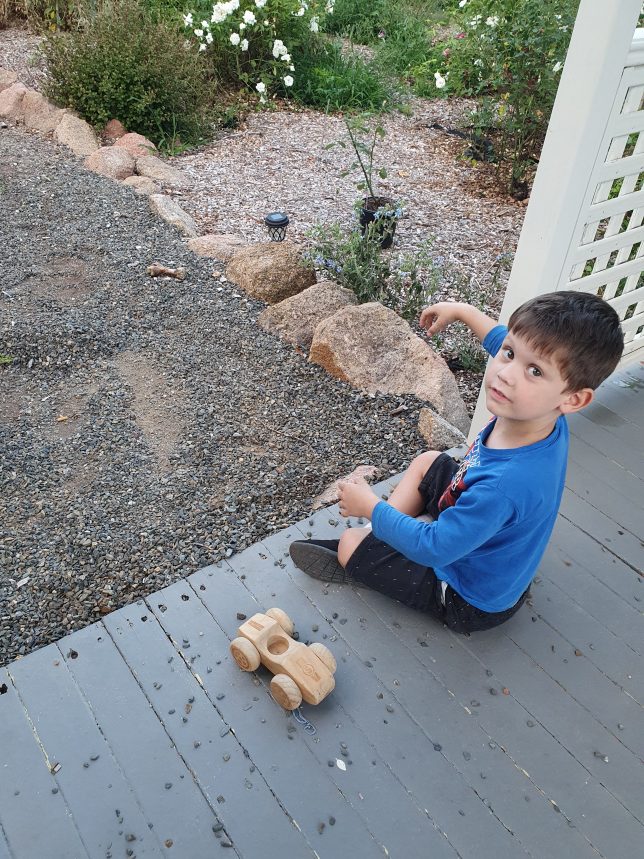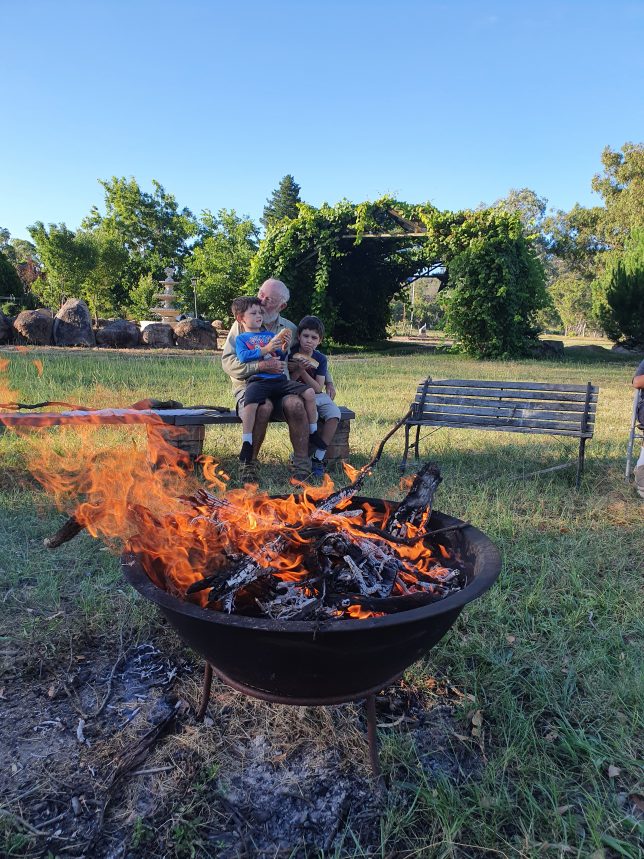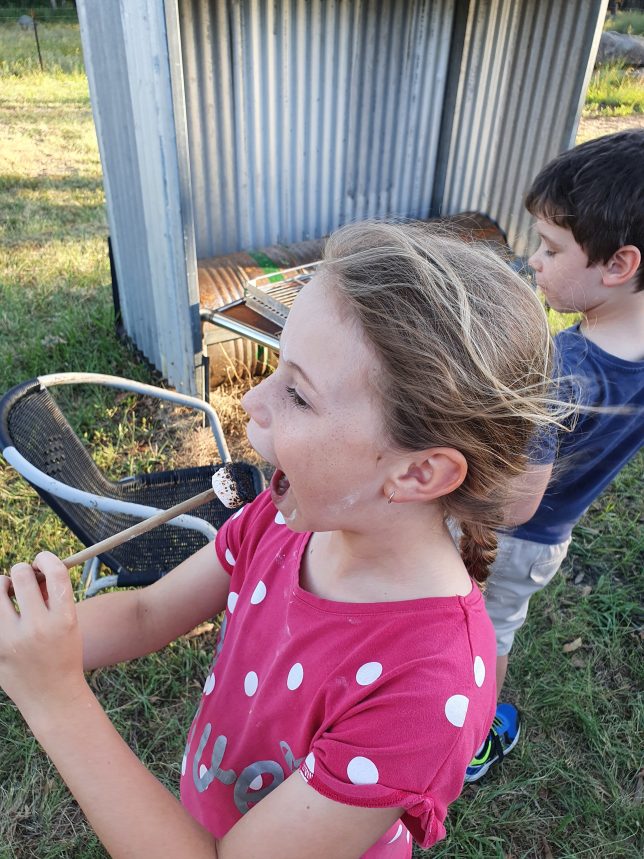 Our last evening was full of more good food and wine, and happily exhausted kids. We had a leisurely morning and packed up, heading off just before lunch. We made our way to Ipswich for an interactive Hot Wheels exhibition, which ended up being a highlight for sure.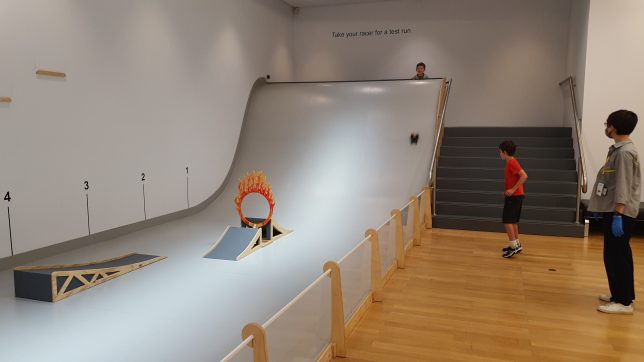 We headed home late into the afternoon, and arrived home in time for some dinner and a very good night sleep for us all. The kids are already talking about our next holiday to Stanthorpe, and to be honest, I can't blame them! It was a great mix of relaxing and activity, and I do feel like we could head back in a year's time and do it all again 🙂