As Grumpy would say, oh my good golly-gosh. It has been a bit of a wild month around here. Let's get into it! First of all, many of you would have heard that Queensland and NSW had a whole lot of rain that caused a LOT of problems in late February. Although the downstairs level of my house took on water, it was nothing compared to a few other people I know, so although it is inconvenient, I consider myself very lucky that it wasn't worse.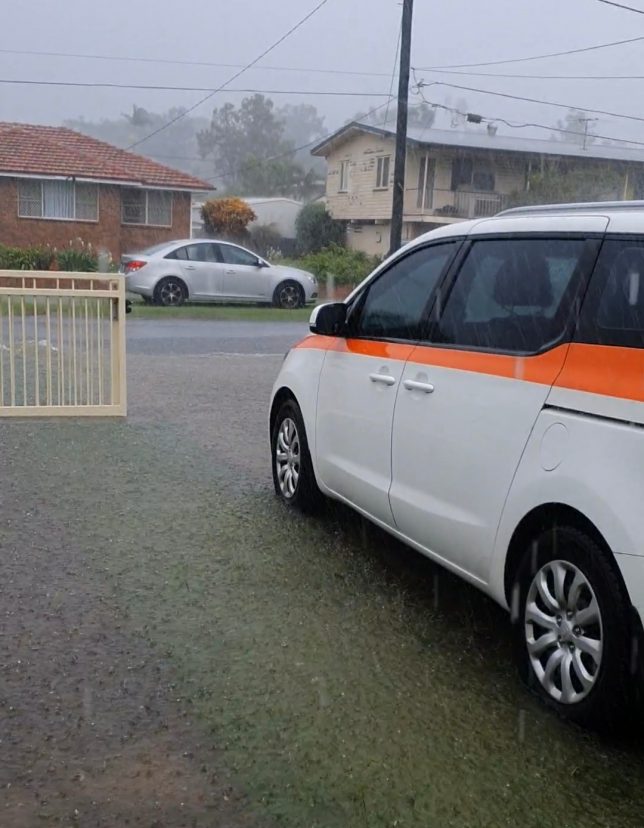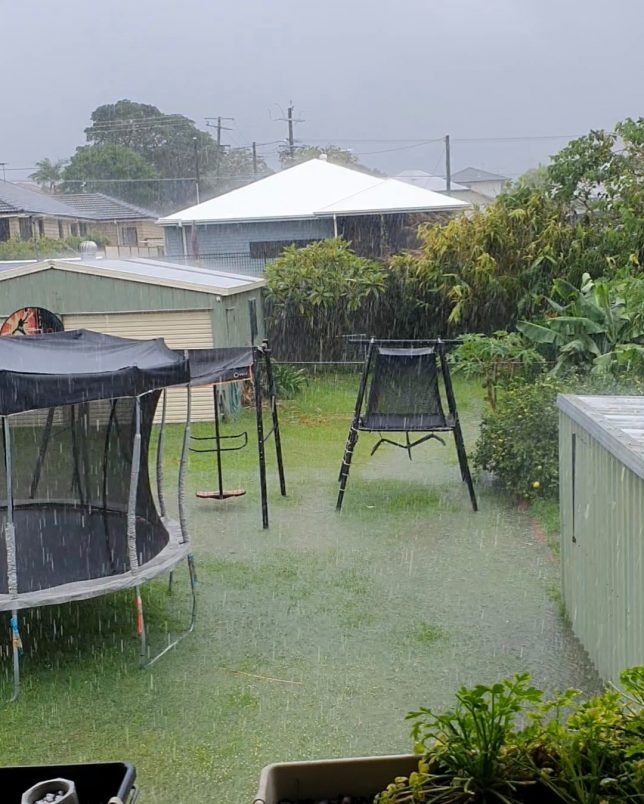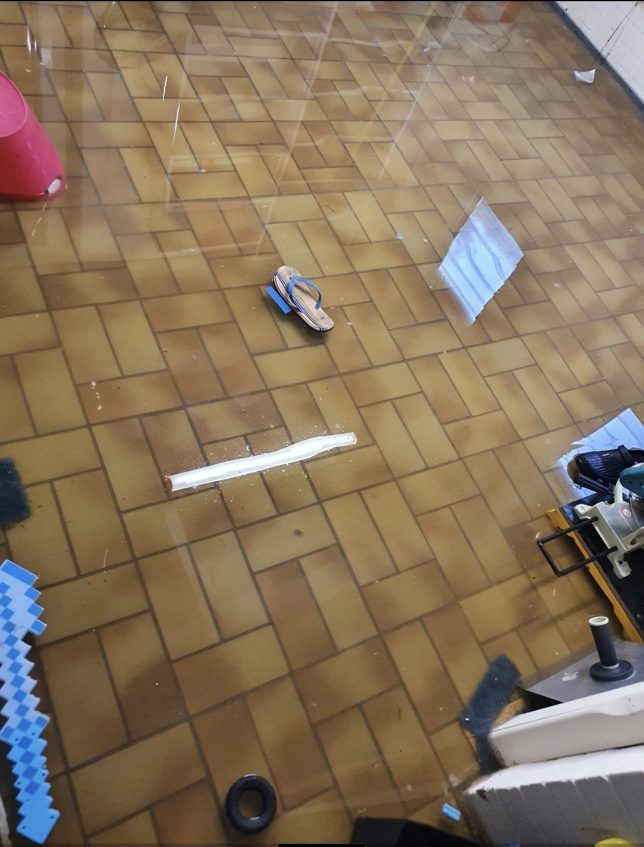 The cleanup has been okay, and thankfully all the carpets had already been ripped up from some water damage back in December. If I had had to contend with sopping wet carpet afterwards, that would have been a whole new level of gross, so again, I'm counting myself very lucky.
It did give me an opportunity to completely clear out the Lego room, slap on a coat or two of paint on the ceiling, and I get to start from scratch down there. I'm excited about that prospect!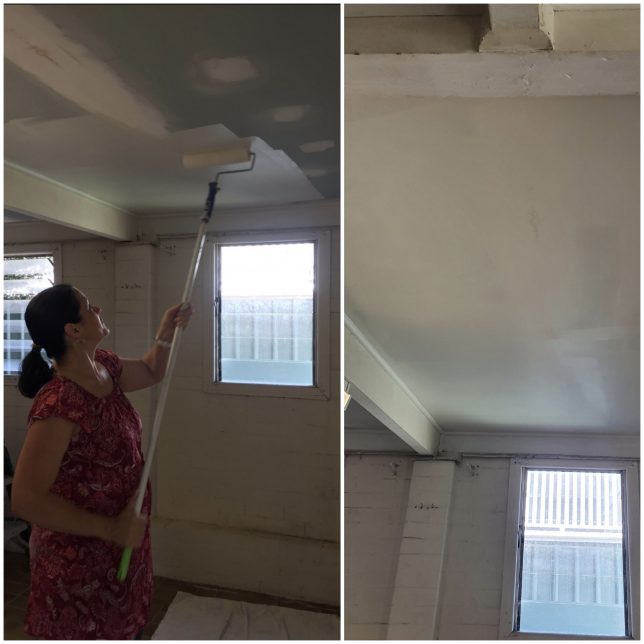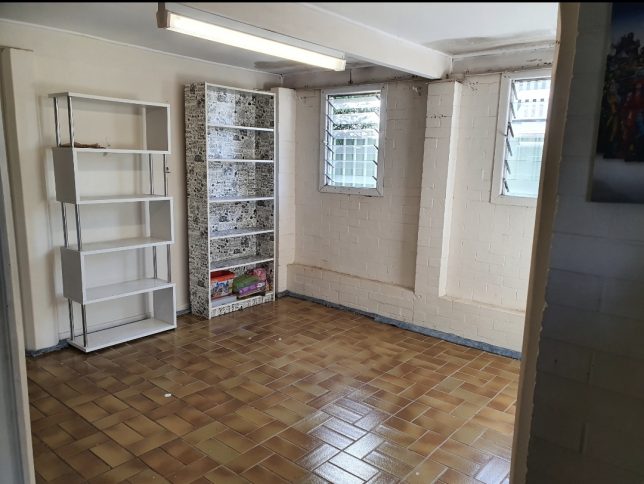 I'm also currently completing my final two exams for my Certificate IV in clinical classification. It has been a little more challenging than I thought it would be, and after deferring my final three assessments last year, I've had to fit in study and submitting said assessments in between floods and kids staying home sick and all the other fun things that pop up in life. But I'm getting there!
Many people kept saying to me, leading up to all four of my kids being at school this year, that I'm not going to know myself, and what am I going to do with aaaaaaallllllll of my spare time!? To be honest, I didn't buy into this, thinking I would absolutely fill all the "spare time" easily and be as busy as ever, and that has been true to a point; for the last five weeks I have spent a lot of that time studying and preparing for and completing assessments, but I have definitely felt as though I have reached a new phase of parenting and once I complete my assessments, I do feel like I will have some spare time and space to do some things I've been wanting to do for a while.
Hmmmm…. what else? Oh yes.
This week has thrown a fairly predictable curve ball, with Quinn testing positive to covid on Tuesday, me testing positive yesterday, and Julius joining us today. Half of the kids at school have it, so it was no surprise when Quinn came home with fevers on Tuesday and I came down with it yesterday. The other boys have so far avoided it, but I feel it's only a matter of time. We have a trip to Melbourne booked in two weeks time, so to be honest now is not a bad time to get it over and done with! We are all vaccinated (apart from Jules who is not old enough) so symptoms have been fairly moderate, and we have been very well looked after. We have also been playing a couple of new games, and a couple of new favourites.
My new friend bought the kids Sleeping Queens for Christmas last year, and has also introduced us to the world of Backgammon! Loving it!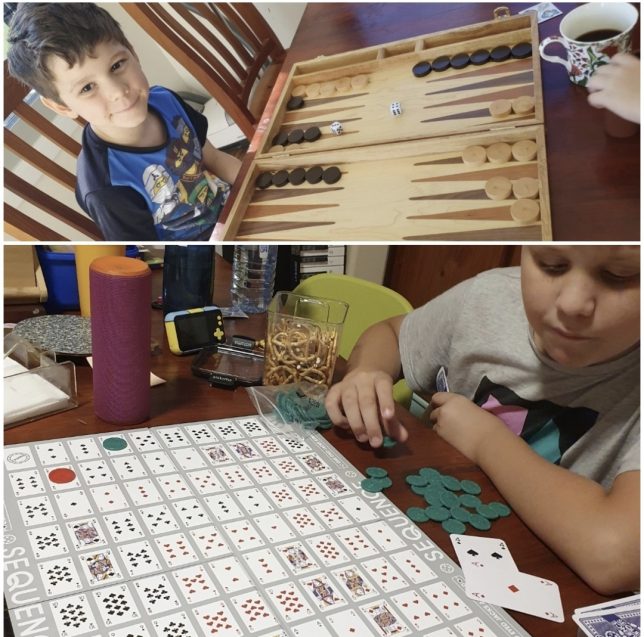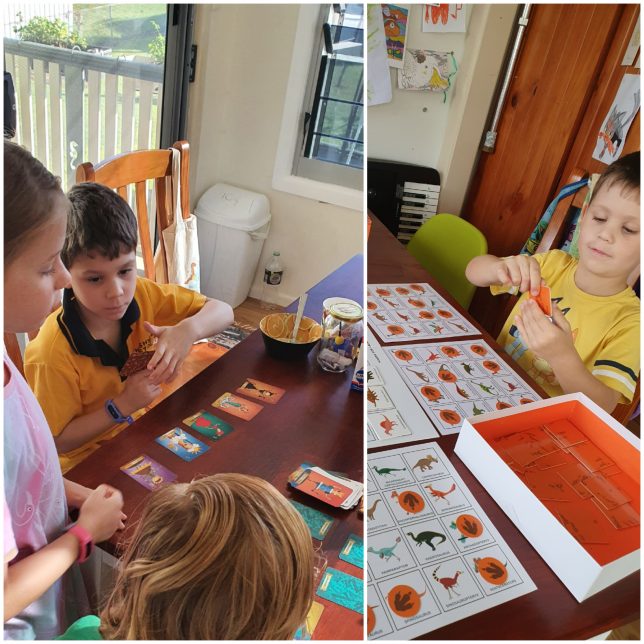 So here we are in iso, with an abundance of food and offers of help, well wishes, activities for the kids, and flowers for us all (okay, for me!) and although it wasn't really in the plan, it has not been a bad week at all. It may get a little old if we are still in iso past next week, but I'm just taking it day-by-day and not putting too much pressure on trying to get too much done.
I hope you and yours are well and safe and happy and that the lead-up to Easter goes as smoothly as possible.