I was chatting to my friend the other day about spending some of my childhood in a little town west of Cairns called Dimbulah. I was saying that we had taken a trip back there last September, staying in Cairns and heading out to Dimbulah for a huge reunion with the folks we grew up with. I was searching for the blog post to send him with the whole story, only to find, and be reminded, that I hadn't in fact blogged about it at all! It was around the time I took a little break from the blog, and this one fell away and never actually got written.
Until today!! Let's get into it!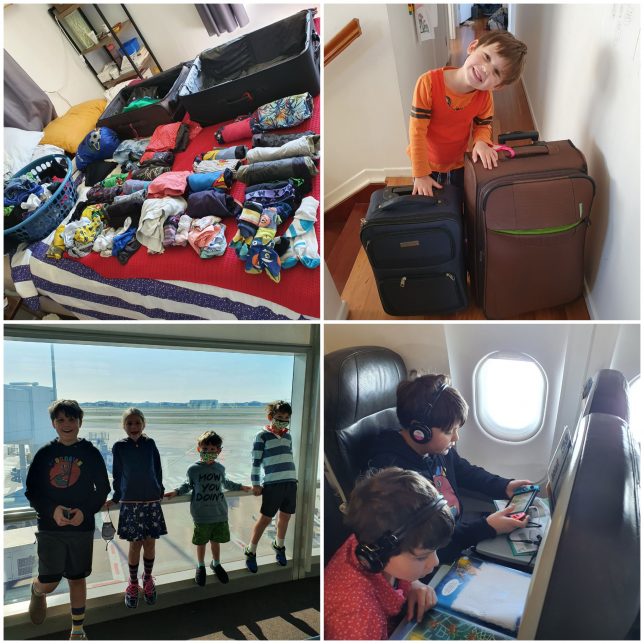 This trip was over a year in the planning, and it had to be postponed twice because of Covid, but on Wednesday the 15th of September 2021, the seven of us boarded a plane and set off for Cairns.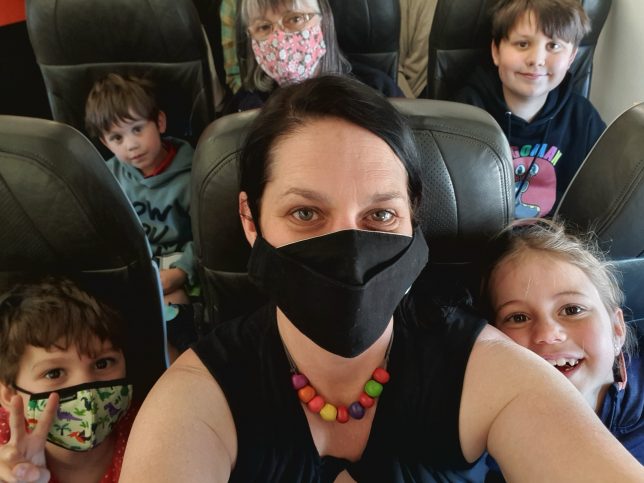 We hadn't seen our dear friends Sarah and Shane since my 40th and seeing them and hugging them once again was as sweet as I imagined! They have four beautiful daughters, two of whom still live at home and they couldn't wait to get amongst it with my kids.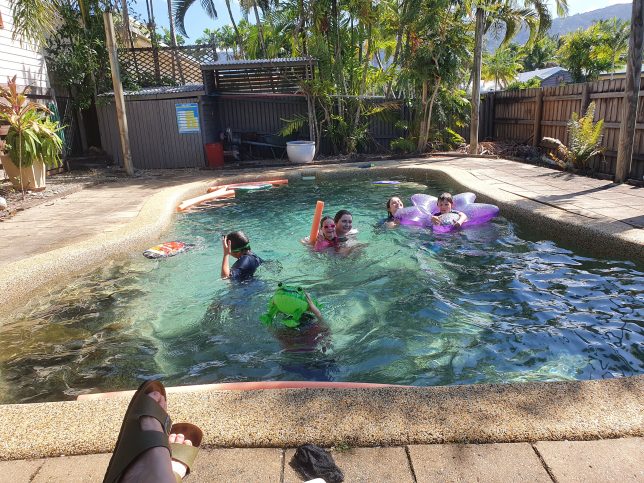 I had done a lot of planning around this trip, trying to get a good mix of fun activities and relaxation. One such activity was to take the Scenic Railway up to Kuranda and the Skyrail back down again. Since our first full day was Thursday, also known as Train Day in this household, it was the perfect day to head on up! Armed with a helpful teenager, (thanks Juni!), lots of cold water and snacks, and a sense of adventure, we headed to the train station.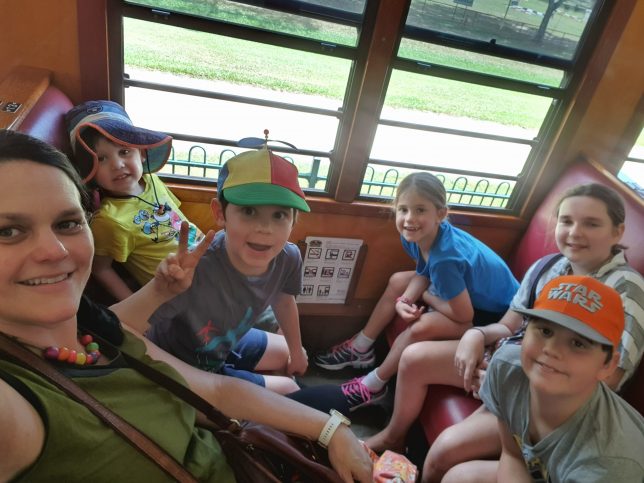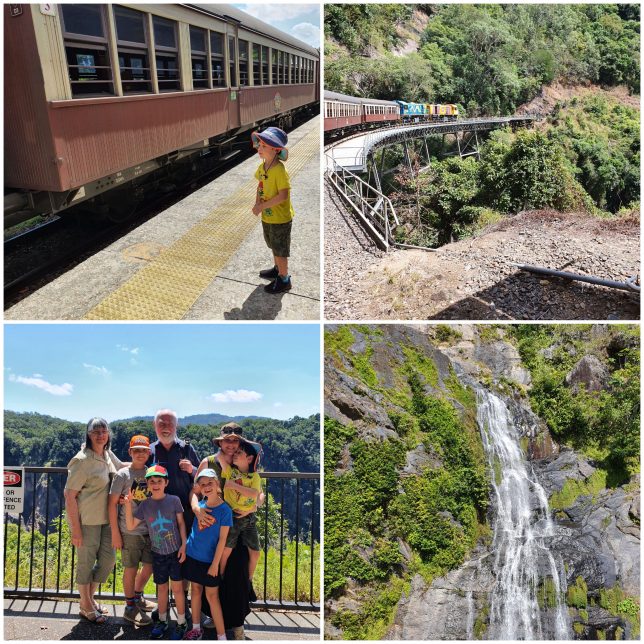 We enjoyed a yummy lunch and wander around up the top, and then headed to the bird sanctuary. It was a VERY interactive experience, one that Darby was NOT convinced about. But the other three loved it and there were plenty of photo opportunities.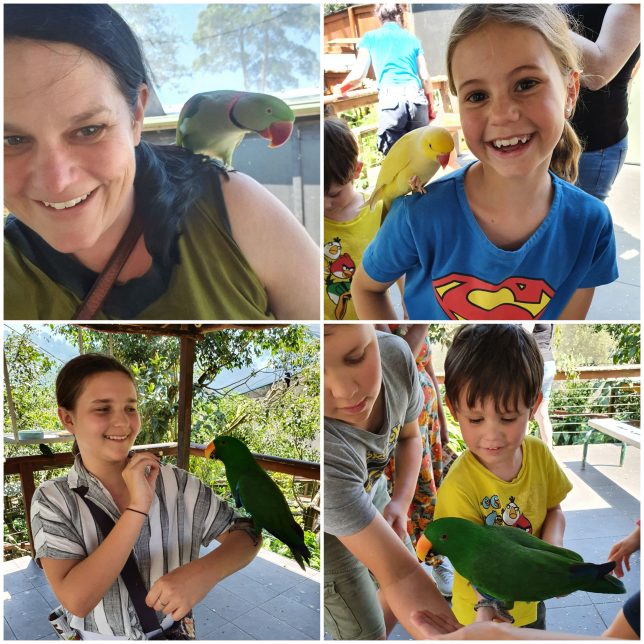 We then headed back to catch the Skyrail down, much to Darby's relief, and as we boarded and started heading over the tree-tops, I remembered that I'm not a big fan of heights. Especially not when we are dangling a hundred meters about a gorge. I mean, the view was utterly spectacular and I just tried my best to focus on that, instead of the dizzying heights and mammoth drop!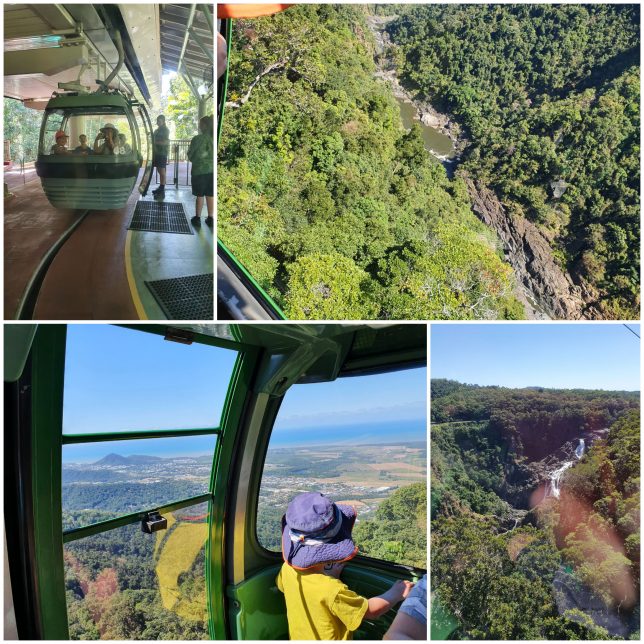 That night was spent with our friends, talking about all the things and watching our kids adore each other beyond words. The next morning we got ready to take off to Dimbulah in the Black Beast (the new Kia Carnival we had hired.)
A bit of background for you: In 1984, '85 & '86, Dad worked as a geologist in the Dimbulah region with a bunch of other Geo's and field hands. We lived up there for the months of April until October. In '85 & '86 Mum was hired as the camp cook. Kristian and I went to pre school and school in Dimbulah while we were up there at that time.
Driving in to this teeny tiny town that holds so many of my childhood memories was kind of something else, and to have my kids there, with Darby and Julius around the same ages as when I was there, was a beautiful thing.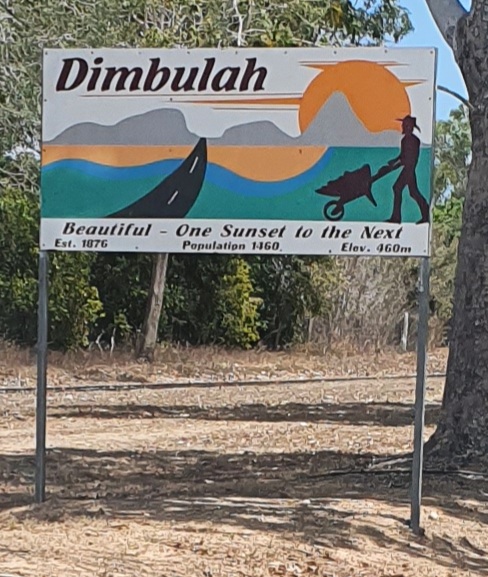 We were lucky enough to have a camper trailer all set up for us and ready to enjoy our weekend. The kids were super excited, and it was so lovely catching up with everyone who had made it for the reunion. The smells brought back all the feels for me, and the laughs and catching up continued all weekend.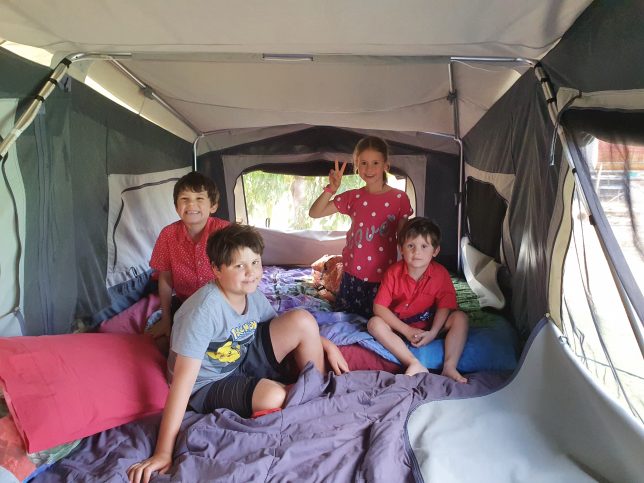 I uncovered a few photos from back in the day to share here too!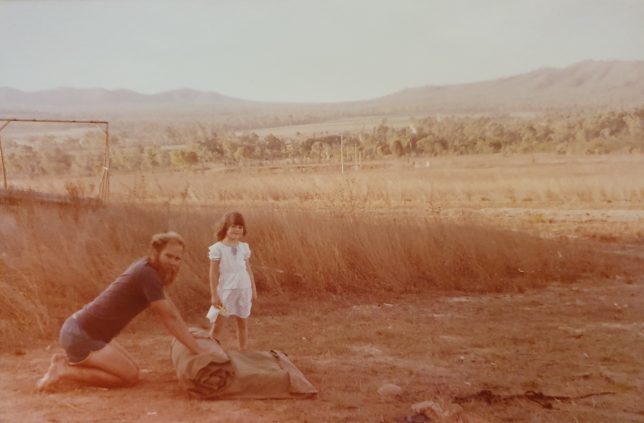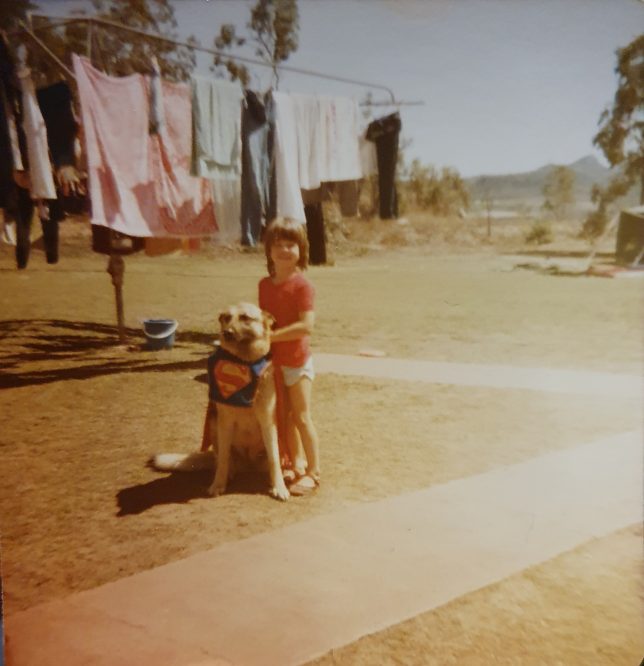 Mum was severely outnumbered during her time there, so it was lovely when she made friends with one of the only female geologists there. We are still very good friends with her today, and they did a photo re-enactment that is just the best thing ever.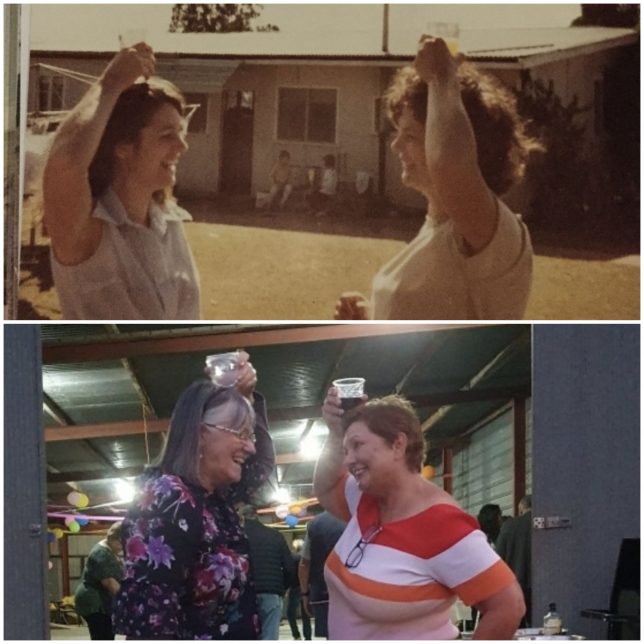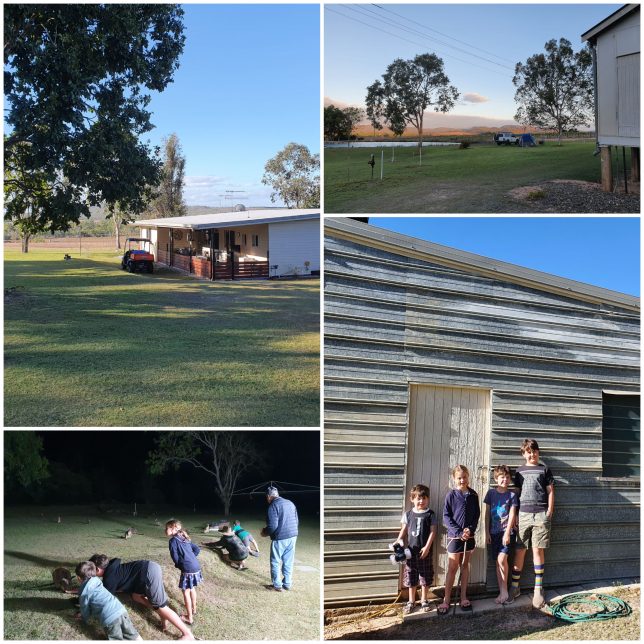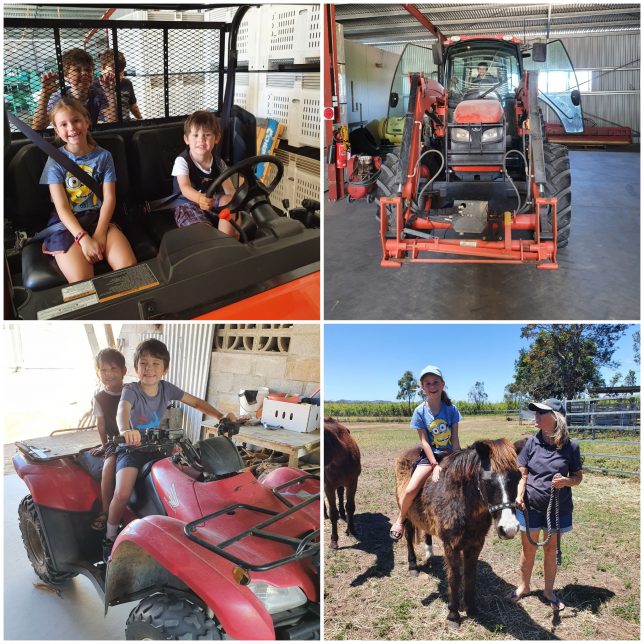 The only hiccup was a trip for Julius to the Mareeba emergency department on Sunday morning after high fevers Saturday night and just being generally miserable. A covid test (negative) and some panadol and we were on our way back to Cairns. There was a lot more time with our friends with the best food (think wood-fired pizza and low and slow meat!) tasty wine, and conversations that can only be had with time and space.
This was such a restorative trip for me. Sometimes we just need time with special people in our life who fill us to overflowing with love and goodness.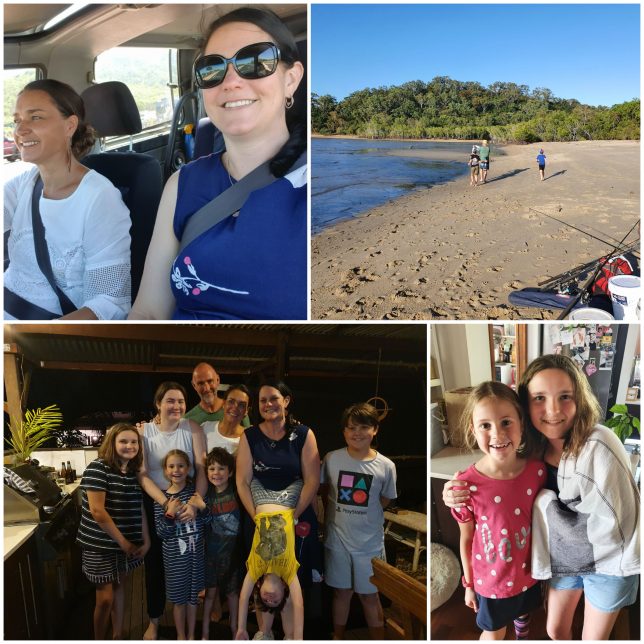 It's been so lovely to re-live our trip while doing this post. I'm not sure when we will make it back there again, but until next time, we will hold these beautiful memories in our hearts.