So I suppose my birthday week has now officially come to an end, and what an amazing week it was. It began on Tuesday morning with a surpise breakfast in bed, pancakes with ice cream no less, and a coffee on the side. Amazing!!
I was thoroughly spoiled with gifts including Lego Flowers! I didn't even have to make them myself!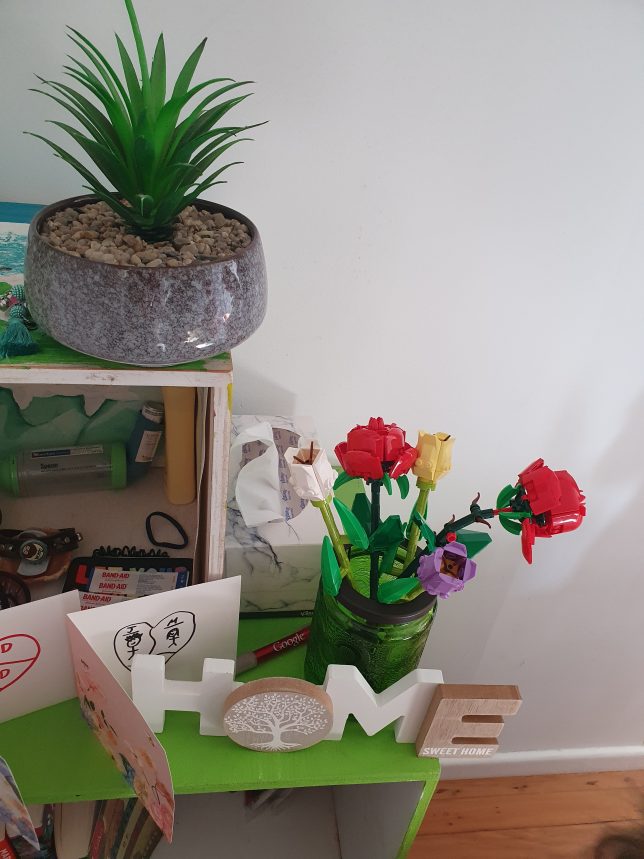 I then had some of my lovely school mums over who shared some prosecco, laughs and cake with me which was just delightful. And I was given more gifts!!!! Such a lucky lady.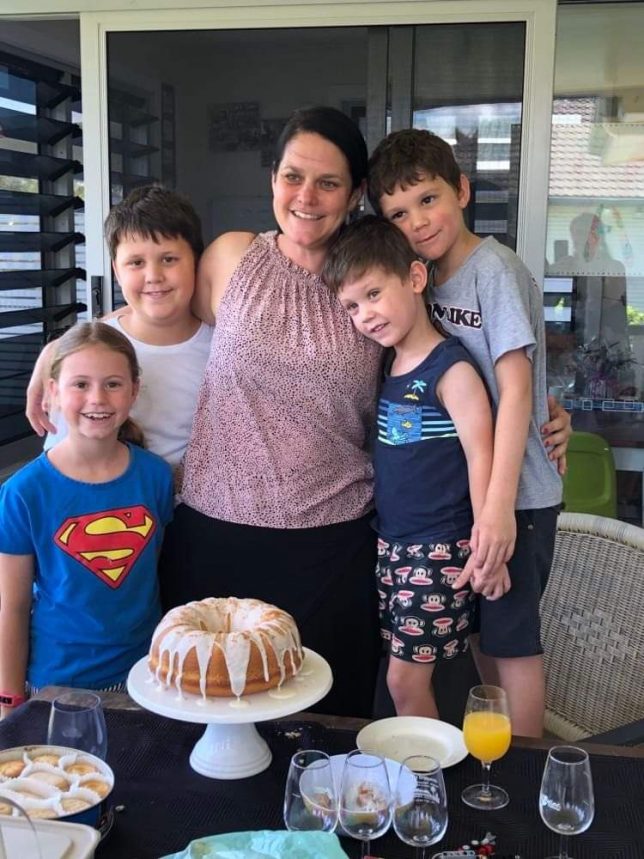 Before they left, my dishwasher had been stacked and the table had been cleared. I mean, mums know mums, am I right? What a gift!! I found myself with not much to do and kids playing Minecraft together contently. I took full advantage and sat on my back deck with a Mimosa and just soaked it all in.
The next stop was Gran and Grumpy's for all of my favourites for dinner – creamy garlic prawns on rice for entree, steak, salmon, salad and oven chips for main, and baked cheesecake for dessert. The whole idea of going to Mum and Dad's was to enjoy dinner with the backdrop of a full moon coming up over the water. One of my favourite things to do is watch the full moon rise. A friend recently asked me what it was that I loved so much, and I honestly couldn't say. It's different every time and beautiful every time. I apologise in advance for the dodgy photos! Ha ha.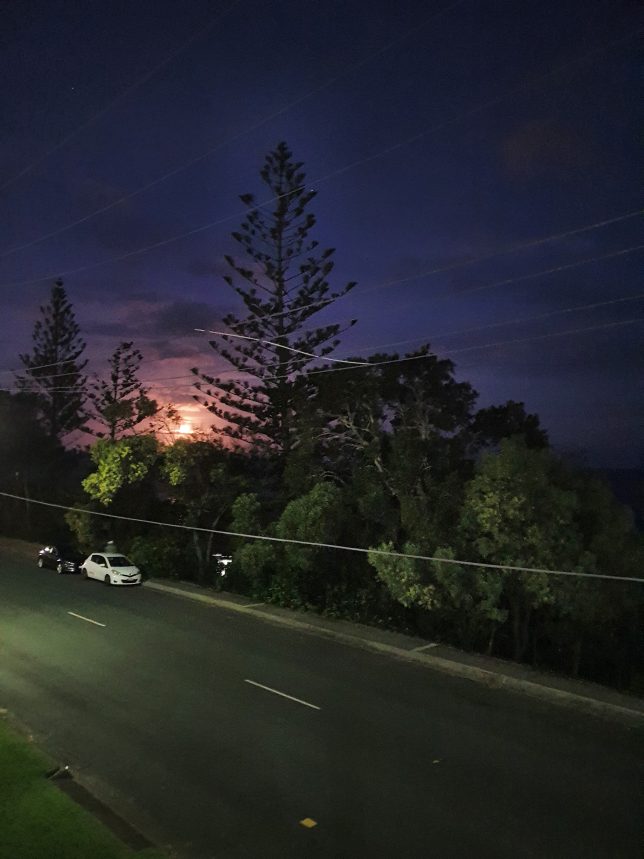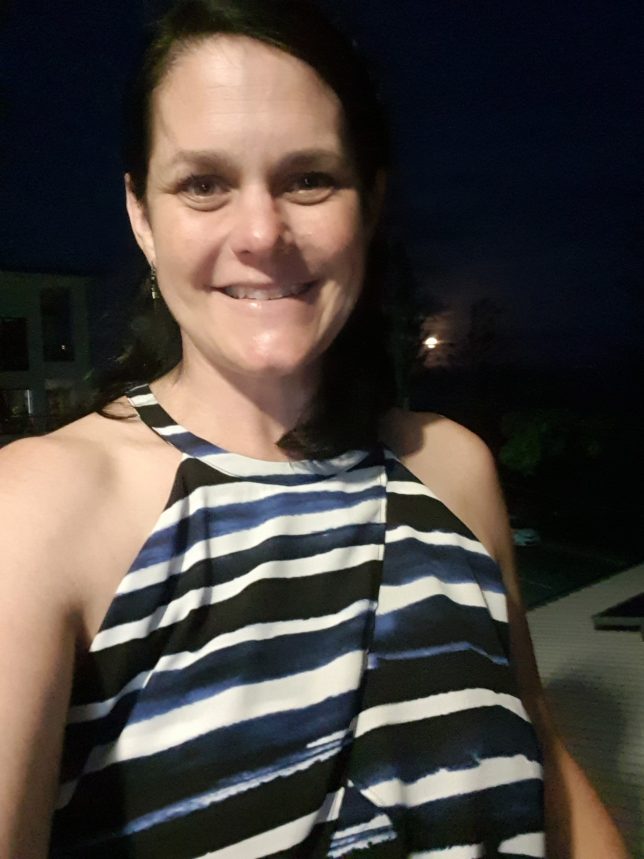 Even though it was physically impossible for me to eat the cheesecake that night, I still had to blow out the candles! Thanks to Beth for being there to take the photo!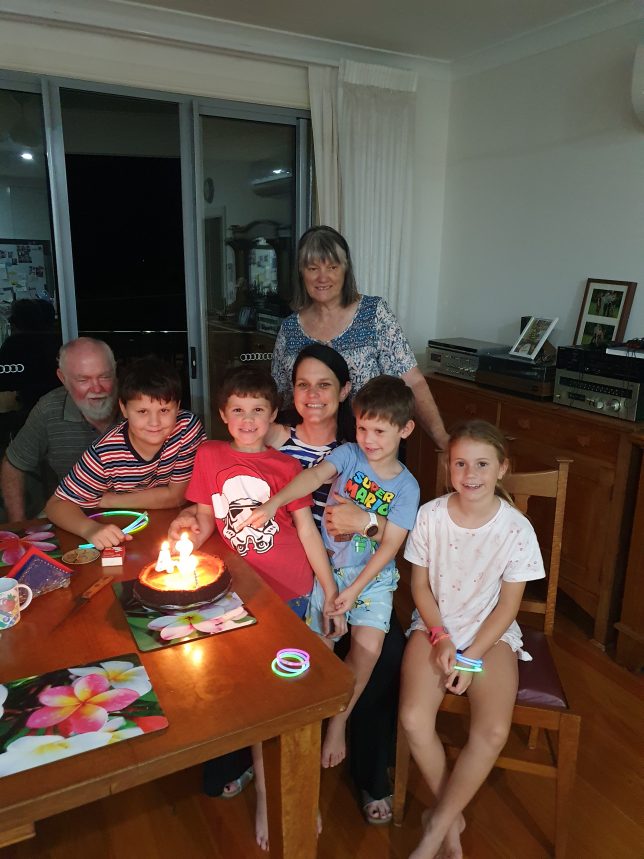 The next day we headed up the coast to hang out with my cousin and her family which was just the absolute BEST. The eight kids played together for hours and gave us so much time to catch up properly. The playground was really geared towards older kids, and with an age group of nearly five to 15 it was just fantastic. Quinn was still outnumbered, but at least she had one other girl to partner up with! These kids have grown up together mostly from afar, and although we don't get to catch up often, they can always pick up where they left off!
I then got to have a child-free night with a friend and we hit the beach for another moonrise over the ocean! I told you I was obsessed!! I even got one of my other favourite desserts (look, there are a few!!)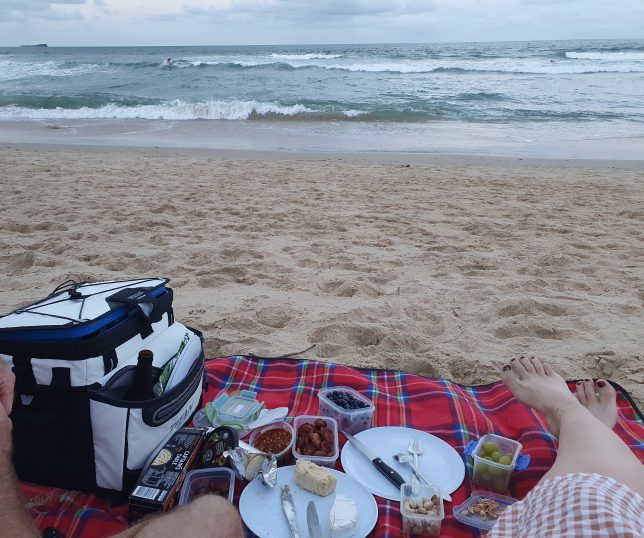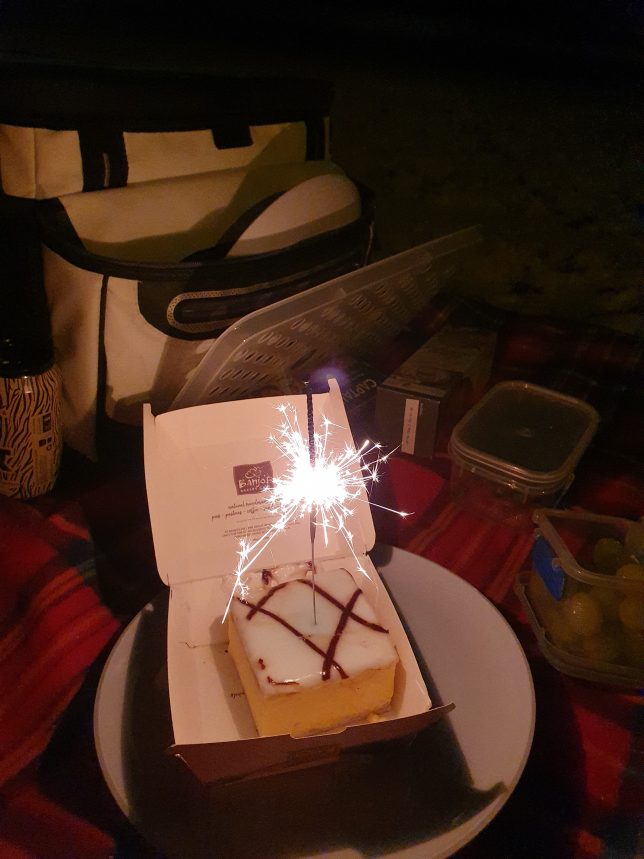 Unfortunately the weather had other plans, and although there was only a tiny patch of cloud showing on the BOM Radar, just as the moon was due to rise it started raining lightly. By the time we had spotted parts of the moon through the clouds, it was definitely time to pack up as the rain was starting to set in. It was kind of hilarious! Timing is everything. We got back to the car and this was the view of the moon through the rain pelting on the car window!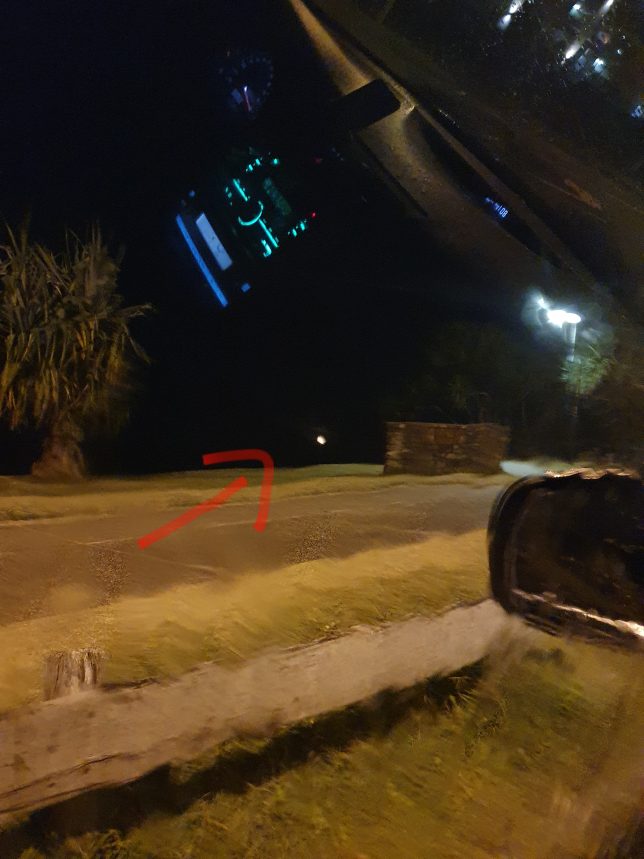 I felt very spoilt by some lovely surprises and just time to be adult Renae, and not just Mama. On Thursday I took the kids for their vaccinations, and they did really well. We then got to get super excited because Uncle Khicken and Aunty Kate arrived that afternoon for a week!! I'll be doing a separate post about their visit, including photos, so stay tuned!!
I had a few people over Friday night (it was very small for Covid reasons!!) for some drinks and more celebrating, and it really just capped off the most amazing week!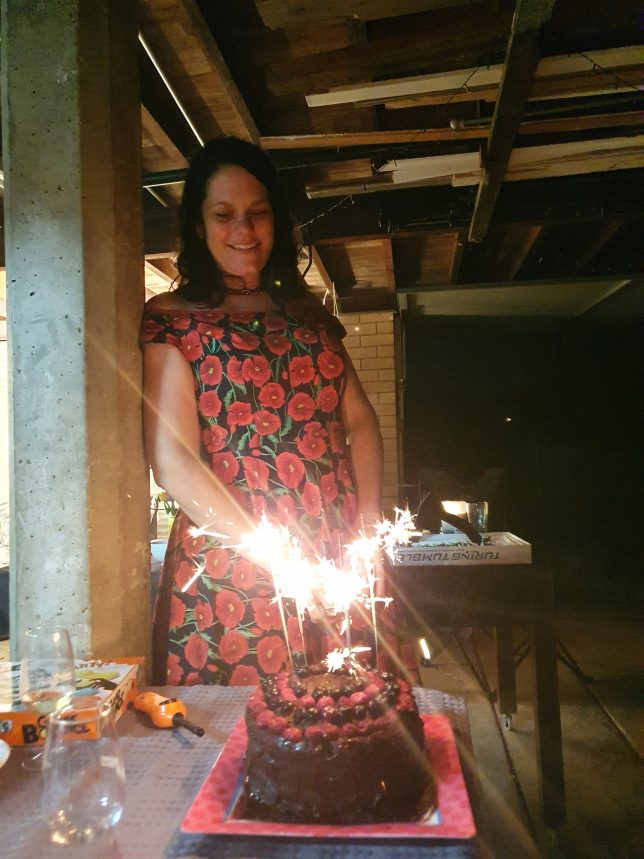 Thank you to everyone who messaged me on the day and during the week. I feel so grateful for my family and my friends and the time and effort people put in to making me feel so special and so very loved, not just on my birthday, but every day. Here's to 42 in 2022! Or as Mum rightly pointed out, my second 21st 🙂