It's Good Friday which means we spent the day at Mum and Dad's and got one of the best views in town for the start of the Brisbane to Gladstone Yacht race! It was a very windy day so the boats flew past and it was over fairly quickly, and a much smaller group this year so not as exiting as previous years, but still lovely to see.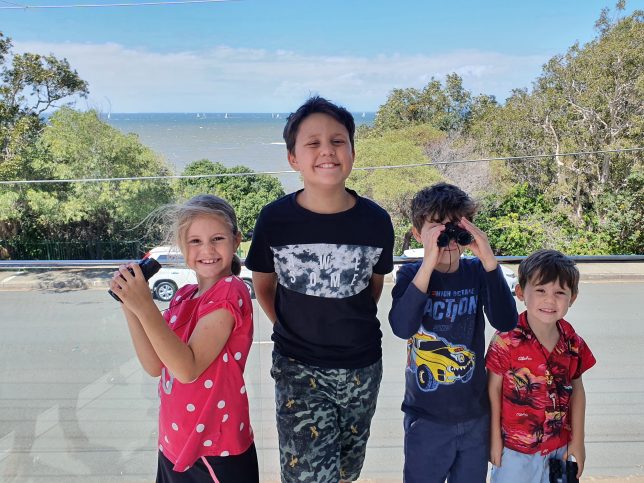 This was three years ago and today. I'm not 100% sure but it looks like the same boat to me!!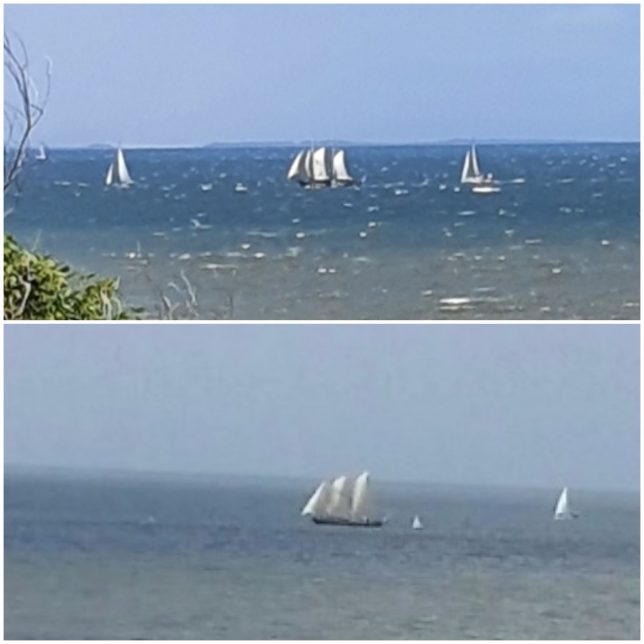 Tomorrow morning we are setting off early (that's the plan anyway) and heading to Pizzeys (see here and here) until next Wednesday. The kids are SUPER excited. It's the first time the younger three have stayed there – Chance has stayed there a couple of times with Mum and Dad. So the seven of us are going up, in two cars, and it will be quite the adventure I'm sure! I'll be pretty quiet on the socials until late next week. Time to unplug and unwind for a while.
Instead of Lego this year, I bought the kids a few new games, including YAHTZEE which I LOVE (that's why I bought it, clearly) and they love it too! It helps when you get Yahtzee in your first ever game….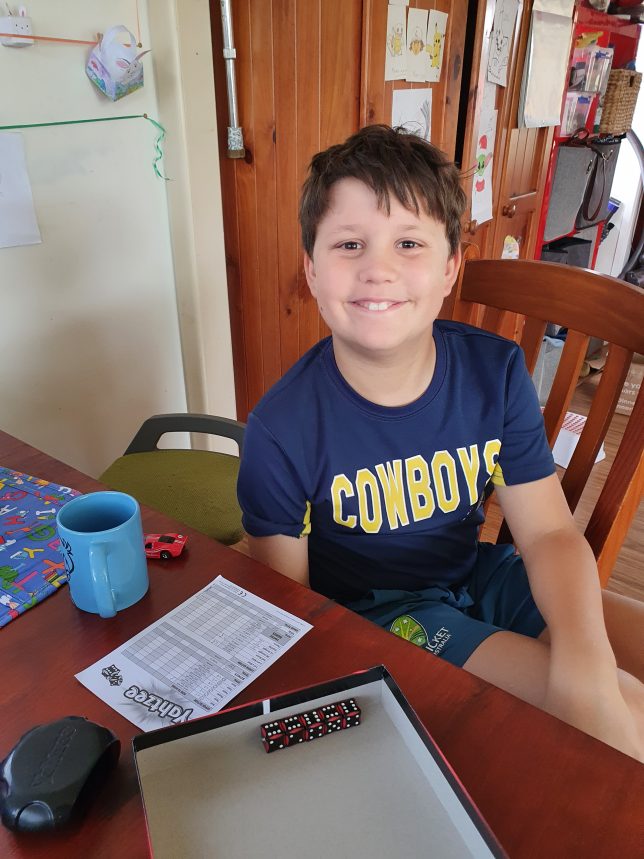 And I have to share this "then and now" with you also. Chance came out wearing this dress up surgeon's cap and I told him I needed to take a photo and show him something. Then (2012) & now…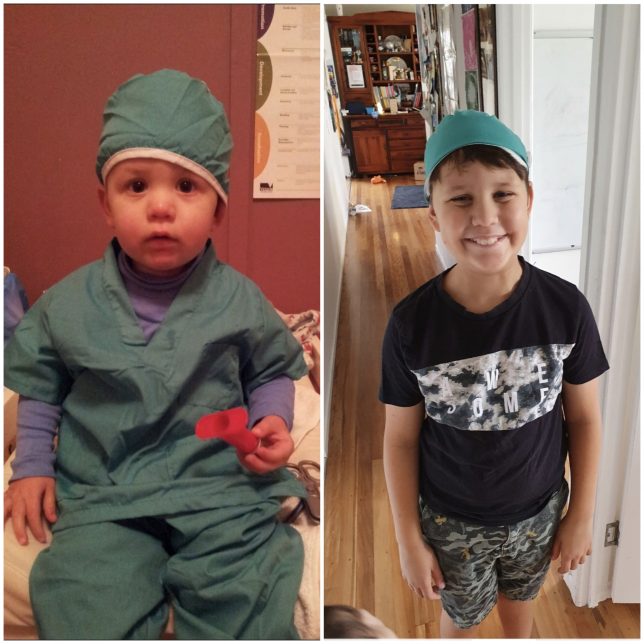 I had bought it to dress him up in for Frith's birthday and yes we still have it. Waaaaay too cute.
So I think that pretty much catches you all up on our news. The extended holidays have been mostly great with only some wailing and gnashing of teeth. The break will be great I'm sure, even though it's quite a lot of work to take everyone away. I hope you are all having a marvelous Easter weekend eating all the chocolate, and hopefully spending time with people you love.