We headed out from Redcliffe Jetty on Thursday last week for a spot of whale watching. Even though Darby complained he was hungry after being on the boat for five minutes (and was apparently hungry for the next 5 hours), and I forgot the nappy bag for Julius so had no pull ups or spare undies and shorts, it was such a successful day and the kids had the best time.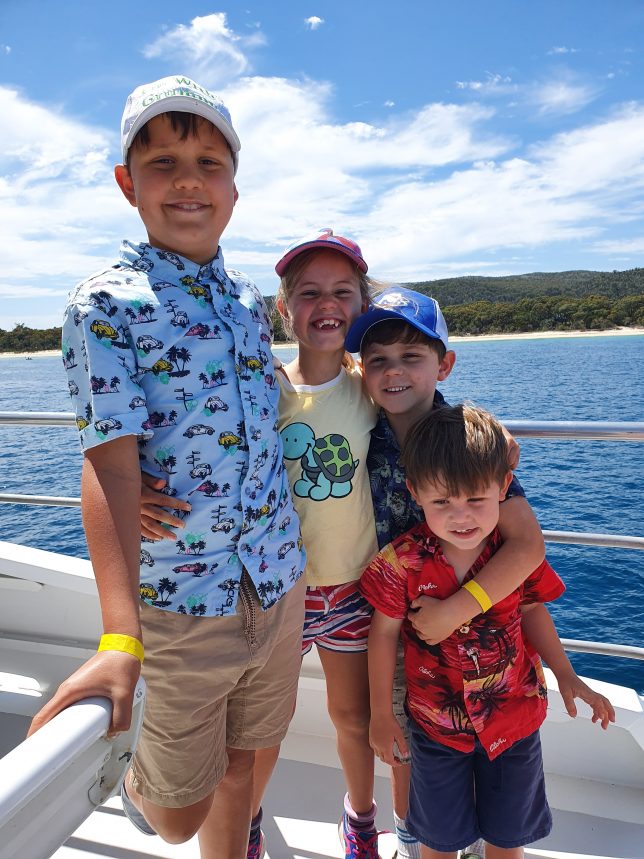 The thing about taking kids out for trips like this, is that it seems like a good idea, then it's kind of hard work at the time, and then the kids seem to have a good time, and then they tell everyone afterwards that they had the best day ever!! Go figure!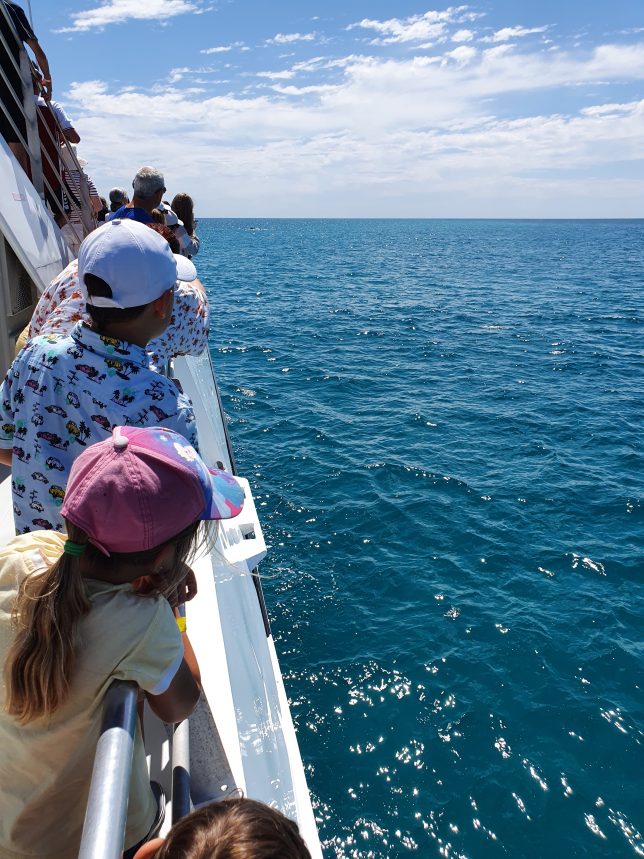 Kids are complicated beings aren't they!? But we saw so many whales and it really was a beautiful day to be on the water.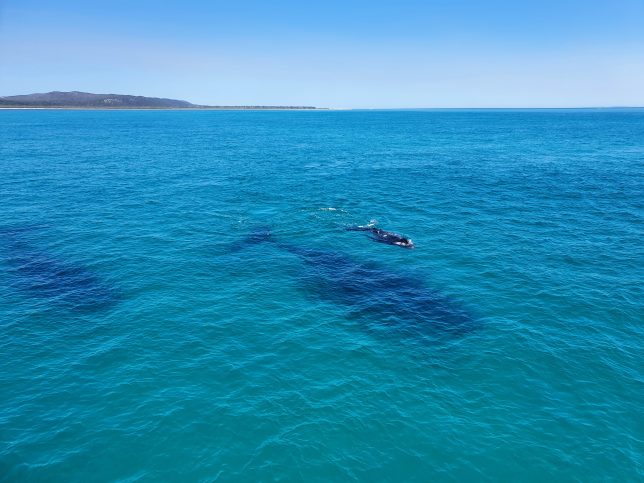 We were actually booked to head out on Friday, but Dad looked at the weather and suggested we go Thursday instead. It was the best call – Friday was ridiculously windy and it would have been so unpleasant to be out on the water. In fact this was me on Friday after being out in the wind for only a couple of minutes!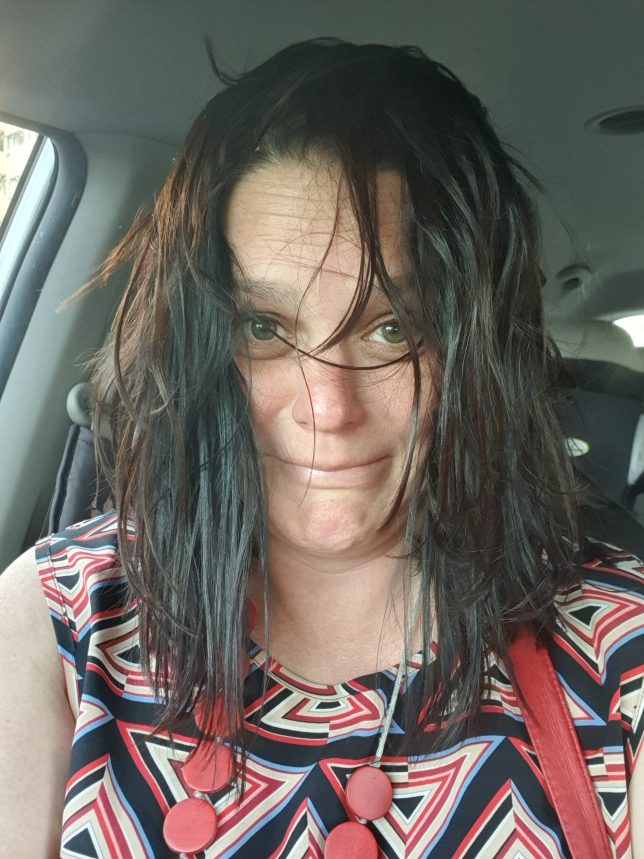 Good call Grumpy!! Even though it was a bit of work, the kids had a great time, and that's what counts on school holidays. Am I right? 😍