My heart is overflowing with love and gratitude and all the good things a trip to Melbourne brings. We arrived home last night to a very excited Juilus and a very happy, albeit exhausted Gran & Grumpy. A HUGE shout-out to Mum and Dad for having Jules for four nights while we were away and to my mother-in-law for having him for a night and day also. It means so much to have that support and he had a wonderful little holiday as well! It's Tuesday afternoon, and we leave for Pizzey's on Thursday morning, so I'll be spending the next two days unpacking and re-packing, but first, let's get this blog post up!
We headed to the airport early Thursday morning and the kids were, obviously, very excited!!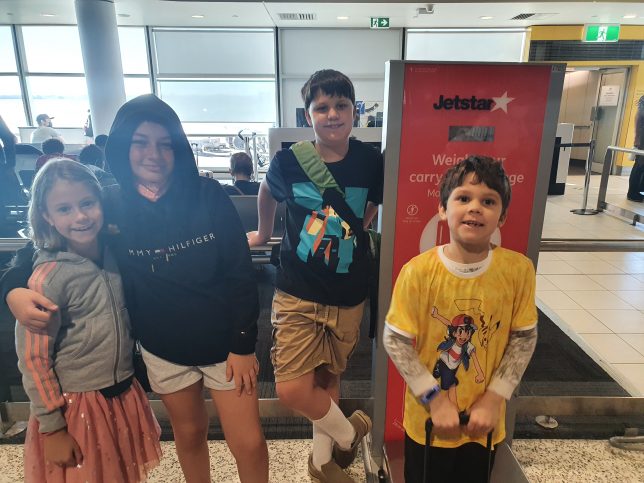 The flight down couldn't have gone any better and before we knew it, we were in Aunty Kate and Uncle Khicken's house! Always an absolute treat to see them, and an even bigger treat that they took the four kids to the movies for the afternoon while Marty (my new special friend) and I went for a walk, hit up the local Vinnies, drank coffee and just enjoyed the peace and quiet for a short time! After not seeing each other for nearly three weeks (bloody covid…) it was nice to have a bit of time together.
Friday morning we caught up with my niece who, along with her partner, tore around an awesome playground with the kids for the morning.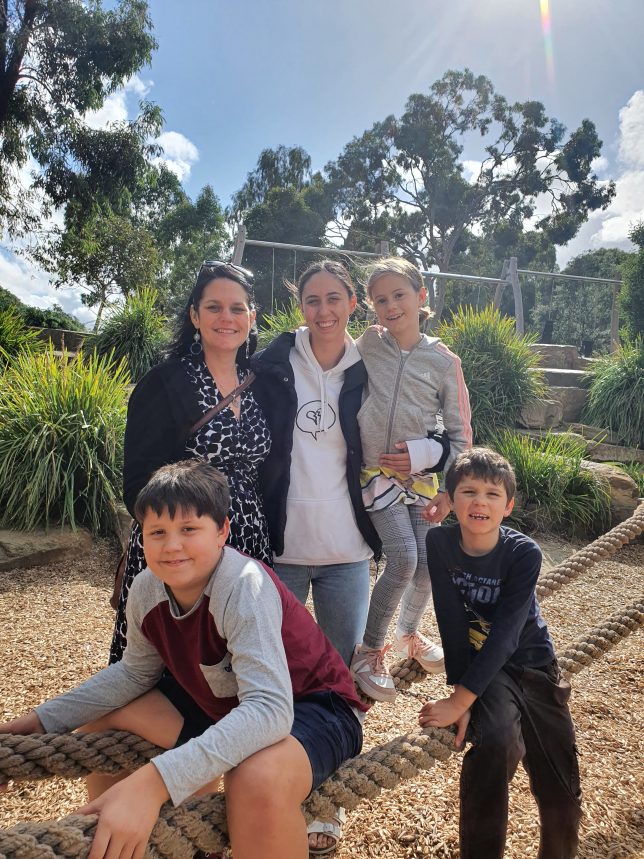 Then K&K took the kids to the aquarium while Marty and I headed into town for the afternoon. We met up with his sister and partner for dinner, then went to the MCG to watch the AFL and it was so great!!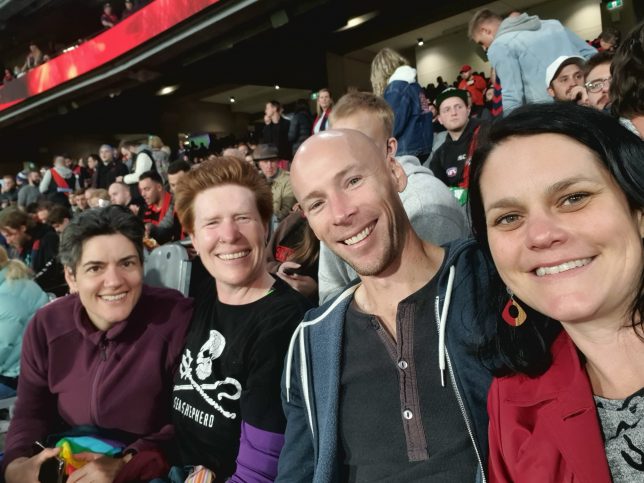 We spent the night in town and headed back to K&K's after a lovely brunch in Moonee Ponds, and not long after, we welcomed our friends from Mansfield to catch up for the afternoon! We have known Marian and her family since 2013 and have watched the kids grow and multiply over that time. What a treat to spend time with them again.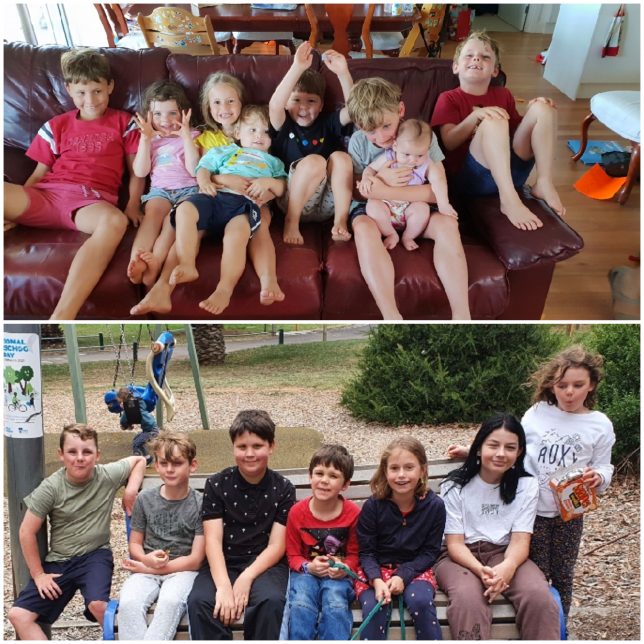 This is Mia and Darby. They are 4 months apart and are both absolute pocket rockets! They really do crack us up.
We settled in for the evening back at K&K's with low and slow brisket thanks to Marty, beer on tap thanks to Uncle Khicken and content kids. When the bag of wigs came out, silliness ensued as one would expect!
Sunday morning was spent much the same way, without the beer, and then we headed to the pub to catch up with the Med Crew as I affectionately call them. These people have been a part of my life for close to 14 years and I was honestly beaming after spending the afternoon in their presence.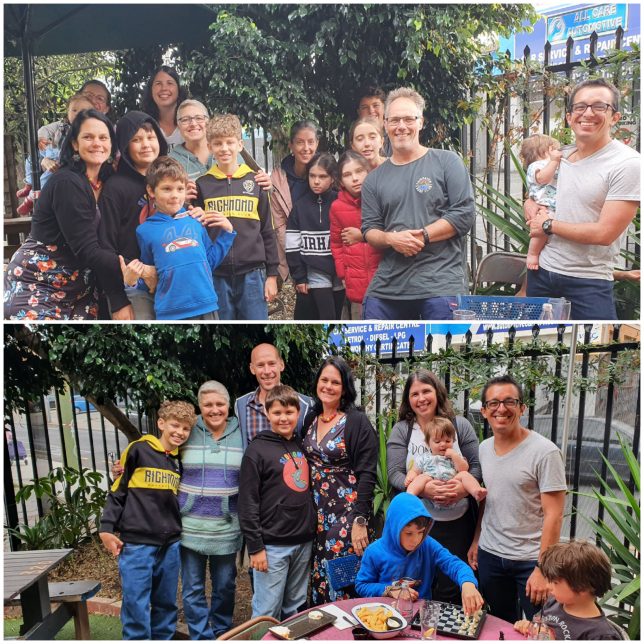 These were taken when they had just all graduated from medicine, at the end of 2012. The graduates and support crew.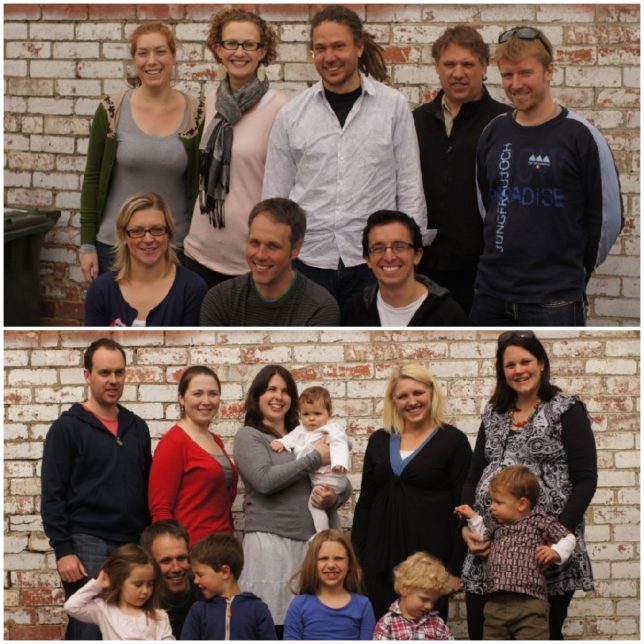 Marty and I found ourselves child-free once more (thanks to K&K), walking down Sydney Rd (one of my absolute favourite places in this town), when we happened upon my absolute favourite second hand shop in Melbourne, Scavengers.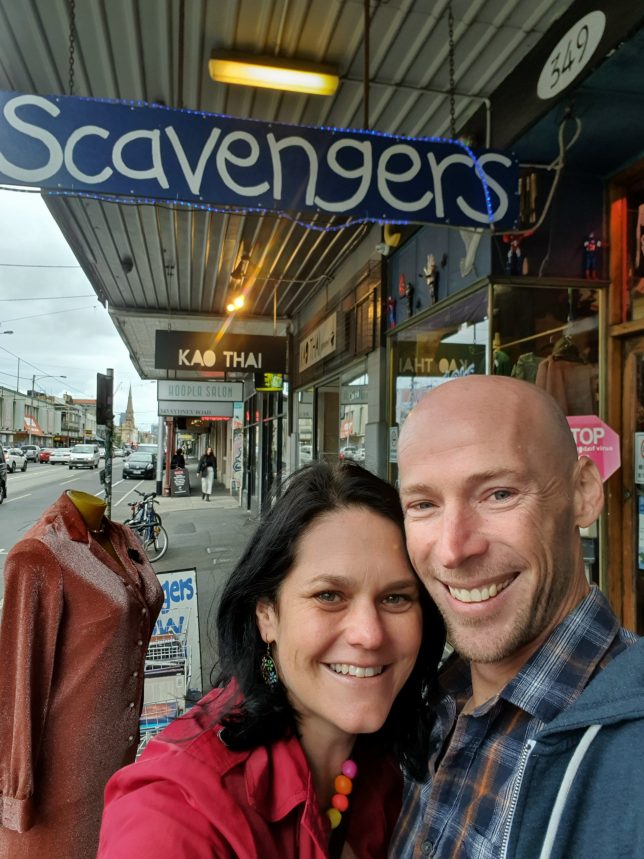 I picked up a couple of things for Julius (a puzzle and some Spiderman figures) and we went on our merry way to the Brunswick Ballroom for an intimate evening of "Better off said: Eulogies for the living and the dead". Taken from their website:
Better Off Said is an afternoon of words it's time to air; thoughts and reflections for the living and dead. Is there something you always wish you'd shouted aloud, someone still out there in the world waiting to hear an important message, a piece of history you feel your voice could have improved? Now is the opportunity to leave no verbal stone unturned. To find closure. To sing truth from the rooftops before it's too late.
JANELLE DA SILVA, journalist MAHMOOD FAZAL, writer, comedian and singer PAUL McDERMOTT, and star of stage and screen CHRISTIE WHELAN-BROWNE, as they perform brand-new pieces responding to 'The Words I Wish I'd Said', before writer and activist CLEMENTINE FORD delivers a 'Living Eulogy'. Music by MAMA ALTO.
We had no idea what to expect and were completely blown away by the six incredible presenters who were brave enough to share with an audience of maybe 200 people, things they wish they had said at pivotal points in their lives. I didn't take any photos there as I was too immersed in the beauty of the people and words surrounding me. Afterwards we headed to Marty's sister's place and got to hang with her and her partner once more which just capped off a really wonderful day.
And then it was suddenly our final day in town! And what better way to finish off, but to catch up with Dr Luke, (Chance's Godfather) his wife Ana and their beautiful baby girl. Oh man this bubba is tooooooo cute!!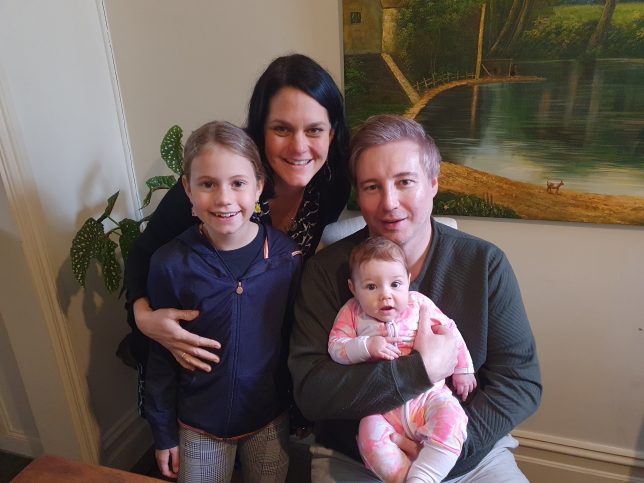 And of course a trip to Melbourne wouldn't be complete without a visit to Stomping Ground to visit Uncle Khicken at work.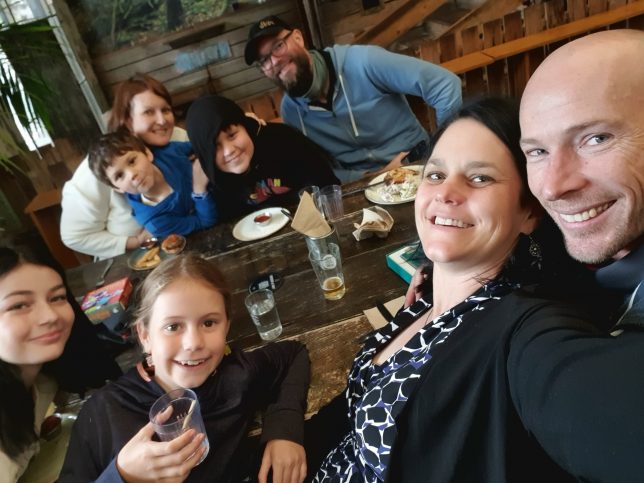 These trips take a whole lot of organisation and logistics and support and help and for all the planets to align, and I want to thank everyone who looked after kids for us at various times, everyone who travelled to see us while we were in town, and everyone who helped make this trip so special. Marty, thank you for embracing the chaos, always ready to help and always with a smile on your face. Today I have felt tired but also energised after all the goodness that came to us over the five days down there. I'm looking forward to more of these trips to come! 🙂