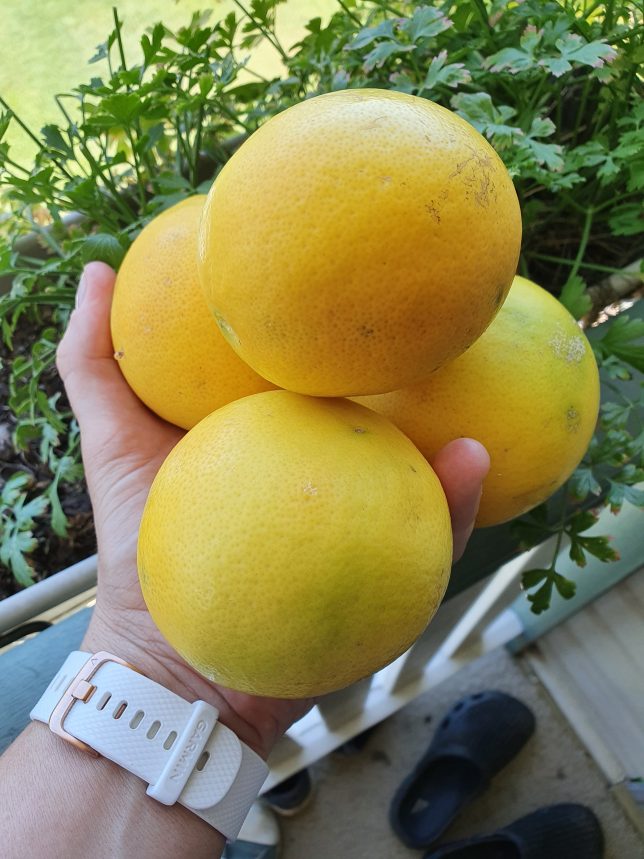 Two and a half years ago, I wrote this blog post about when life gives you lemons. Original, I know. I was having a particularly rough time with back problems, and a stressful trip to Rockhampton on the horizon, and I remember wanting to write a more uplifting post, but that one got published instead. There was a lot going on at the time, and sometimes blog posts just write themselves.
Right now, I can happily share with you that life is not currently giving me lemons, but my lemon tree continues to do so, and it's so nice to be able to share that with you. It's been a heck of a year for me, and the last five months in particular have been kind of huge. I've been doing a bit of self-reflection about the year that was 2021, and I feel like all the work I did in the first six months is really coming through for me in the back half of the year.
It was a rough start to the year, that saw me nursing a broken heart and a bruised ego. My ability, desire and belief that I could ever trust someone again had been severely compromised. Hard lessons were learned, and opportunities to grow presented themselves, so on I went. Some days felt impossible, and the dark clouds threatened to take over every now and then, but with incredible support and reassurance, I was able to get through the worst of it, once more.
I believe that one of my strengths is asking for help when I need it, and every time I raised my white flag; when I was falling, I was caught time and time again. I was talking to my counsellor the other day, and we were doing a bit of a run-down of my year, and I kept skimming over details and brushing off her compliments, and she kept pulling me up, as she does so well, and was asking me to recognise where I was; where I have been and where I am today.
I'm only ever comfortable with a humble brag rather than an all-out obvious acknowledgement of achievement, but I'm allowing myself a kind sense of accomplishment as the year draws to a close. If we treated ourselves the way we treat those we love the most, we might just stop the unhelpful self doubt that creeps into our thoughts, and my goodness – wouldn't that open up unending possibilities for us?
I love this quote from Season One of Afterlife. I'm re-watching the first two seasons in anticipation for Season Three coming out in January (14th for those playing at home – early birthday present for me!!)
"Happiness is amazing. It's so amazing, it doesn't matter if it's yours or not."
A friend and I are doing a month long meditation challenge, hilariously dubbed DeZENber, and one of the things we focused on very early on that has stuck with me is wishing others around us the very best.
May you be happy. May you be strong. May you feel like you belong.
This is my wish for you, and my thanks to you. So many of you have helped me get to where I am today. I'm not suggesting I'm out of the woods forever, but right now, the woods are brimming with lemons and opportunity, and most importantly, hope. Merry Christmas xx